No news is good news, many of you say. But what if I told you that when you try hard, you can make your girl shiver while having an intense climax and ejaculate all over you? I bet that's a great news, but WHAT does that mean and HOW exactly does it work? Well, that's squirting and today is your lucky day because you'll learn how to do it.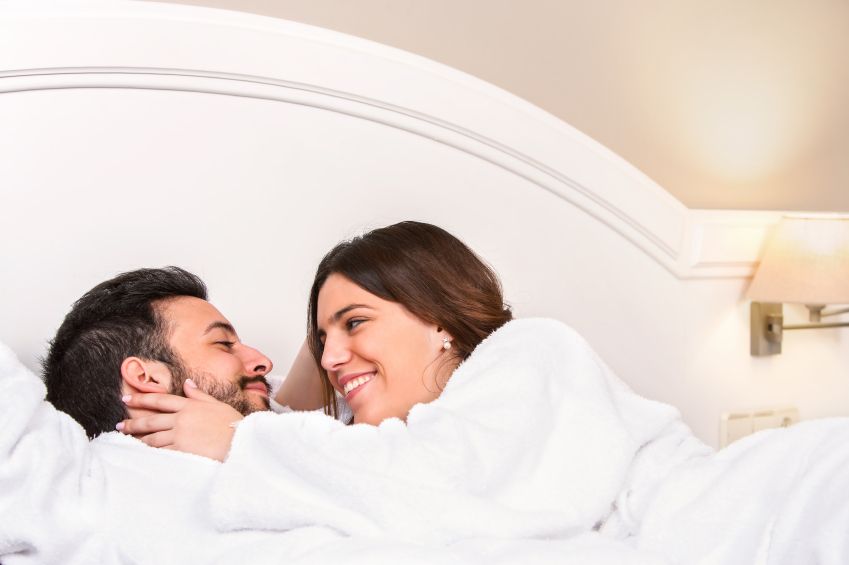 This might sound patronizing, but let's be honest, most men have no idea what's going on down there, and when they're "visiting" they feel like Hansel and Gretel in the damn forest. Dear men, it's time to know that pussy like it deserves to be known!
Real Men Make Women Squirt
Have you ever seen a porn movie? HA! That was a good one, wasn't it? Well, some porn movies show women's power to shoot fluid out of their pussies during sex, or better said, men's ability to make them feel great pleasure and squirt. No, no, no that's not pee!
OK, many people say it's pee, but you have to understand them. Not being able to make a woman squirt can be frustrating, especially since other men can! Oh well, not everybody has the moves like Jagger!
Despite all the researchers who state that it might be diluted pee or that only women who have a certain kind of vagina are able to squirt, the truth is simple: ANY WOMAN can squirt if YOU MAKE HER!
The first thing you should know is that squirting is different than ejaculation. You don't have to go crazy now and imagine that if you never made her squirt, you never gave her an orgasm. Don't worry you're not in so much trouble! It's a different kind of pleasure, and different kind of feeling and you will learn how to give it!
Sweat, Baby, Sweat!
Before making her sweat and wet, you have to work a bit, but you should know that already since any kind of orgasm needs patience and of course, paying a lot of attention to the foreplay.
It might be easier for you to relax and climax but when it comes to women, they need more time to eliminate the mental blocks and unwind. Also, besides the fact that she should empty her bladder before anything else, you might want to put a pillow under her, in order to have her stomach up in the air. Once she's ready, it's time to concentrate on her body, to help her loosen up.
How to achieve that? Well, how you always do it. Kiss her, touch her gently, undress her and get her in the mood for sex: touch, kiss, lick, repeat!
First Stop: the G-Spot
Now she's in the mood, she's horny. What's next? The almighty G-Spot! Yes, guys, this is what you want to stimulate.
Where is it? Even though you might feel that the cheeky G-Spot is playing hide-and-seek with you, it's not. It's right there, at about 2 inches inside her pussy, on the top side of the vaginal wall. However, in order to feel it, you just have to make it swell by arousing it with your fingers.
My advice is to start with a session of satisfying oral sex to get her hornier and closer to orgasm. After licking her really well, insert your middle finger inside her. Yes, one finger is enough! You don't have to put all of them inside to offer pleasure. It's all in the moves!
What you have to keep in mind is that your palm should be faced up, touching her clit, every time you move. Now, it's time to try your well-known ( I am expecting you to know how to finger your girl) fingering techniques.
Are you stroking her G-Spot with your fingers from the inside?
Don't Stop Until She's Shaking and the Neighbours Know Your Name
We are almost there!You touched, you kissed, you licked, you fingered! You have your girl lying on her back with her stomach up in the air, your finger inside and your palm facing up. You've got it all covered!
Now, move your whole hand up and down, in a gentle manner. The idea is to stimulate inside, and outside. The clit must be wet! It doesn't matter if you use saliva or lube, but your palm should not be dry!
So, if your rubbing the G-Spot and, at the same time stimulating the clit call yourself Kinky Bonaparte because you're doing it right!
It's time to moderately speed up the movement and boost the pressure of your fingers until you reach the maximum speed. Don't go crazy, you still have to be able to steadily move your hand in a rhythmical manner.
All you have left to do is not lose your patience while waiting for her to achieve the great moment you are both waiting for. It's not going to take a lifetime until her body starts shaking and she becomes completely wet!
And BOOM! She's a firework though shooting fluid, not colours burst! Yes, just like in the porn movies. Congrats, it's all thanks to you!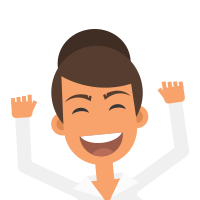 Latest posts by Anna Smith
(see all)