In this day and age, women and feminists all over in the western region of the globe are still fighting for equality over gender politics, wages, and social status. However some of them contradict their values on what women can and cannot do.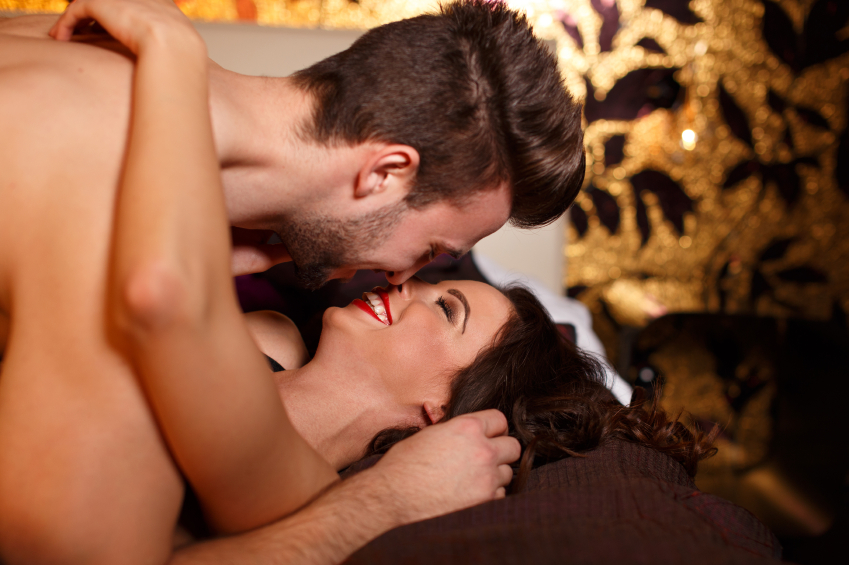 Different Kinds of Feminism
There isn't just one type of Feminism – believe it or not. The orientation has different branches that can dominate how a woman should think, work, and live.
Two subdivisions are noted for being in conflict with each other: Collective Liberalist Feminism and Choice Feminism.
Collective Liberalist Feminism dives into how we should not act on our own instincts, and whatever decision they make in their life can affect the standards and overview of other women. Choice feminism reflects only on the standards and well-being of the individual. Some of the phrases I can think of are
'I choose to do this, because this is what I want to do.'
Or 'I think this way, because it liberates ME.'
Henceforth, This can relate to women who take on the role of escorts, porn stars, etc., and feel liberated while working in the sex business.
While the radical rules of some religious beliefs are not embedded into way of thinking nowadays, we don't feel slut-shamed when fornicating with another man…or woman…doesn't matter which way you swing. As the religious stigma started to fade, so did the social stigma of fucking men and women for a living.
I'll tell you one anecdote. One of my ex's best friends was studying Law, and as a part time job to earn herself some spare money, she does stripping. She made around £600-£800 per week. Alongside that, she told me that she doesn't just do it for a good source of income, she feels good in showing off her sexy ass on the pole.
The Comparison between Porn and Hollywood
For some women who are curious about learning and experiencing the work life of an escort or pornstar, it can appear to be quite daunting. This is especially due to the reputation that the sex industry has been interpreted to some parts of society, that views the whole system like trash.
However, there are many women who have worked in the business for at least 2-3 years, and have received positive outcomes from showing off their lustrous bodies.
Adult film star Stoya mentioned in previous interviews that she received more leading roles in porn productions rather than Hollywood or independent films. Her aim right now is to try and make the industry more open to women, and to add new ideas to broaden the creativity of porn.
Now, compare the commercial lifestyle of Hollywood or Fashion, to the nature of Porn and Escorting.
In Hollywood, you have to look a certain way to please the producers or directors. You need to have a fitting hairstyle, or a specific kind of waist measurement that caters what's trending in today's world. Fashion is stricter, especially Haute Couture. You need to be able to wear a pair of jeans that a 6 year old can fit into, and have tits as horizontal as a flat-line on a heart monitor screen.
I may be going off tangent here, but I feel like it's a crucial point. Even though the fashion & modelling industry is opening it's doors to more varied women, they still have to keep themselves in the standards their boss(es) want them to work in.
Therefore if you put on or loss an inch from your hips, your contract gets terminated.
In porn and escorting, the door is open to all shapes, sizes, and race. Why is that? Because there is always some kind of preference that will float someone's boat. The amount of sections you find on adult websites have various amounts of fetishes or styles that cater to everyone's ideals. You can be the size of a truck, and men will still pay you to be fucked by them. There is always something for everyone.
This leads to the notion that women, or people overall, don't have to feel shitty about looking or acting a certain way. It goes back to the point I mentioned before. A lot of women, not all but a lot, feel good in how they look and what they do when getting involved in the sex industry.
Thus, choice feminism helps women to not feel like their integrity is at risk.
When There's an up, There's a Down
However, with any job you do, you will get your pros and cons.
I may be rustling some feathers here, or make people go 'huh?'…But as there are many people who are against the sex work. I'm going to use one of my favourite pornstars who has been the highlight of this topic: Sasha Grey.
I don't want to get into great detail, but I know the socialite has done A LOT of things in her previous videos. She started at the age of 18 and left the porn industry at 23, she concluded in her statement that 'her time as a pornstar has expired.' It was after her filming on the TV show 'Entourage' she decided to leave adult work, and pursue her new career into mainstream media & entertainment.
It may have been that her role on the show, where she starred as herself, made her form a rhetorical question on whether she would be able to have a relationship if she continued to be a pornstar. Depending on how you see it, sex work is work, and sometimes work can affect your personal life in a negative way. In reality, there are still sex workers stigmatised by their peers and other people.
Many blogs and articles have been written about her leaving the industry, because she's realised that the ethics behind sex work is all about consensual degradation and sexual objectification. Just to let you know, one of the blogs I've read one of the articles from are named 'Liberation Collective'…
Grey's mandate of being a film star has changed throughout the years, she just felt that getting double penetrated on set isn't satisfying her anymore. The reformed DJ/actress left the industry because she thought it was the right thing FOR HER to do. Not because she's going along with the crowd of 'all kinds of sex work will fuck you up.' Otherwise, she wouldn't have chose to start working in the business at the beginning.
Personal note: I think that women nowadays should come to the conclusion that they have control on their own mind, body and soul. They shouldn't fall into the peer pressure of cliques where they follow by one set of standards, and if anything conflicts it, they're ostracised or turned into scapegoats for showing the world how they're damaging their unique system.
See what I mean about the conflict between choice and collective feminism?
Pulling the Reigns
If a woman chooses to take part in sex work, why should she be condemned for reaping the benefits of it?
An escort would receive many calls and private messages from her clients, set up a date that can vary from having a coffee with someone, or eating her pussy out while getting paid. A lot of women would be thinking: 'That's so fucking awesome! Getting financial and sexual satisfaction at the same time is like a real-life dream.'
The escorts are the ones handling the ropes, and she gets to choose what kind of services she wants to perform on them. Similar aspects are also found in porn companies. What a lot of producers do now is ask the pornstars what they are into and what they would not do on set. The people who don't do any elaborate research on the sex industry, miss the fact that respect is always accounted for between the business and the employee.
Overall, you're always going to have an argument when it comes to women working in the adult enterprise, and how it is morally wrong. Nevertheless, you can't deny the fact that the population of female sex workers is increasing every year, and not because it's a last resort for them.
I believe that if we drop the taboo of sex work, that has been embedded into our social thinking for decades, this wouldn't be too much of a sensitive article to write about. Saying that, I open my doors to all kinds of discussions, whether it's for or against porn and escorting, but I am a women with my own views on this subject and I'm all up for personal liberation.
#pussypower
If you have any strong views or opinions about the adult industry and women empowerment, leave your comments in the section below.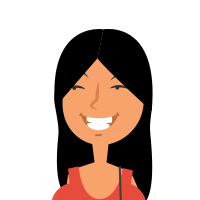 Latest posts by Zoe Jaspers
(see all)