Women are complicated beings and that's something that has been discussed and joked about a lot lately. Sometimes they say things that mean other things, sometimes they have mixed feelings that they can't even understand. I find that beautiful.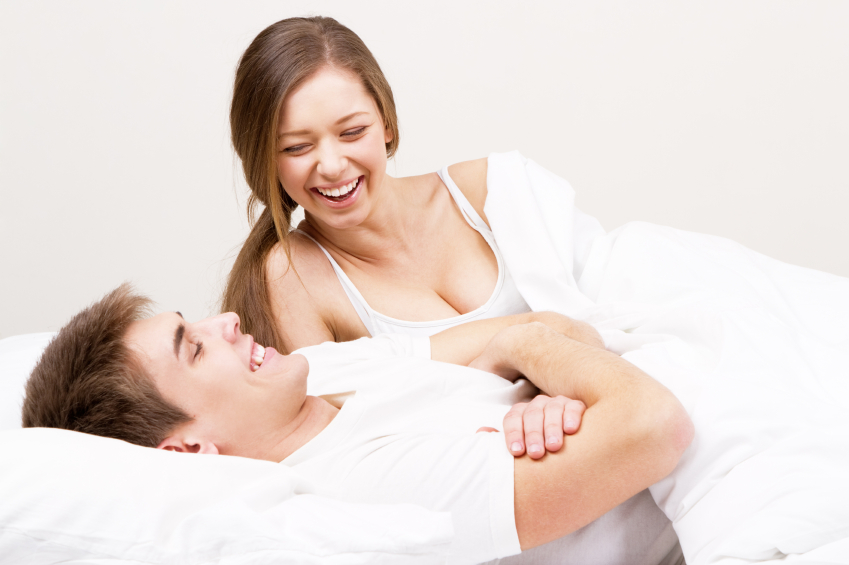 Women are a never ending story and men who say they get bored with the same women don't know how to look at her. She's always changing and thinking about something else, dude. And if you had the chance to step into her head you'd definitely get lost.
Even when they are in bed with somebody they're really into, an amalgam of thoughts can pop into their head. And while some are absolutely crazy, many are hilarious. I've chosen some thoughts I had, or my friends told me about, just to give you an idea about the curious minds of women.
Awww! His face looks so funny!
Though she might feel an immense pleasure, at the sight of the extremely excited man who's on top, part of her brain might switch from thinking pleasure to thinking " aww! Funny shit".
I am not saying this is something can't happen to a man, but his face tells me that he can't usually think of more things at the same time. And my partner's slow reactions wherever he is caught in something confirms this!
Shit! Does my face look funny when I'm close to having an orgasm?
Now, just as fast as the thought of his funny face comes, a woman's brain can move to wondering how her face looks when she feels immense pleasure. Personally, I think I look hilarious. I've been told different but I just feel I look really goofy.
I can't do this anymore! My legs hurt! Am I bad in bed? Can other girls stay like this forever?
Normal women are not porn stars and that's a fact. However, sometimes they like to try acrobatic positions, even though they know their body is not ready for that. What happens? Well, their knees start shaking and their thoughts go wild!
Fuck, that's painful! Maybe it will pass! Or…should I tell him?
There are certain positions that might make sex painful, right? The smart choice is to say how you feel and switch positions but there are women who, for some reason believe that the pain will fade away leaving them covered in pleasure. So, they say nothing…out loud!
Why isn't he doing that thing I've told him I like! He has the memory of an 80 years old man!
Many man have the attention of a 3 years old kid and the memory of the 80-year-old man, sometimes. That's why in order to make him do that thing you like you should repeat. And then, repeat. And say it one more time.
However, it might also be something he hates doing. So, don't forget to ask him about that, instead of talking to yourself while he's humping you!
Oh, not again! Dude, there's no such thing as 'accidentally' slipping it in the back whole! Stop trying!
Do I even have to talk about this? All women I've talked to, had this thought, at least once in their life. Shame on you, guys!
Now I wish I had great abs! Please put your hand on my boobs, not my belly!
OK, this is my personal thought but I really hope there are some other ladies out there who share it. And I think it right before I move my partner's hand on my boobs, hoping I can go back to my thing. And then I get another thought: " Oh Shit! Is he thinking about my belly now? I bet he is!"
Well, what can I say? Thank you, Häagen-Dazs for ruining my spooning position!
He's going down, yeey, Wait! What if I am not properly shaved. I know he says it doesn't matter. But it does to me! Come back! Let me touch it first…too late!
I don't know about the rest of the girls but I like my whole body smooth. And that's for my own pleasure. I took care of that even when I was single. So, when my best friend told me about the first time her new boyfriend got down on her I really understood her craziness.
She said she couldn't feel anything because of the fight that was going on in her head. The mad part is that her man was having the time of his life! Well, I told you we are complicated and maybe a little bit crazy human beings!
Now, don't be scared! Even though some thoughts might pop into women's head when they have sex, that doesn't mean they are not having a good time. Remember that their thoughts go as fast as they come…though they can be replaced by others! If you have any funny thoughts that pop during sex, feel free to share them with us!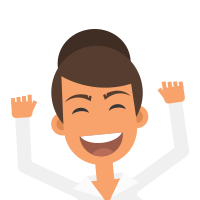 Latest posts by Anna Smith
(see all)