Are you interested in maintaining your long-distance relationship or just spice things up between you and somebody you like? Well, distance can't stop you from having a relationship and you don't always have to get physical in order to connect with somebody. That is why we love phone sex so much.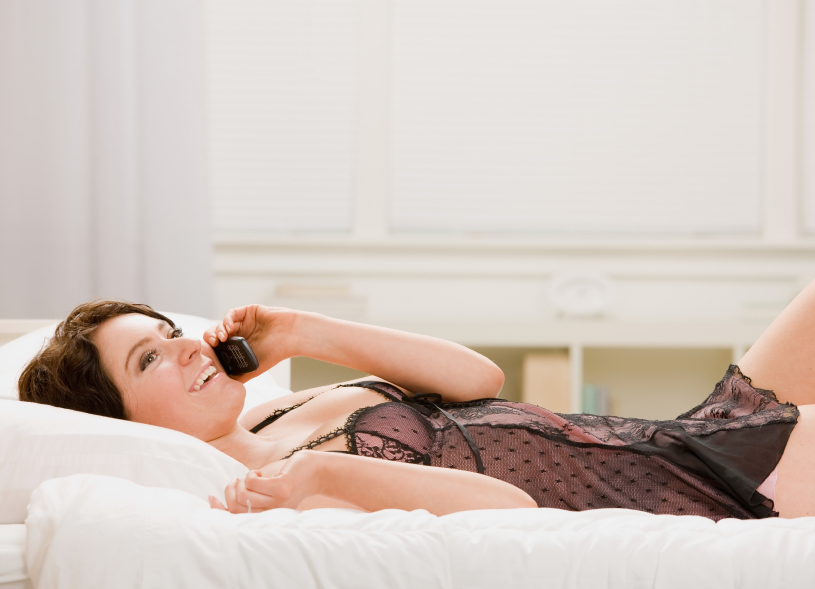 Sometimes, the distance can make you share more personal thoughts and feelings than you do when you are together. While being physically close to your partners offers you an immense pleasure, communicating, talking openly when we are apart tickles out biggest and most important sex organ, the brain.
So, Are You Ready for Phone Sex?
You might be wondering why in the world should you choose phone sex when you can use a bunch of applications that also give you the chance to see each other? Well, what if you are not comfortable talking to him dirty while he's looking "directly in your eyes". What if you are not eager to rub it off while she's calculating the speed of your hands?
Yes, I could say phone sex is for people who are too shy to use Skype. But I prefer to think about phone sex as a deeper method of connecting with somebody. You are not able to see anything, right? So, based on what you hear and how you hear it you have the chance to let your mind go wild. Yes, your imagination does part of the work for you.
Now, if you decided to go for it, you have to plan the phone sex date. You can choose to be spontaneous but do you really want to do that?
Being laughed at can easily happen if you don't introduce the intention of having a kinky talk over the phone. So express your desires, especially if you and your partner are virgins when it comes to this activity.
Getting in the Mood to Misbehave
Another reason why you want to plan your sexy phone call ahead is because both of you need to get in the mood for the kinky talk. Yes, just like in the quickie cases you can get horny very fast, but what if you don't?
Isn't it better to have a bit of time to set yourself up for a good encounter? How to do that? Well, this actually depends on your likes and desires. You can dim the lights, have a glass of wine, touch yourself or relax while having a bubble bath…
I Want to Kiss Absolutely Every Inch of You!
Now, after you enjoyed your alone moments, it's time to make that call. Are you going to go right to the point? I advise you not to! If I were you I would begin with lowering my voice until it sounds like a whisper and greet my partner, asking him how his day was, with sexy, stretched words.
After bringing a hot vibe, in a subtle manner, you are ready to begin the foreplay. What? You thought you don't need a foreplay when you have phone sex? You do, my dear. You might not be able to kiss your partner and slowly take off those clothes but you can build sexual tension with your words.
Start by describing what's going on around you: the dim light, the glass of wine, what you are wearing…and ask questions in order to get similar answers from your companion. What is she wearing? What is he doing at that moment?
Do You Enjoy Giving Directions?
Now you are both horny so it's time to move on with giving some directions. So, tell your partner how to use their hands and what to do with their body. Don't be shy!
Just talk in that smooth, sexy voice and say things like: "I want you to move your hand slowly, remove your underwear and begin touching yourself…". Just close your eyes, imagine your partner and say exactly what you would like to see.
Put Your Hands Where I Can't See Them
At the same time, you should play with yourself and explain everything you do to your partner…Just easily switch the characters of your "stories".
Let your partner know how you move your hands and what you do to give yourself pleasure. I advise you to be honest because making things up is usually obvious. So, you better be in the moment instead of pretending you are there. Otherwise, what's the point?
Kink It Up!
While being yourself is enough, you might want to take advantage of the fact that nobody can see you and release the naughty sex queen inside you. So, how about playing a fictional character. You can be whoever you want unless you're somebody whose main quality is "not being hot". Like Smeagol. You don't want to be Smeagol, do you?
Also, talking dirty is something you might want to do during your phone sex play. If you are not an experienced dirty talker, I advise you to read a bit about this "art". You really don't want to end up telling your partner his feet smell or she is filthy like a homeless!
Masturbation Feels Like Pizza Tastes
Do you just play with yourself a bit or masturbate like a pro while taking to your partner? Again, this depends on you! It would be great for both of you to masturbate and climax but that's not a must!
Also, you can do it and it's not a big deal if your partner doesn't. So, be chill about it and feel free to do whatever you feel like doing!
Orgasm or No Orgasm…You Have to Wrap It Up!
Many people are scared about the beginning, as well as the end of a phone sex session. How the hell can you end a kinky talk? Well, how the hell do you end your sex encounters? Hanging up as soon as you had an orgasm, or angry because you couldn't are not options.
So, just let your partner know you had an amazing time, whisper something sweet like "I wish we could sleep together" or just say "Good night". It wasn't that hard, was it?
It Only Seems Weird the First Time
Now, does phone sex make you feel weird? If it's your first time, it sure does. However, so did sex when you lost your virginity, remember? Just, whatever you do, don't laugh at what your partner says, unless you want to ruin the whole thing and make them frustrated and reserved in the future. So, be careful with your reactions!
Once you become closer to your partner and more relaxed with playing kinky games over the phone it will stop being awkward! So, start practicing!

If you had a phone sex experience you want to share, please feel free to tell us about it by commenting below or by sharing it on our escort forum. Also, if you have more tips we could use, bring them on!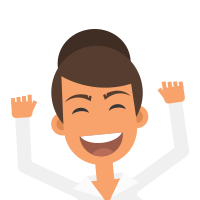 Latest posts by Anna Smith
(see all)