It seems that virtual reality is the next big development in porn. Anna takes a look at it and asks whether this will change our views on sex and escorts.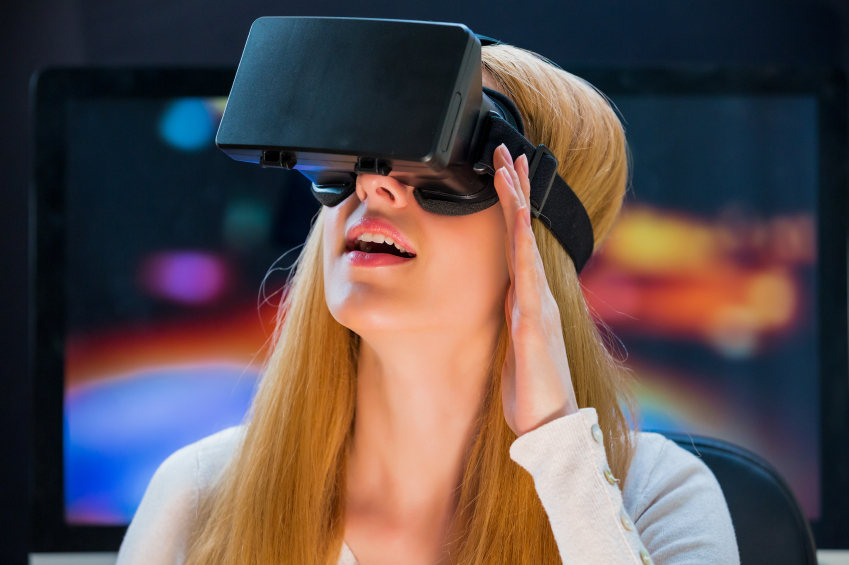 Have I ever imagined we'd be having sex in a virtual manner? Well, haven't you? If you haven't, it's too late for imagining it, since now you can actually experience it. Yes, my dear sex lovers, the awkward future isn't a far-fetched dream anymore.
At the Consumer Electronics Show this year, Naughty America, one of the U.S.'s largest adult film creator, brought something that promises to enhance our sexual experiences.
Virtual reality porn is something we all want to add to out kinky play, isn't it? Well, Naughty America invited a couple of selected people to try their virtual reality experiences on a Samsung Gear VR at CES 2016 and tell us about it.
Why Watch Porn When You Can Be the Star?
Before beginning to complain about how this can destroy all the human interaction, think about planes. They didn't stop people from using cars, did they? And let's be honest, if there's something VR porn will kill, that's lonely masturbation.
Now, when you are masturbating you are probably watching porn, or if you are luckier, you video chat with your partner. Well, that might sound fine for most people, but wouldn't it be better to actually be part of the erotic encounter instead of watching it.
What you get when you are thrown into a virtual experience? Presence, people. You have the lady or the handsome man in front of you and you can look into her eyes, stare at his huge penis or focus on her boobs. You are the star of the sexy rendezvous.
The whole idea of VR is to trick your mind into believing you are there. And if your brain thinks that's where your body is, your body reacts as it is told.
The Naughty America experience brought users into a kinky reality, put them on a chair and gave them a surrogate body (which is quite hot) and brought them sexy performers that made everything interesting.
So, let's say you've never had a threesome and you're too shy, you can actually experience it in this manner before you dare to ask hot girls to join you. How do you feel about that?
Does VR Make Things More Arousing or More Awkward?
It seems that those who tried Naughty America's experience felt both weird and excited. If you compare it with a Pornhub video, it might be more arousing. Now, of course, it's not better than your girl's ass jumping on your penis. But it's still a much better story than watching a video since in this case you are part of whatever is happening.
So, it can be very weird at the beginning, especially if you are a man and you are experiencing the whole thing in a woman body. That's quite funny, actually. Anyway, let's say nobody's playing a trick on you and you get the perfect male body you deserve. After you get used to those amazing abs, and you relax, it begins to feel…natural. Or at least that's what people who had the experience told us.
It appears that the whole thing feels quite real if you let yourself caught into the game. And through the lady's boob can't actually touch your face, you can still see them and you like it, you dirty visual animal.
Now, until I actually experience this intriguing virtual-reality porn I can't say that it makes you feel the actresses' breath on your neck as the invited users stated. But I can be opened to this. As I said, the whole idea is to let this trick your brain! And why wouldn't you? Unless, you prefer watching a video and rubbing your penis while another man gets to play with the hot actress, of course!
Is Virtual-Reality Porn Life Changing?
By all means, it is! It's VR porn! Remember when you had to masturbate from your memory? Well, Hugh Hefner probably remembers. Anyway, that changed once you had sexy magazines and then all the kinky videos. Now you have more!
Are you afraid this will destroy human interaction? The love between two people? Oh please, did Pornhub make you less interested in hooking up when you went out or stopped you from going to escorts? This is something that brings changes to pornography, not relationships or escorting.
Unless he has some personality issues, I see no man using virtual reality to satisfy his sex needs instead of meeting a hot courtesan or dating a lady he fancies. It doesn't matter how porn evolves, people still want and need human interaction. We all feel the desire to be loved, understood and taken care of.
So yes, virtual-reality porn is life changing, giving all of us the chance to have some more realistic kinky fun by ourselves. But that's it! Or do you see it differently? Do you think that VR sex will make people less eager to feel the heat of a sexy body in their beds?I am very interested in your thoughts so, please let me know by commenting below!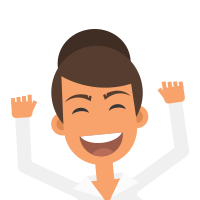 Latest posts by Anna Smith
(see all)