You all know the joke about sex being just like pizza: even when it's bad, it's still better than no pizza at all, don't you? While this is cute, it's also kind of far from being true, especially for women who tend to forget harder their bad experiences. You know what they say: can't get over a bad one, until you get…under a new one.
Anyway, men are human beings too and, though I am sure the pizza things was created by a man's mind, they have their dislikes too. However, women are pickier and I am absolutely positive that there are more things females hate about sex than males do. And here are some of them.
Want Dirty Sex? Get Cleaned!
I don't want to be gross from the beginning, but unless you are into golden showers, pee is not something you want to taste during sex. So, dear men, you have to be clean in order to enjoy a really dirty sex session. To make it even clearer, you should smell just as good as you expect her to smell!
10 Seconds of Kissing Not Enough to Get Me Wet!
Is there anyone who doesn't like a quickie from time to time? I sure do enjoy the bang-bang and we're done especially in the mornings! But, if we're not talking about a hot quickie before work, foreplay should be there. Am I right, girls?
There are many men who believe that a couple of seconds of kissing should make the Thames come out of her pussy. Oh well, it's not that simple. I know that penises can get hard even when their owners see a big, perfect butt, but that's not our case. You need to work harder to make a pussy moist and welcoming! But then again, it is worth it, isn't it?
Don't Be Silly, Put a Condom on Your Willy!
I know there are people who don't use condoms when they are in a serious relationship, governed by trust. But, until you get there, you have to put a hat on it! Intelligent women don't like men who say no to condoms.
Not only is sex without protection risky, but when you refuse to use the condom you act silly and irresponsible. Guess what kind of men women love? Yes, smart and responsible. So, cut the crap and keep her safe!
Yes, I Know You Want a Blowjob!
The majority of women love to pleasure their men with a blowjob. They do it without being asked and you can see they enjoy it. But, at the same time they hate men who push their head down on it.
Nobody says you can't hold their head when their down there (though there are girls who don't like it) but forcing their head in the direction of your penis is just not cool, man. So, stop acting like an impatient virgin teenager and let the woman do her thing.
Also, since we are talking about oral sex, there is something else women hate: men who want to be pleasured but don't give anything back. Yes, I am talking about you, the one who doesn't kiss a woman's pussy. Stop being a prick and start going down on it!
It Does Not Just Slip in There
Are you one of the men who "accidentally" tried to do something he wasn't supposed to do during sex? Man, you are in the top of the list, the black list!
There is no such thing as "accidentally putting it in the butt". Nobody can do it! So how about you stop trying to? It won't work! Your only accomplishment will be making your lady very upset! And if you are extremely unlucky, next time you have sex she will "accidentally" bite your penis just before you climax. Not funny, right?
OK, You Finished First But It's Not Really Over
It's not men's fault that women's body is a bit different and they orgasm with more difficulty than they do. But it is their fault when they don't even try.
Women hate when guys are so selfish that after spending 10 minutes hunting their orgasm, just pass out on their side of the bed. That's very uncool and far from being manly! You might not be able to offer her an orgasm every time, (though if you pay enough attention to her you might) but you can at least try!
Want to Know What I Like and Hate? Ask Me!
Now, these are some general things women hate about sex. But there might be other aspects they dislike and they can depend from person to person. In this case, if you have any questions why not ask them instead of asking your male friends or a bunch of unaware dudes on a forum?
I mean, talking to people on a forum is fun and interesting (and if you don't believe me, you check out our online community and see it yourself) BUT those people don't know what your lady love or hates about you and your sex life. So, how about you ask her when you feel something is wrong. Communication is the key to a great relationship and to an incredible sex life!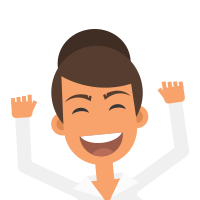 Latest posts by Anna Smith
(see all)