I have to say, I like BDSM. When it comes to deciding who would be the dominant and who would be the submissive in the bedroom, I would normally pick to be the sub. Nonetheless, the idea of having a man kneel before me does make my clit tingle a little bit.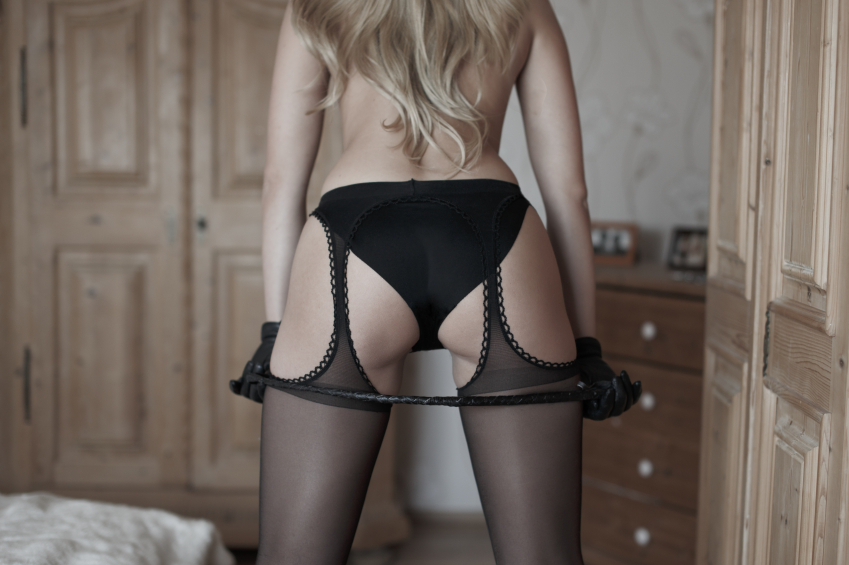 I have met many men in my life who have said that they get so hard at the thought of a woman taking control of their bodies in the bedroom. Yet, they were a little apprehensive to admit it because some people think that if they're inferior in sex, then they're inferior as a whole. But no matter what, they couldn't deny their desire to get whipped into shape.
I don't know any couple, personally, who likes to perform BDSM in their private quarters, but I do know plenty of duos who want to try it out; even if it's just for one night. I've only tried it once when I was drunk and I got wet at the sound of the guy whispering 'Yes, mistress!' Therefore, if you're a feisty female who wants to know how it feels to have your man begging for your mercy, you better continue to read this article!
Communication and consent
Before you start off any BDSM in the bedroom, it's important that you and your partner clarify what your boundaries are. The last thing you want to do is to upset your man and make him refuse to play the submissive role ever again. Remember, guys are just as sensitive as girls! So, the first thing that you must make sure on is that you have your companion's consent to abuse and pleasure him. If you don't, then the whips and chains are off the table. If you do, then the next step is to settle on a safeword.
Now, a safeword can't be something that's regularly used in the bedroom, or something common like 'No!' or 'Please, stop!' BDSM is a form of roleplaying and your submissive partner would make you feel uncertain on whether he would want you to continue or not. My old safeword I used to have was 'Aquaman'. It has to be something off-putting to make you realise that the session is becoming a bit too intense for your companion to handle. After you've got consent and you've settled on a safeword, then you can proceed to the next step!
'Yes, mistress! Give me more, mistress!'
If there is one thing that always turns me on, it's dirty talking. For this kind of session, you don't want to say something generic like:
'Oh, Brad! Is your cock getting hard?'
'My pussy is just waiting to be eaten out by you, Matthew!'
'Craig! Do you like thinking about getting frisky in your office?'
Girls! You are the doms; you need to put your feet on the ground and show your man who has the authority tonight!
I don't mean to make that sentence sound like a speech from a radical feminist; I swear! But I digress, you should take the advantage of controlling your partner's sexual power and enjoy it. You can start a conversation with:
'From now on, you will refer to me as 'mistress', do you understand?'
'I'm the queen of the bedroom tonight, and the first thing I want you to do is to kiss my feet.'
'You're going to learn how to be a good boy by surrendering your mouth to my pussy.'
When you speak, use a firm but sultry tone in your voice; this would make your man quiver and his manhood harden.
Attire that only a sexy dominatrix would wear!
Ok, you ladies must have seen a least one BDSM porn video in your life where a dominatrix is punishing and pleasuring a man at the same time. You would have seen them dressed in tight latex or PVC with a whip in one hand and a burning candle in another.
Depending on your preferences in fashion, it may be worth to buy yourself a corset and a pair of thigh-high boots to dress up for the part. My preference in fabric would be silk because it shows to guys that I'm quite subtle, but I'm still as hard as a rock when it comes to punishing them.
The tools you would use can vary, again, depending on you and your submissive's preferences. A couple of ropes are always good to use when you want to tie up your partner in Japanese bondage. Whips are perfect for those short but sharp whippings on your companion's skin. Spanking pads, cock rings and anal beads are not as important but still can be fun to use.
Another thing I should mention is that nothing stands out more in a strong, sexual woman than red lipstick; that would bring out the boldness in you!
'You're a bad boy who needs to be punished!'
You've set up your agreement, you've prepared your dirty, dominant speeches, you've sorted out your attire, then the last thing that you would need to do is to perform!
I would begin by tieing your partner's wrists to the bedpost and stand on top of him, where he would get a glorious view of your pussy. You start your power play by telling him how he's been a bad, little boy who needs to be punished before you give him the privilege of letting him taste your juices along with a few slaps and pinches.
The trick is to keep the pain and the pleasure in balance, where you would have a couple of moments of spanking him hard before soothing his sore skin and tickling the tip of his manhood. If you would be performing a BDSM session for the first time, I would avoid any cock torture until you get more experienced with being a dominatrix. I say this because you don't want to end up giving your partner an injury that would keep him out of the bedroom for a while; even though your partner would say his safeword if he starts to feel too much pain.
The point of being a dominatrix is that he's enjoying BDSM sex as much as you do. Once you get the hang of it, your companion will be begging you for more and more kinky activities when the lights go out!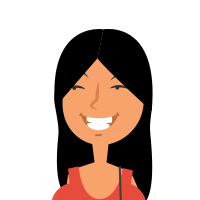 Latest posts by Zoe Jaspers
(see all)