When talking to a man, anal sex seems to be something that comes natural and there is nothing not to like about it. Well, when talking to women, the discussion is a bit different since many ladies find it risky and unpleasant.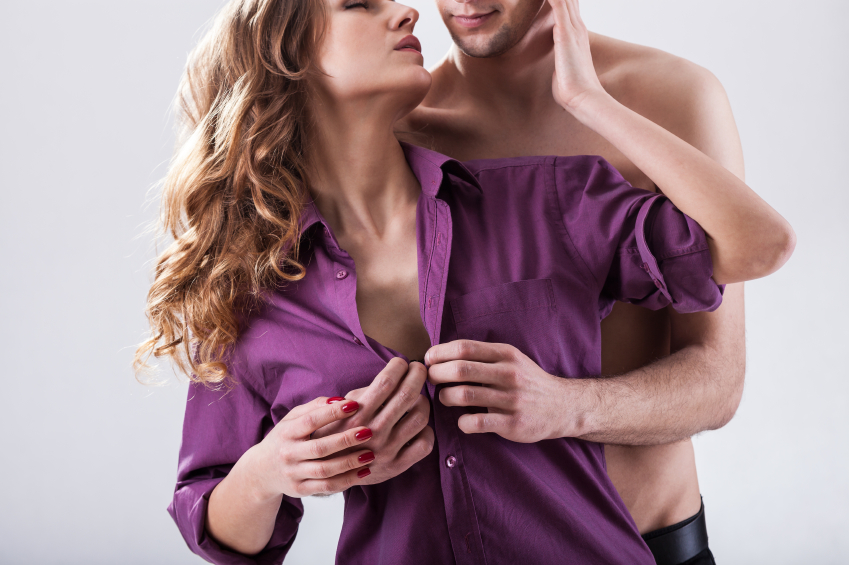 At the same time, this doesn't mean that all women hate anal sex. Fortunately for you gentlemen, there are many ladies who not only enjoy this type of sexual intercourse, but also have multiple orgasms during penetration.
So, the first lesson about anal sex and women is that there are as many thoughts as there are women. So, if your ex-girlfriend or the escort you met last week did not like it, this doesn't mean you will always encounter a "no" when you ask for a little anal play.
Anal Sex Begins When Fear Ends
It seems that around 86 percent of women tried anal sex. However, this doesn't mean all of them continued with having this type of sex. Even women who tried anal penetration once, continue to be afraid of it.
Why? Well, while it brings a different, tighter feeling to all men, anal offers women pain and discomfort, especially when men don't treat the situation with patience and gentleness.
So, if a woman tells you she is afraid of anal sex, she is not trying to fool you. Anal intercourse can be extremely painful. This is why, instead of concentrating on the pleasure, many women focus on the intense pain. What can you do about it? Talk to her and be patient. Try exploring the area with a finger, use a lot of lube and make sure you insist on the foreplay. The more aroused she is the less pain she feels!
There Are Ladies Who Have the Desire to Explore
While there are many women who need time before saying "yes" to anal sex, there are ladies who are extremely curious about it. You can't blame them since there is a lot of furor around this subject.
In case you are with a woman who is interested in trying it, you are a lucky man. However, don't imagine that things are easier. You are still dealing with a tight area that needs a lot of patience and tenderness.
So, as mentioned above, make sure your lady is in the mood for hot, dirty sex. This means that you have to get ready for a long, sexy foreplay that will get her really excited and wet.
Others Do It " For Him"
While there are women who fear anal sex and ladies who are very curious about it, there are some desperate girlfriends who only do it for their partners. If your lady seems to close her eyes hoping it will quickly pass, you should act like a real gentleman and stop. What's the point in having sex, if one of you feels bad about it?
You can talk about it and make sure she doesn't just agree to have anal play only for your happiness. If this is exactly what she plans to do, how about fulfilling your dreams with a sexy escort who is into anal sex, instead of making your lady do something she just doesn't want to try…yet?
There are many things we do for our loved ones, but sex should not be one of them. Whether we are talking about anal, oral or vaginal sex, it doesn't matter. In all cases, all people involved should enjoy the act.
One Says "No", the Other Screams "Yes, Three Times Yes!"
As I said before, we cannot use one sentence or one paragraph to tell what women really think about anal sex, because their thoughts are extremely different.
For instance, though many ladies are curious about being anally penetrated, I strongly believe that 'curiosity killed the cat'. Yes, I am trying to say that I am part of the ladies who are afraid. At the same time, my best friend had three orgasms while having anal sex. OK, I have to admit that I am not totally against anal, and the fact that somebody I know had multiple orgasms gives me positive feedback.
Anyway, as you can see, two women who are very close and quite similar, have opposite opinions about this kind of fun. All you have to do in order to know what your partner thinks about anal play is to ask. But which is the best way to introduce this type of sex to your lady?
How to Introduce Anal to Her?
The first rule you have to keep in mind when trying to introduce anal sex to your partner is "Be Kind!". Talking about it is a fantastic idea. Make sure that you don't insist if she is really afraid and uncomfortable with the subject.
In case your lady seems to be open to having it, let her make the rules. What I am trying to say is that she should plan the sexy encounter and she should be in control of the situation, especially if this is her first anal play.
Last, but not least, do not forget to buy lube. If you don't use enough lube, the sexy encounter can be ruined by the pain she might feel. So, make sure her anal area, as well as your penis, are well-lubricated. Also, don't only pay attention to her body only during foreplay. Make sure you play with her boobs, and pussy while having this kinky fun, as well.
As I said, you should not pester her with this subject if she is not into it. If you really want to have anal sex and your partner doesn't. Just see one of the talented escorts in Scotland and let her fulfill your dream! And if you want to talk about this subject, comment in the box below! Cheers!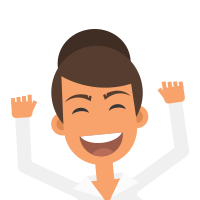 Latest posts by Anna Smith
(see all)