This is a big, sexy world full of erotic people and exotic places. To live in this shag-a-delic day and age is quite the trip in itself. Adult entertainment clubs have encountered a revolution that you have got to shag in to believe. Hands down, the best medicine for an adventurous spirit is travel and kinky sex. To see the world, visit the sexiest hot spots, and to experience lovers is everything when nothing really matters.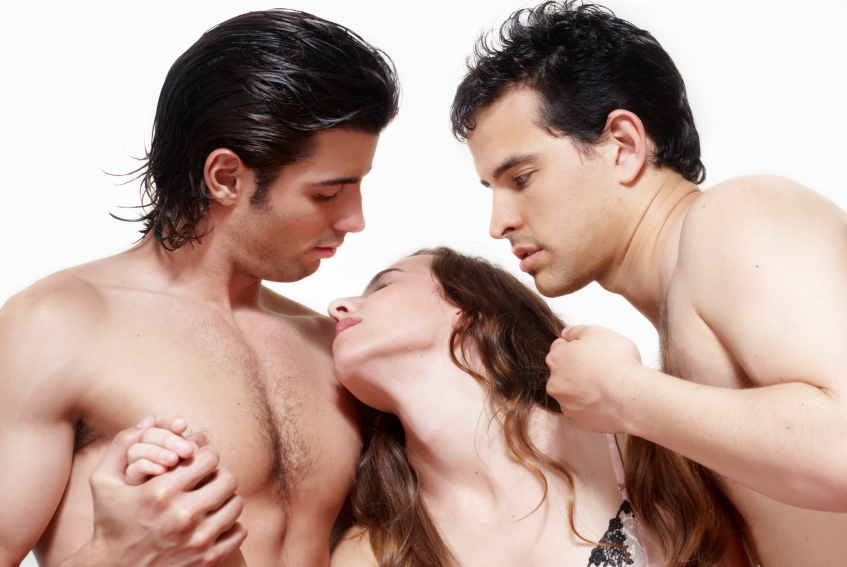 Across Europe hedonistic meccas are booming, banging, thriving and there is no shortage of lovers arriving. It's a sexy movement baby! Are you game?
Some of the sexiest hot spots
Prague, Czech Republic: Club K5 Relax. Praha 2, Korunni 5.
Erotic experts consider this sex club one of the top kink clubs in Central Europe! This sexy hot spot offers four floors of themed experiences. You'll be soaring above the roofs of Prague with your head in the clouds at this oasis of entertainment and relaxation located directly in the centre of the Golden City.
Their amenities are as impressive as the exotic beauty of Czech women. This facility offers a sizzling sauna with a cozy relaxation room, a Roman style steam bath and relaxing services like erotic massages. There are numerous themed rooms where fantasies becomes realities. For a few kinky examples: The knight's room, the Roman empire room, the Orient room and the cosmic room!
A cocktail bar and restaurant is on site allowing you the chance to refuel and recharge. This sex club ranks on the sexiest hot spots because K5 nights are long and hot! Real talk, Czech women are kink-a-licious and they excel at making the customer feel like royalty!
Cap d'Agde, France: L'EXTASIA. Domain St-Jean des Sources.
No kink enthusiast should die without living the sexy delight of this metropolis! First off, this city is known as the world's biggest nudist town. There's a naturist community residing on a sandy beach and its shops, restaurants and civil services can be visited in your birthday suit! We were born naked and the Cap d'Agde world-famous naturist resort is a haven for those who yearn to return to letting it all hang out. Nothing on this scale exists anywhere else in the world.
There are 13 sex clubs in this sexy region! Many of them offer a super sexy bag of tricks but L'EXTASIA is magically kinky! It's the place to be if you fancy a bit of sexual experimentation. You're going to have to journey about 12 kilometers, only 20 minutes outside of d'Agde to reach the sexy vineyard it's located at. It's a kinky hot spot during July and August when you need to make a reservation to visit!
People are donned in kink-tastic attire and there's even a shop selling last minute costumes. Outside there's a dance floor complete with dancing cages, tiki huts with beds, a righteously banging DJ and a saucy bar. Inside the nightclub, many of the outfits come off on the dance floor! Upstairs there are erotic playrooms with serious kink mischief in process. This exceptionally erotic club is said to be one of the most spectacular in the world!
A big, sexy world!
Budapest, Hungary: Lukacs Baths. 25 – 29 Frankel Leo Street, District II.
From personal experience, this writer toasts this sexy Budapestian hot spot! Egészségére! This Turkish bath house resides in the vivacious, party-rific city of Budapest. Where there's never a shortage of beautiful sexy people ready to rage the pages of history. As for the Magic Bath Spa at Lukacs Bath, let's just say shit gets wet and wild!
It hits off in the evening as the night sky darkens, the colored lights and DJ come to life. Although you show up in a swimsuit, good luck keeping it on! The outdoor swimming pool is the scene of sexual mayhem! It's equipped with a whirlpool that eventually swirls with kinky mischief!
The out pour of hostels that bring their guests here make for international waters! The people throw inhibition to the wind as mist rises from the water into the night air. With thumping music, blinking lights, copious amounts of Pálinka and a pool of sexy people; this Turkish bath spa and its Magic Bath Parties are steamy and sizzling!
London, England: Rio's Naturist Club. 239-241 Kentish Town Rd.
When it comes to sexiest hot spots, Rio's is second to none. It's only a ten-minute walk from Camden High Street. User reviews give this kinky hot spot in London 4 sexy stars! They feature three steam rooms, two sauna cabins, three Jacuzzis and a plunge pool. There's also a relaxation area, two lounges and an outdoor garden. It's the only spa in Britain with such a kinky wealth of sexy facilities!
It's been raging for twenty years and as the day turns into the night, the club's vibe and liberated lifestyle gets busy and lively. They also also offer sensual massages! Rio's Special is a fantastic setup. For £53.00, you receive entry to this erotic facility as well as a one hour sensual massage!
Saturday night is 'couples only' from 6pm-12am but asides from that time slot, singles as well as couples are welcomed seven days a week. Although there are numerous sex clubs all over London, Rio's falls on our kinky bucket list since it's London's leading naturist health spa open from 11am to 7am.
Exploring your kinky side
Berlin, Germany: KitKat. Brückenstrasse 3 10179 Berlin.
First and foremost, Berlin is the sexiest clubbing city in Europe! The freaky, disorientating and mind blowing club culture here is not just a scene, it's a lifestyle. It's no surprise that when the wall came down in Germany so did conservative behavior! This epic party city is also the world's techno capital. The party won't stop as long as the music keeps going!
The KitKat Club attracts kinky tourists from all over the world due to their famous techno and trance music as well as their sexually uninhibited parties. Many of the sexiest hot spots have a motto, and the motto of this kinky hot spot is, 'Do what you want but stay in communication!' The music may be playing a little loud to hear everything your lover is saying but there's always body language!
This sexy venue is a notoriously naughty institution! Guests engage in sexual intercourse and explore any and all fetishes! There's a strict dress code requiring fetish, latex, leather, kinky, high style and glamour! The venue offers three dance floors as well as an outside area with a pool. KitKat is on the kinky bucket list because it's where techno and kink go hand in hand in Europe's most decadent party city!
Amsterdam, Netherlands: Club LV. Middenweg 144.
In a city that boasts and hosts the Red Light District, there are tons of sexy opportunities here to be had. From brothels to sex shops to adult theaters to kinky museums, this neighborhood is waiting and willing to service any and all sexual interests. All day and all night, this city is up and ready to get down!
For the most exclusive sex club in the Netherlands, mosey on over to Club LV. It's the longest-running sex club in the Netherlands! It focuses on pleasure, seduction and an unforgettable experience. The women here are exceptionally exquisite. They're hailed to be intelligent, stylish, elegant and possess outstanding sexual skills!
Drop in for a visit and choose a saucy seductress. Then go into one of their 8 luxurious rooms that are equipped with a hot tub. The club also hosts some highly erotic theme parties like: 1001 Arabian Nights, Burlesque, Playboy's Naughty Night and Aloha Hawaii. Amsterdam falls onto the kinky bucket list because it's erotically epic but Club LV is listed because real talk, it's the longest running sex club in the Netherlands!
Be a kinky traveller!
Life is a sexy adventure and it shouldn't be measured by the breaths you take but rather the kinky moments that take your breath away! Why should you travel to these kinky hot spots? Because this world is packed with different sexy flavors. Sample them and see the world with new sexy eyes!
Think that some of the sexiest hot spots to visit are right here in Scotland? Tell us about them and leave a comment in the box below.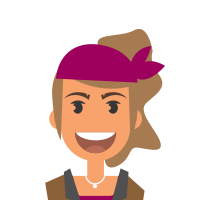 Latest posts by Gabriella Zene
(see all)