The arrival of a New Year is the perfect excuse for you to try something new. You might choose to set yourself a New Year's resolution, or you may simply want to expand your horizons. Something that many people are eager to do is introduce sex toys to their routine.
Sex toys can be incredibly intimidating. When you first walk into a sex shop you might find yourself overwhelmed by the selection on offer. Where do you even start? Thankfully, I'm here to help you out. Here are the best starter sex toys out there for beginners to try.
Vibrators
When we think of sex toys, the first type we tend to think of are vibrators. Vibrators are phallic-shaped toys which, as the name suggests, vibrates. The strength of the vibration will vary depending on the product, as will what it is made of. You can get plastic, silicone, metal, glass, and wood vibrators. How do you know where to start?
The first ever sex toy I bought for myself was a Rampant Rabbit. It was the Rampant Rabbit Aqua, which is unfortunately no longer available. It was a great first choice. Small enough not to be too intimidating, and easy enough to operate. As far as starter sex toys go, it was a pricey one at the time, but I don't regret it one bit.
If you are looking for something similar, Ann Summers have the Original Rampant Rabbit for sale. It currently costs just £30, which is a steal for a rabbit! Well worth the price, especially as an introductory sex toy.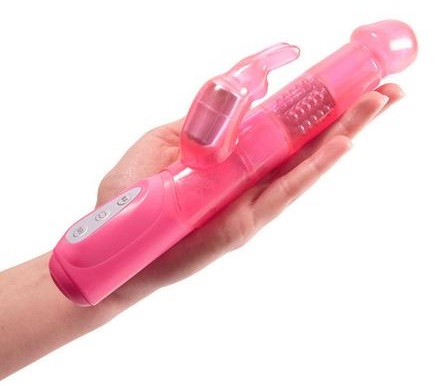 Bullets
Not convinced that getting a full vibrator is the best step for you? There are some amazing alternatives. Why not look into vibrating bullets instead? Many of them have a variety of speeds and are small enough that you don't have to worry about the size being too much.
Personally, I'm a fan of the Rocks Off bullets. They are amazing, packing one hell of a punch in a compact size. They are usually available in most sex stores, and there are plenty of colours for you to choose from.
Lovehoney currently have the Be My Knight bullet for sale. At £12.99 it might seem expensive for a toy of this size, but it is ideal for all occasions. It is even waterproof so you can take it with you into the bath. Go on, you deserve it.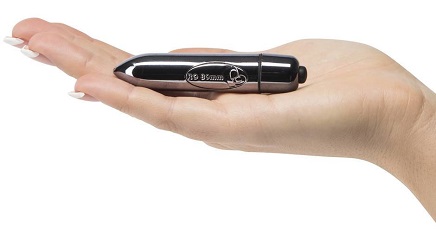 Cock rings
Not all sex toys are created equally. While some aim to simply provide intense pleasure, others have more functions and uses for them. Cock rings, for example, aren't simply to make things more intense. They work in a variety of different ways to enhance your orgasm and your erections.
Cock rings slow the flow of blood from the penis. This makes them an essential for anyone struggling with erectile dysfunction. It helps you to maintain an erection for longer. It also makes you more sensitive, so you can enjoy more sensations! How many starter sex toys can offer you that?
The Pleasure Garden describes the Tantus Super Soft C-Ring as "perfect for beginners", so how can you go wrong? A fuck buddy of mine swears by his, and at just £11.99 you can't go wrong!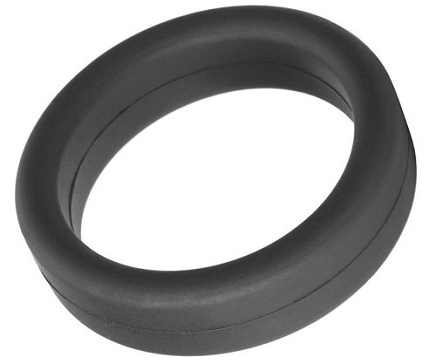 Bondage
The chances are that you want to dip your toe into bondage as well as sex toys. The problem is knowing where to start. Many choose to use Fifty Shades as a guide, which isn't a good idea. Fifty Shades is how not to do bondage, so put the book down and read our guide to easing into BDSM instead.
A number of websites have realised that people don't know where to start when it comes to buying equipment. They have decided to make it easy for you by offering kinky kits for you to purchase. They'll put a few items together to help ease you into it.
Take the Introduction to Bondage Starter Set from Bondara. Inside you'll find silky restraints, a feather tickler and teaser, and a blindfold. These items are ideal for starting you out into the hot world of BDSM, and the products feel great to use. Bondara constantly have sales, so keep your eyes peeled for some amazing bargains.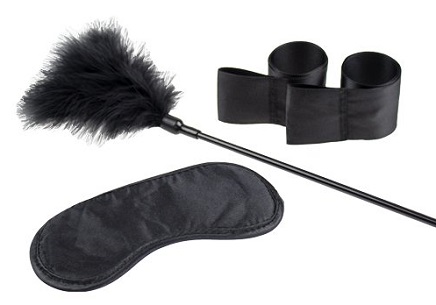 Starter sex toys for your drawer
When it comes to starter sex toys, you don't have to walk into a store and panic. You also don't have to spend a fortune. You can get some great toys for £30 or less, as you'll see from this list. You won't break the bank!
That said, it is worth buying a few items for your drawer. You'll want to have some variety so that you can experiment. Have you got a favourite toy you feel is perfect for beginners? Tell us all about it in the comments below. Latest posts by Lara Mills
(see all)