When you have made the decision to enter the kinky world of BDSM, you might feel a little scared. Your perceptions of it might leave you with expectations of whips, chains, and lots of pain. However, at the core of most BDSM acts is control. We either want to control or be controlled. Easing into it is easy when you look for beginner BDSM acts to try.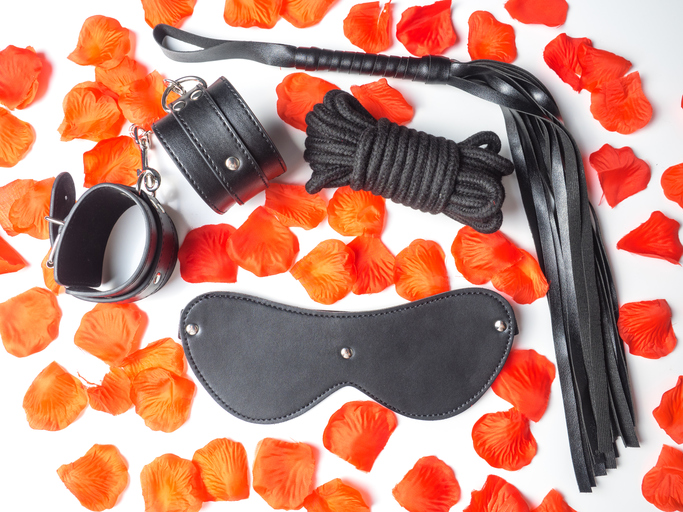 No, you don't have to dive in at the deep end. There are some great beginner BDSM things you can try to see whether it is for you. I take a look at some of the things that you can do to see if BDSM is going to be a good fit for your sex life.
Talk about it
You might feel like this tip is a bit of a cop out, but it is an important part of sex, whether you are a newbie to kink or you are trying a new sex position. It would be great if we could read our partner's mind, but we can't. We have no idea what it is that they are thinking, and so we need to instead focus on communicating effectively with them.
The chances are that, even if you have never tried BDSM before, you have a few ideas about things you might want to try. Perhaps you've seen something in porn you'd like to try for yourself? Maybe your partner has mentioned something in the past you'd love to explore with them?
Either way, your best bet of making it happen is talking to them. Sit down with your partner in a non-sexual setting and discuss it. Be open and honest about what you want. If you have any conditions, lay them out then and there. It ensures that you and your partner are both on the same page, and that there is no confusion between you. Make sure you also discuss a safe word you can use if you want to stop the action.
Dirty talk
It might be that you have gotten so used to vanilla sex that anything even a little bit in the world of BDSM can seem a bit overwhelming for you. This is why dirty talk is the perfect act for you to try. If you are already having open and honest conversations about sex, it is the ideal thing to push your boundaries.
It gives you the chance to step out of your comfort zone without going too far. It is also really simple to do. You can go into detail about the hot fantasies you have been having about your partner and take the things you have already discussed that step further.
For example, you might have told your partner that you want to try spanking. You and your partner could have agreed that you'll try it in the future, but you can take the time now to tell them how much the idea turns you on. Say that you can't wait to feel their hand spanking your ass. It'll feel kinky and allow you to try BDSM without taking things too far.
Blindfolds and handcuffs
One of the easiest ways to exercise control in the bedroom is through restraint. You can physically limit the things that your partner can do, and some of the most popular tools to use for this are things like blindfolds and handcuffs.
If you don't own a blindfold then you'll be happy to know that pretty much any material could work. A suit tie is ideal, as it adds a kinky twist. Simply slip off your tie and you are good to go! You don't even have to do anything in particular when the blindfold is on if you don't want. You can simply have sex while limiting the things that they can see.
For those eager to kink it up a little, handcuffs can further restrict your partner. Not only can they not see the things that they are doing, they can't touch you. Handcuffs and blindfolds are relatively cheap to buy as well, though to begin with you might want to stick to using a tie to cover their eyes and restrain them. It'll give you the chance to try it without investing too much in it, in case you don't enjoy it.
Orgasm control
If you want to get more involved in the act of taking control or being submissive, orgasm control is a fun thing to try in beginner BDSM. It does require a little more from you both, but you'll find that it is ideal for exploring BDSM without requiring any equipment.
It is exactly how it sounds. Basically, one of you will have control over the other person's orgasms. This means that you can make them come or stop them from coming. The choice is yours. You can make them beg for release or see how many times you can get them to come in a short space of time.
Whoever is the submissive in this situation will give themselves over completely to their partner. It is a lot of fun and really allows you to explore BDSM, even if you are totally new to the world.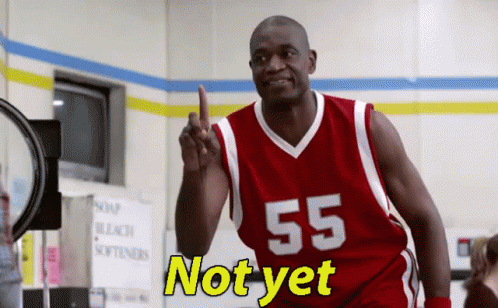 Beginner BDSM tips
There are plenty of acts ideal for beginner BDSM, but you might find that you aren't entirely sure where to start. My guide above should give you a few different things to try, but if you are looking for some more advice, why not check out the comment box below?
It is the perfect place to ask for advice regarding certain sex acts, and you could even give your own tips if you so wish. Latest posts by Lara Mills
(see all)