The majority of people have had sex while they were drunk at least once in their life. Some of them enjoyed it while others prefer having sex when they are sober and in control of themselves. Though I have to admit that alcohol lowers and even kills inhibitions bringing all the confidence we need and more, on a long term it does exactly the opposite so drunk sex is not recommended.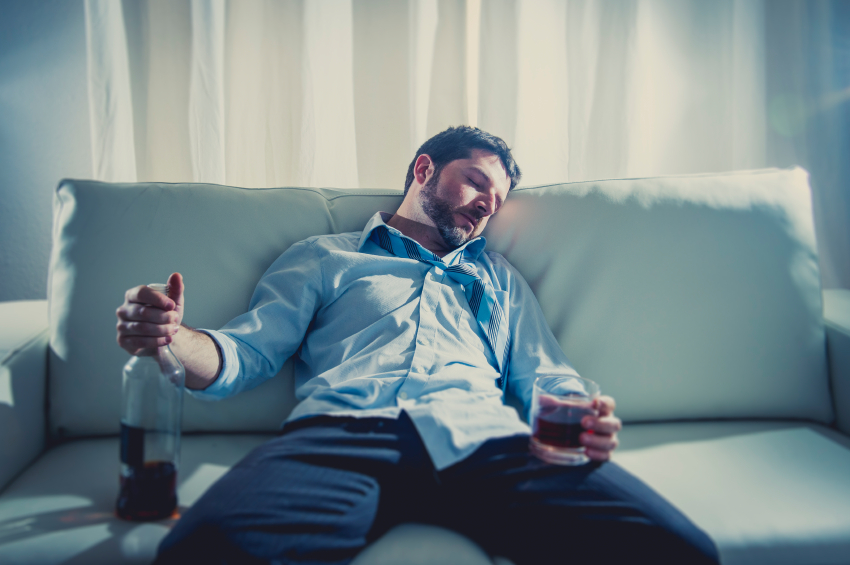 Yes, there are some funny stories that remain with us after crazy drunk nights, but the risks alcohol might come with are quite big, especially when you are single and hooking up. Men might believe that having a penis keeps them safe. Oh well, rape might not be something you are afraid of, but STDs don't care if your organs are inside or outside.
There are many kinds of drunk sex and below you'll find seven of them. As I said, sometimes are funny and not dangerous, but there are times when really bad things can happen to both men and women.
"I'm Sexy…but No One Else Knows It" Sex
As I said, alcohol is the enemy of all inhibitions and low self-esteem…until the next morning of course. But while you're intoxicated you feel like Leonardo DiCaprio in Titanic. However, though you are the sexiest king of the world…you might be the only one knowing that.
If you are in a relationship, your partner might record you and make fun of your so called sexy moves. If you're with somebody you've just met, it's probably going to be the first and last encounter. Anyway, besides lowering your self-esteem a bit, nothing bad is brought by this encounter. So, you're alright, you sexy thing!
Say Hello to the "Whiskey Penis"!
Besides destroying inhibitions alcohol can also put to sleep the adventurous penis. This happens so often that it even has a name. So, men who usually get drunk, and women who hang out with this type of men know what I am talking about.
"Newbies" might feel very uncomfortable and even scared when they first "meet the whiskey penis", especially if they are not aware that alcohol does that. Oh well, at least nothing bad can happen in this situation!
Drunk, Silly and Unprotected Willy Sex
As mentioned, drunk sex is dangerous for both men and women. One of the issues that might appear is represented by sexually transmitted disease. How many of you "forgot" to use the condom because they were too drunk? I am sure it happened to many, to some only once, while to others many times until they realized how dangerous this is.
There are some diseases that are far from being dangerous. But there are also many that can really affect the rest of your life. So, don't get drunk, don't act silly and put a condom on that Willy!
The One that Never Comes
Though some people believe there is no such thing as "too much sex", there is. Nobody likes to have never ending sex. Not only does it become boring, but genitals start to hurt.
The best advice is to learn how to drink. Or, if you drink too much don't engage in sexual activities, though this might be difficult since alcohol makes people horny. However, if you do and you can't come, just quit. At the same time, ladies who happen to be "under a drunk man" who is far from having an orgasm, please understand. It's not you and it's not him. It's the alcohol!
"Hump Me 'til I Puke" Sex
Who happens to feel sick after drinking? I definitely raised my hand, admitting that I threw up a few times because of the amount of alcohol I had. Fortunately, I've never puked during sex but there are people who actually did.
I've only heard story from women, and I don't know if that happened because my male friends felt uncomfortable telling me their " vomit sex stories", or because ladies are more sensitive when it comes to drunk banging.
Anyway, puke can destroy a sexy encounter, can make both people feel ashamed and far from being interested in seeing each other again. At the same time, if you are in a long term relationship, this can bring you uncomfortable jokes for a long time.
You Snooze, You Lose
Besides making you feel confident, horny or sick, alcohol also makes you feel tired. Of course, there are people who never met this side effect but most of you know that you only need a comfy position in order to fall asleep.
So, sometimes even though you hook up with a girl you find really attractive, sleep takes over all your horny feelings and makes you close your eyes before you open that condom wrapper. That is embarrassing especially if you are with somebody you don't actually know.
"Falling Asleep…Inside" Sex
If you think that falling asleep right next to a naked sexy lady is embarrassing, you've probably never passed out while… you are in the middle of the business. I am not joking!
A couple of weeks ago, o good friend of mine, who happens to be single and very fond of her Tinder, texted me: "So, I meet him, we have a few or maybe a lot of drinks and then we go back to my place. Guess what? He falls asleep while…you know."
I answered that it's not that bad. But when she sent me a very short message saying only "Inside, dude…Inside" I almost chocked while laughing. I am not going to tell you how my friend reacted. I plan to keep that story for an article about "how not to react when your partner does something awkward in bed". Anyway, when you are single and ready to mingle, you don't really want something like this to happen, do you? Poor guy…
Alcohol Is Not a Good Sexual Lube
As I said, some of these stories are funny and they don't harm the characters too much. Maybe the alcohol is killing a bit of their self-esteem and confidence, especially when they happen with a stranger, and not a committed partner.
But using alcohol as a lubricant for sex can also be very dangerous. There are people who get violent, people who take part in things they would never agree with if they were sober, the mutual consent issue appears and one of the people involved or even both get hurt. Therefore, if you think that "the walk of shame" is the worst that can happen after a night full of alcohol and sex, you are wrong.
So, in order to protect yourself, as well as the people around you, drink moderately and try to stay away from engaging in sexual activities when intoxicated. Also, if you like seeing escorts, never visit a courtesan while you are under the influence of alcohol of drugs.
In order to find out more about how to behave when escorting, check out our complete guide before you plan a sexy rendezvous. And, if you have drunk sex stories or advice, don't be shy and share them with us by commenting in the box below! Cheers and…Don't drink and bang!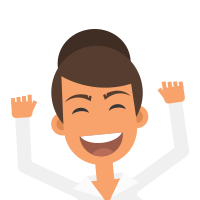 Latest posts by Anna Smith
(see all)