Guys and girls, have you ever had the experience of having the most amazing sex dream, and then you didn't get to see the end because you woke up at the part where it just got good? Yeah, we've all been there. Actually, it's quite inevitable that we'd wake up at the hottest moment of our wet dreams.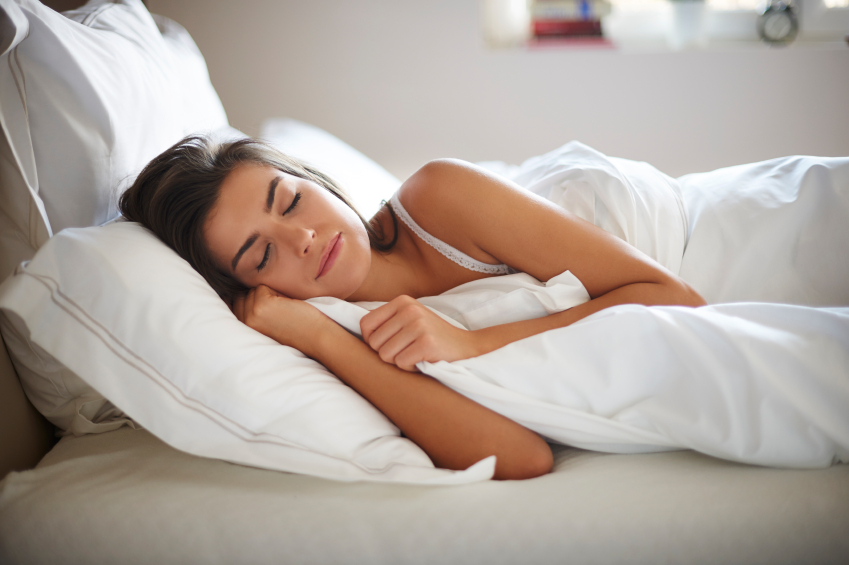 What happens to us when we have hot reveries?
When we sleep, our body temperatures drop and our heart rates slow down; that's how we get into our REM cycle. Obviously, when you're jacking off at night or having hot sex with a gorgeous companion, you get hot, sweaty and your heart rate speeds up.
Why am I saying all of this banal, scientific stuff to you? Well, when you're having a sex dream, you get excited and your body temperature rises just as you would when you're having sex. That is why we never get the chance to see the end of our wet dreams, or actually see the bit where you and a sexy character start to get freaky with each other.
After having a sex dream of my own, I often think to myself in the morning:
'What could have happened? What positions would we have entangled ourselves into? How would we both cum? Together or in each other's mouths?'
Then again, I often feel a little sad a couple of hours later, because I know that a sex dream rarely occurs to me. However, like it always does, science has now created a way in which you can have sex dreams constantly…or so it says.
You'd only have to do one, simple thing!
You don't have to go on a vegan diet, you don't have to brush your teeth ten times a day and you don't have to change the scent of your cologne or perfume to have more sex dreams. You only have to do this: instead of lying on your back at night, you should flip yourself over so you'll be sleeping on your stomach.
Don't worry about the debate of how sleeping on your stomach is bad for your spine; you can get your back brace later on in life after experiencing the joy of sex dreams! There have been a couple of studies where they've accumulated a large amount of students and surveyed them to see what kind of dreams they've had when they sleep in certain positions.
According to the scientific journal 'Dreaming', not only did the percentage of people who slept on their stomachs experienced having sex dreams, but they've also reported having vivid ones too. That's not to say that if you're going to sleep on your stomach, you're going to dream about Tyrannosaurus Rex chasing after you through the Sahara with a vibrator.
I think those kinds of dreams would only happen if you took some kind of recreational drug, where some of them would make you have lucid dreams. Speaking of which…
Level up and control you sex dreams!
No, I'm not going to say that you should take a couple of pills or smoke some green leaves in order to have a lucid sex dream; you can achieve that all on your own! You basically tell yourself that you're going to lucid dream for one night, or more. Depends how much you're addicted to lucid dreaming!
Of course, it's easier said than done, but a lot of people say that practice makes perfect! What I used to do is push my right index finger against the palm of my left hand once a day. When I'm drifting off in my bed and I push my finger on my palm, but my the finger goes through my hand, that's when I know I'm lucid dream. In addition, that's when I think:
'Right! When will Antonio Banderas come and ravage me on a silk bed with cushions everywhere?'
Everyone knows that our dreams are made up of memories that we keep at the back of our minds like a box of old stuff that has been left in the garage for years on end. If you're going to spend a week looking at every movie sex scene that Scarlett Johansson was filmed in, then it's very likely that you're going to lucid dream about her undressing in front of you.
FYI, don't ask me why I like to write Scarlett Johansson in most of my articles; her ass looked so perfect in 'Lost in translation' and I can't get that opening scene out of my head. However, do not abuse the power of your mind, otherwise, sexy Scarlett Johansson might turn into an ugly Tyrannosaurus Rex and chase you with a vibrator…in the Sahara.
Putting your sex-dreaming skills to the test!
Personally, I quite enjoy experience a sex dream every once in a while. I like the surprise of going to bed as usual, and then having a dream of Chris Evans fucking me in the shower. It feels awesome. However, for those who are hungry to discover what it feels like to control the bedroom antics in your mind, why don't you give lucid sex dreaming a shot?
Lie on a bed with silk sheets, flat on your stomach, for at least a week or two and see what kind of wild and sexy dreams you get. If it works, write down your experiences in the comments section below or on the Escort Scotland community forum. I'm looking forward to read what kind of kinky dreams you've had in your sleep!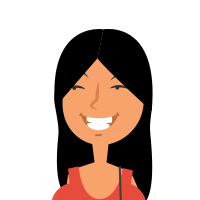 Latest posts by Zoe Jaspers
(see all)