Some of you might believe men are always ready to have sex and they don't need anything special to get horny. Well, sometimes, this is right, but there are moments when they need to be seduced, taken care of and feel appreciated in order to get..in "the mood".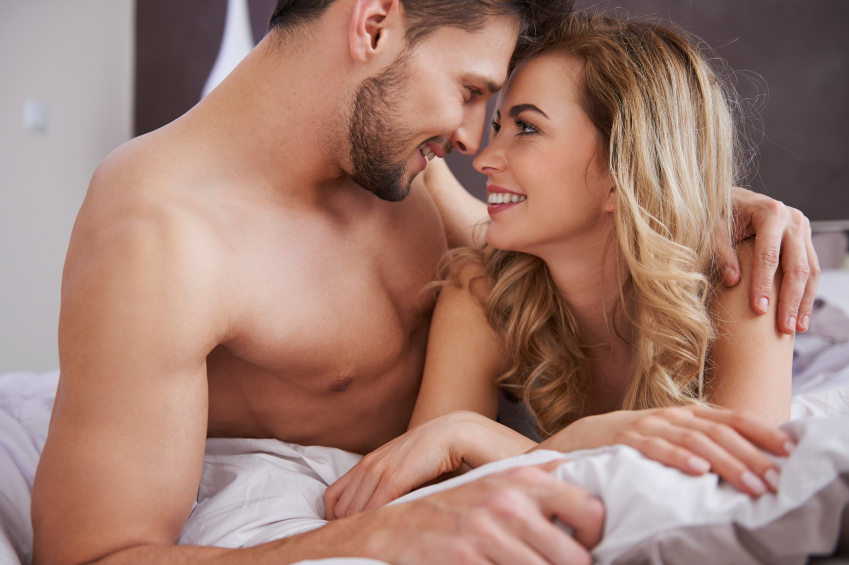 Yes, ladies, not only women love surprises and being entertained in a sexy manner. So, if you want to make sure you don't fail, how about how about making an effort? You love it when men make you feel special, don't you? They do, too!
Sexy is a Mindset But, Think About How you Look!
Being sexy comes from the inside, but dear women, how you look is also important, not only for men's eyes but also for your soul. If you feel beautiful you will definitely look brilliant. Confidence is one of the most powerful quality a women can have. So, how about making yourself pretty for yourself and for your man?
Don't exaggerate with anything! Just wear your hair how it suits you, smell good and put on some makeup!
You don't have to buy sophisticated clothes! Just wear a simple but sexy dress and high heels! Yes, throw away your comfy snickers for a while, and wear those hot shoes that make you look like a top model!
If you want a tip about the dress, forget about the little black one for one evening and go with the red dress. Yes, ladies, Chris de Burgh wasn't singing for nothing! Men are quite aroused by ladies in red. Also, don't forget to have a sexy lingerie or…go for no panties if you feel wild!
Candles, Music & Wine: Set the Mood
As mentioned, men love it when somebody cares about them enough to make a little effort! So, how about waiting for him…differently. Unlike women, who might expect a helicopter ride and bathing in champagne, men are pretty simple.
How can you set the mood in order to make him feel relaxed and then turned on? Well, besides you in a sexy dress, how about lighting some candles, accompanied by good music and some colorful flowers?
Also, buy a bottle of red wine and offer him a glass. It is known that red wine turns on both men and women and if you share the bottle while having a good conversation, it will definitely work!
What? Did you think that a man's penis is aroused only by boobs and short skirts? Well, this is also possible, but for most men it works better if you seduce him slowly and in a sensual manner. As I said, they love seeing women caring about them, and putting an effort in it. So…
Seduce His Mind and then Move to His Body
If you are thinking about what conversation to have, the answer is: Keep it simple! You don't want to talk about politics and ecological problems, do you?
Don't get me wrong, these can be very interesting subjects but not for a sexy night. So, just ask about his day, and actually listen to what he is saying.
While you are having the conversation, you can touch him in a sexy way. No, don't jump on him in a creepy manner and start licking his neck. That is not seductive. Just touch his arm while chatting, put your hand on his leg…Be provoking, not frightening!
Now, what? Well, depending on his job, he probably had a tiring day, so how about asking him how you can help and maybe offer to run him a hot bath. While he is the bath tub, pour him another glass of wine and ask if you can SOAP HIM ALL OVER! Who can resist that proposal?
It's Always Words that Undress People: Talk Dirty to Him!
Most men, as well as women, are very aroused by dirty words. If you're a newbie, please don't swear at your man! Talking dirty is soft and sexy! The easiest way to do it is by whispering in his ear what you would like to do to him.
So, without using inappropriate language, tell him if you want to kiss him, where or how you want to kiss him…This is just an example, of course. You can tell him whatever you want…just concentrate on being sexy and not acting tasteless or using filthy words.
Blow Jobs Are Like Flowers for Men
Surprising a man with a mind-blowing oral sex is always a good idea. Everything mentioned here is very arousing and sexy, but nothing compares with a great blowjob. And if you want to make him feel fantastic, just bewilder him with a very deep… throat.
I hope you know what this is, but if you don't you have to learn how to give a deep throat immediately. Why? Well, this can make a man happy no matter how bad his day was!
Now, these are not the only things you can do to turn on a man! You can always watch a porn movie together, perform a strip tease show for him, wait for him dressed in leather or cook him dinner wearing nothing but high heel shoes! The ideas above work for the majority of men, but you can always do something else, based on your man's preferences.
So, in order to succeed in seducing your man, you just have to pay attention and know him, his desires and then just be creative and enjoy whatever you choose to do. Seeing you happy when you do things for him is such a turn on!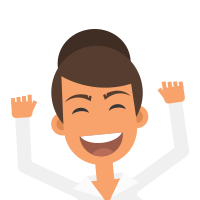 Latest posts by Anna Smith
(see all)