I was lying on Fran's bed while he was thrusting his shaft inside of me. I started to feel a little dry down there as I found it difficult to get turned out. His dirty talking was terrible.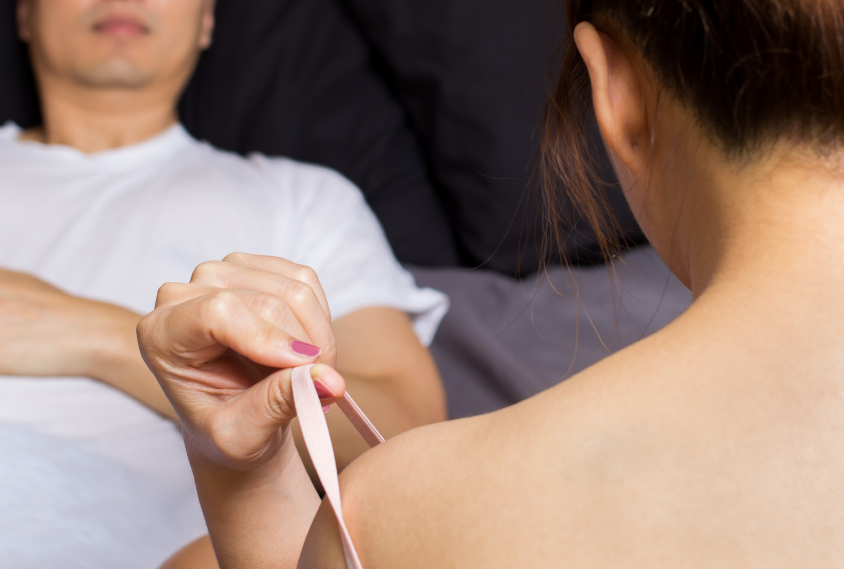 Always wanting more
"Oh! This feels so good! It feels so good!"
I tried to look like I was enjoying it, but I was failing miserably. I wasn't enjoying it because I knew at the back of my mind that he was going to cum very soon, and I was only getting started. Before I knew it, he groaned and pulled his cock out of me as he was climaxing. All I did was stare at the ceiling while Fran collapsed next to me.
"That was great."
I didn't think it was great, but I smiled and kissed him on the lips. I felt him retract a little, so I pulled back and rested my head on the pillow.
"Fran?"
"Yeah?"
"What are we doing together?"
Me and Fran were seeing each other since the beginning of my 2nd year at my Sixth Form college, I was introduced to him by one of my friends and he wouldn't stop telling me how hot I looked. I started to develop feelings for him, but after a few months of drinking and fucking, I knew that he didn't want anything else out of me.
"I don't want to have a girlfriend."
"Why not?"
"Peyton, think about it. In the next 4 months, we're going to go off to different universities."
"We've been seeing each other for the same amount of time, don't you feel like we're going somewhere?"
"You're nice and fun, but I don't see myself with you."
I felt like he smacked the smile right off my face.
"What you're saying is that I'm good enough to fuck but not to be with intimately?"
"Well, we are together 'intimately', aren't we?"
He snorted.
I tossed his blanket over his head and rose up from his bed.
"What? Oh c'mon, don't be like that with me!"
I dressed back up before I glared at him sharply.
"How could I not be like this, when you're acting like a dick?"
"Oh, so you think I'm being a dick when I said I don't want to be your boyfriend."
"Have you thought that maybe I would something more than just sex?"
"I thought you'd know by now that I'm not that kind of person."
"Goodbye, Fran."
I ran downstairs and stormed out of his house, he didn't bother trying to run after me. It showed how much he cared about me.
A surprise I wasn't expecting
I finished my last lesson of the day and I couldn't wait to get back home and stay inside me room, where I would be away from all the annoying people in my life. I was standing outside of the main entrance, trying to sort out what song I wanted to listen to, until, I received a call from my Mum.
"Hello?"
"Hi, darling! Have you just finished college?"
"Yeah, why?"
"Can you come into town and meet me at the coffee shop where we used to go to?"
"Uh…ok."
"Right, ok, I'll see you there. Love yo-"
I hung up on her before she completed her sentence. Ever since my Father left, my Mother had been on a hunt for new men to get involved with. The first thing that she should have thought about was me, no one else, and that's why I hate her a little bit. I didn't see her a lot around the house as she was always going on week-long benders finding other lonely men to get frisky with.
I sat down outside my favourite coffee shop and ordered a double espresso as I drew a cigarette out of the packet. I placed the white stick in between my lips and lit the end before sucking the smoke into my lungs. I heard two people walking behind me, but I couldn't be bothered to turn around to see who they were.
"I know I don't like you smoking, Peyton."
I recognised the voice that echoed in my ears as I slowly looked at my Mother. I didn't reply to her comment.
"Hi, Mum."
I was a little startled when I saw a familiar man with her. They both grabbed a chair from another table and sat down together.
"Darling, this is Carter who I was telling you about."
He was another loner my Mother met at a bar. She was talking to me a lot about him, but I didn't know who he really was, or what his intentions were with her. However, he looked quite handsome, like an older version of Chris Hemsworth. He smiled at me and held his hand out to shake mine.
"Hi!"
"Hello."
After about 3 seconds, I pulled my hand away and placed my cigarette between my fingers. I kept asking him trivial questions about himself, like his interests, how he and my Mum met, how long was seeing her…not that I knew since my Mother always kept her love life secret. All of a sudden, she decided to drop a bombshell on me.
"I have something to tell you."
"What is it?"
I saw my Mother clutch hold of Carter's hand and smiled before looking back at me.
"We have something to tell you."
"…What is it?"
"We're going to get married!"
My face dropped like an H-bomb, and I nearly dropped my cigarette into my coffee.
"Are you being serious right now?"
"Yes!"
"But you two have only been going out for a few months, I mean, this is such a drastic decision to make."
I saw Carter look away as he sipped on his cappuccino.
"Honey, we're both reaching our 40's now, we're not as young as you anymore, I mean we have to settle down."
After staring at my Mother to try and figure out what the hell she was thinking, I decided to express exactly what I was thinking.
"Do you know how hypocritical that sounded? Only teenagers make arbitrary decisions like this. Are you sure you two aren't marrying to get a tax cut?"
"Peyton, that's enough."
I looked at my espresso cup and felt how cold my coffee was.
"When are you marrying?"
"In October."
"But I'm going to be at university in October."
"I'm sure you can book a week off to come back home for the wedding."
"I doubt it."
"Why?"
"Because I will be arranging my lectures, budgeting my finances, and studying for exams because I want to graduate with a 1st!"
I shot up from my chair and headed straight to the counter inside the shop to pay for my double espresso. I was so furious, I felt like no one gave a damn about me anymore.
I was rustling through my purse to get the exact amount of money for my coffee until I saw a £20 bank note held in front of the cashier. I looked across my shoulder and I saw Carter standing next to me.
"I understand that it sounds like a shock to you."
"You two could have told me."
"Your Mother wanted to surprise you."
"If she has told you anything about me, you would know that I don't like surprises."
We both stood in silence as he waited to get his change back, but I noticed that he was staring at me.
"Your Mother is heading back into town, what are you going to do?"
"Go back home to stay in my room."
"Can I drive you back?"
"No."
"Please."
I stood at the counter as I contemplated about the offer.
"Ok."
Something I've never felt before
I sat in the passenger seat as I looked at the view outside the window. We weren't speaking to each other throughout the whole ride until he parked outside of my home.
"When are you going to University?"
"A few months from now."
"Are you excited?"
"Yeah, it's a new chapter in my life."
He chuckled at me and rubbed my shoulder. I kept looking at the motion of his thumb rubbing against my skin.
"Do you think we could get along better once I've become your Step-Dad? I don't want it to be awkward for you."
"I guess so, you're not that bad…actually you're pretty cool."
"Thanks."
He chuckled at me.
"Well, I'm going to be pretty busy before I leave so…"
"That's understandable."
He leaned over and kissed my cheek while his hand was still on my shoulder. I suddenly flustered and retracted a little.
"I'll see you around."
"See ya."
I opened the door and slammed it gently before walking up to my house. He was still staring as me as I searched for me keys. I felt something strange happening in between my legs, and then I realised, my pants were wet and my clit was tingling.
A very dirty weekend
5 months went by and I was sat back at home in my kitchen, with a pile of papers stacked up on the table. The beginning of my 1st year at university was alright, I've met a few people, but I haven't slept with anyone since I fucked Fran that night. There were a few drunk parties, but I only went as far as giving a blowjob to some guys, nothing more.
I didn't want to get involved with anyone as I know they would only fuck me when they're drunk, just like Fran. I kept thinking about Carter, though. I kept reminiscing the time he drove me back home, but instead of him rubbing my shoulder, I was imagining him rubbing my clit…
To keep myself away from those ramping rabbits, I decided to go back home for one weekend to finish off some coursework. However, I made the stupid mistake in replying to one of Fran's drunk texts, asking if he wants me to 'cum over'.
The last fuck was better than before, though. I was starting to feel horny as he rubbed his hands all over my body. He was kissing and sucking my nipples as he played with my asshole with his finger. I was stroking my clit against his hard cock and I felt my pussy juices drip all over his shaft. However, the good moment came to an end when he climaxed and collapsed…again.
I heard a noise outside my bedroom door, there was a little gap between the door and the frame. When I looked at it quickly, I saw Carter looking running away quickly. Fran turned his head slowly and he couldn't stop slurring his words.
"Who the fuck was that?"
"My Step-Dad."
I was praying that Fran would be too drunk to remember what had happened, and hopefully forget the sex session we had the next morning.
The memory was making it difficult for me to concentrate on my work, and I felt worse when Carter came down to wash some dishes.
"How is your work going?"
"It's fine."
I couldn't look at his face.
"Where is my Mother?"
"She's out with her friends at the moment."
It was typical of her to not let me know her plans. I stopped bothering to ask her, but I wanted to have some kind of conversation with Carter. I watched him as he dried his hands with a towel and sat close to me, they looked big enough to hold my breasts.
"What are you working on?"
"Just some coursework."
"Do you need any help?"
"Do you know anything about psychology?"
"No…but I want to be as much help to you as I can."
Carter began to unbutton his shirt to reveal his impeccable chest…I never thought a lot about his body before. I couldn't help but stare at it like a child staring at her favourite sweet. He caught me staring at him.
"Do you like what you're seeing right now?"
I didn't know what to say.
"Were you watching me and my friend fuck the other day?"
"What would you think if I said yes?"
I couldn't understand why he was acting the way he did, I was trying to figure out why he was flirting with me, or tempting me to do some very, very dirty. Suddenly, my mind just switched off, all of the doubt, the worry, the stress I've had with other people had disappeared.
"I would have wanted you to take me away."
Carter looked a little puzzled at me.
"Where would you have wanted me to take you to?"
"To your bedroom."
I began to rub my calve against his slowly and seductively, and I felt his hand touching my thigh underneath the table. We both started to breath heavily as we stared at each other; I was supposed to be doing my fucking coursework!
"Do you like a little risk in your sex life?"
"Not really, but I like to be with someone who can make me cum."
"Do you now?"
He trailed his hand further up my leg to where my moist pussy was.
"You don't find it weird that I'm your Step-Father?"
"No…I just see you as any other guy."
His fingers were stroking my throbbing clit and I spread my legs out further so he could feel the whole region of my wet cunt.
"I can't hold it in anymore."
"Me neither."
After that reply, Carter swept all of my papers off the table, grabbed me by the waist and threw me onto the table. His hands began to invade my body and slipped under my shirt and trousers to feel my tender nipples and dripping wet hole. I never felt so hot since I first met Fran, when I look at Carter's face it made me wetter. I felt his fingers entering my pussy and he began to rock his hand back and forth.
I was so horny, I wanted him to thrust his fingers hard and fast. I kept trying to gasp for air, but his tongue slipped inside my mouth continuously as he had me leaning close to the edge of the table. All of a sudden, he stopped abruptly, and slid his hand out from my pants and slipped his fingers into my mouth so I could taste my juices.
"Stay still."
I did as he ordered and he tugged me further across the table, to the point where my head was hanging from the table. I unzipped my trousers and flung them across the kitchen floor, as I watched Carter undoing his jeans and pulled out his massive, throbbing cock.
"Let me slide into your mouth."
He whispered to me and I allowed him to slide his shaft down my throat, my pussy was left exposed for him to lean over my body and suck on my sensitive clit. He started to move his hips back and forth and he licked, suck, spit, and devour my pussy.
"You taste so good…I want to eat your pussy out all day."
"I would love that."
"I want to have your juices all over my mouth…I want to spend the whole day licking every area on your pussy."
Carter nuzzled his face further between my legs and shook his face from side to side, as the motion of his tongue continued to flick my clit back and forth. My mouth was filled up by his cock all the way down to his balls. I kept trying to stick my tongue out so I could lick his whole length, and I sucked harder and harder with every thrust he made.
I was getting close, very close.
I was reaching the point where I needed to cum otherwise I would have gone crazy. He licked as hard as he could until I squirted all over his face and the paperwork that was lying on the floor. My screams were muffled by the amount of cum Carter emptied out inside my mouth, it tasted so good I swallowed the whole load.
After a few minutes of catching our breaths, he wiped away my juices from his mouth and sucked on his fingers to have one final taste of my cum.
"Was that good for you?"
I was still lying on the table, but I had enough energy to smile at him. He helped me grab all of my papers and placed in the pile I had them in before. That was a studying session I've never had before.
I went back up to my room and had a look at my phone, I received a message from Fran asking me if I want to go over to his place later on. I knew exactly what I wanted to say.
"No."
He replied quickly.
"Why? Have you found someone better than me?"
I waited for a moment before I sent him my final text message.
"Yes."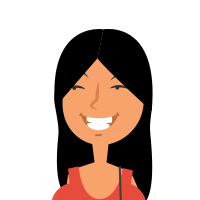 Latest posts by Zoe Jaspers
(see all)