I remember a conversation with a friend. The kind of horny talk in which women speak about their exciting (or not) bed stories. She told me that after 3 years with her boyfriend, he taught her how to jerk him off the way he liked. When she told me this I couldn't stop laughing for a while.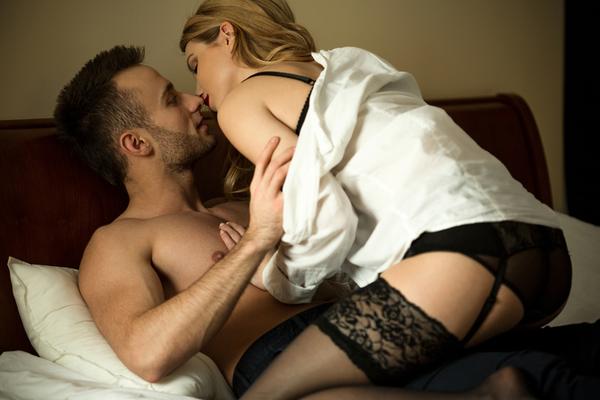 I imagined the situation was like: "Hey, I'm really good with you, but I think there are some points that you could improve". I'm sure that, if I was her, I would have answered him: Why were you waiting all this time to teach me?
In the moment of giving pleasure to a man by hands, most women think that the mechanism is about moving the penis hand up and down. But the truth is there are some small details we shouldn't forget like making the right pressure, the fingers positions or the speed to stimulate men. So, believe it or not, my friend and I learned many things with her boyfriend's lessons about how to jerk off a guy.
Grasp the penis like it was your flaming sword
If you go to a battle and someone gives you the most precious flaming sword, would you take it only by your fingers? Or would you grasp it with your whole hand? For jerking a man off you have to think that he's giving you his special weapon. So use your stronger hand to embrace the penis firmly but delicately at the same time.
Thanks to porn videos, we all have learned that the basic technique consists of moving the hand up and down like there is no tomorrow. Sorry if I disappointed you. The speed is another factor that you should not forget. My recommendation is to start very slow, trying to extend the movement up and down as much as you could. And when you notice that he's becoming more horny you can increase the speed until he comes… or until he asks you for more things.
Creativity will make him crazy
If you think that jerking off a guy is the most boring sex activity, that's because your creativity is unexplored yet. I'm that kind of person who becomes moist when I see people having pleasure, and something that could arouse at the beginning could be tedious after a while.
In that moment is when we have to look for variety. Do you want some ideas? Well, here I go, but use them with moderation because they will take him straight away to a satisfying orgasm. One tip is about trying to toggle between your hand and your mouth for giving him oral sex too. I'm sure that he won't complain at this idea.
Also you can use your other hand for caressing his balls, but this sensitive zone requires a soft treat (they are not the grenades of a battle). Be naughty, lick his balls while you are jerking him off with your hand, this could be amazing for both.
And there are some other tricks like experimenting with different positions, putting lubricant on your hand or letting him jerk you off too at the same time, because some guys become even more horny touching a wet clit, and maybe you could cum together? Finally, there is another tip if you are good at jerking off a guy, start to build biceps in the gym, you will need it and he will notice it too.

Latest posts by Stella McGregor
(see all)