When it comes to sex, there is a place for two, but also for three people. Threesomes are common fantasies for single people and for those who have a partner. In fact, it is general belief that all men want to have this experience at least once in their life, contrary to women. However, numbers don't show this.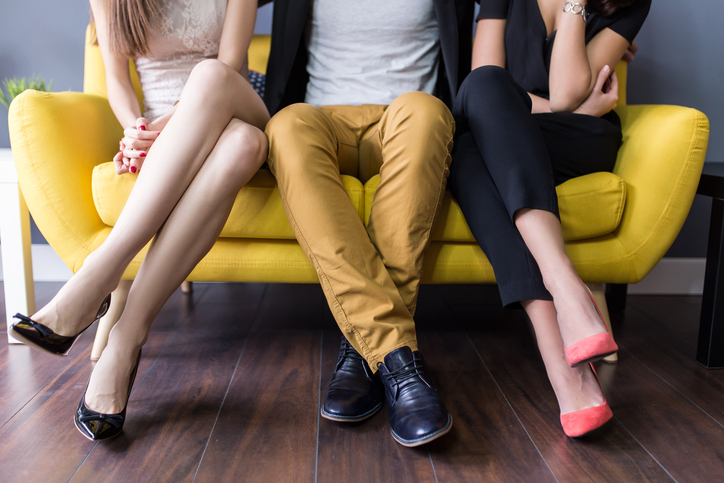 According to a recent study, the enthusiasm about threesomes is slightly similar among men and women. More than two hundred men and women rated their interest in threesomes on a scale from 1 (low interest) to 7 (high interest). Finally, the study showed that men rated 4.3, and woman 3.2.
We can say that not all men want to have a threesome in their life, and not all women refuse this experience. However, the key of threesomes is consent among the people who are going to be involved, and if it is hard to reach an agreement among two people, imagine how hard it might be among three people.
This first problem is solved when booking escorts for threesomes, but you need to know others benefits to make sure that this experience will be unforgettable whether you are single or not.
It's easier to find the escorts you want than looking for 'regular' people
When you are looking for a threesome experience, you are looking for a great sex experience, and this may involve physical requests.
You may already imagine how your threesome experience should be. If you are single, it could be with twin girls or a blonde and a brown hair mature women. And if you have a partner, you may choose an escort who both of you would like. Then, booking escorts is the unique option which allows you to choose.
You only need to go through websites like Escort-Scotland and discover who is available for threesomes in your location. You will see pictures of them, and also you can read reviews about their experiences with other clients. These can give you clues about their performance in threesomes, and you can have a better idea about how your experience is going to be.
Obviously, you can not do this when you look for threesomes with other groups of people, as you may find people without experience in this sexual practice. This links with the next benefit.
Professionals can play better with you instead of others groups of people
Experience is something you need to consider when it comes to your first threesome. Imagining yourself being aroused by two women or two men could be exciting, but in the moment of truth, your nerves may betray you. Escorts are professionals who know what they should do to relax you and make you feel comfortable.
Contrary to escorts, when you look for threesomes with people of others groups, you may find those who get nervous like you do and this could ruin the experience. It is highly recommended to think about this point when partners are looking for the third party.
Moreover, there is another thing which is needed to think about it: sex is the key of threesomes. It is something to keep in mind, as you will want to satisfy your fantasy, and you may not look for something beyond that.
If you are looking for threesomes with your partner, then you have to do it carefully. There are people who do not want to try a ménage à trois, and they might feel uncomfortable if their partner suggests it.
There is another point to think about it. Your partner may say yes to try threesomes, but they are not very open to doing it with strangers. Well, as we say before, there are disadvantages when you look for threesomes with people you already know like friends. Jealousies, closeness or love feelings might appear, and they may put at risk your relationship.
That is why escorts are the best option, as they are professionals who know which lines they should not cross to avoid these feelings. Then, it is better to talk about what both of you expect of threesomes and find the best way to enjoy these experiences. You will see that the escort will ask you about these things before a threesome.
You can agree on the boundaries beforehand
This benefit may be one of the most important as if the threesome involves a couple and a third person, you need to make clear beforehand what is allowed to do and what is not. The Internet is full of stories about couples who start to fight in the middle of the encounter because someone crosses the limit and becomes jealous.
You can agree the boundaries beforehand when you look for a threesome with an escort. In fact, as they are professionals, they will also ask you about your desires and your partner's desires, too. Maybe everything is allowed during the threesome except kissing, as it is an intimate action. Also, it might happen that your partner does not want you go all the way, but other acts like kissing are acceptable.
With escorts you can personalise threesomes in lots of ways, and it is recommended to do it to ensure that it will be an unforgettable experience. Finally, we would like to know what are your preferences for threesomes, do you prefer escorts, friends or random people? Let us know your opinion by voting in the poll below!

Latest posts by Stella McGregor
(see all)