When a man cannot control himself and ejaculates too quickly, premature ejaculation happens. According to many studies, this is not always a big deal. One in five men experience it at some point in their life. However, when this begins to happen frequently and damage your relationships, it becomes an issue that needs to be taken care of.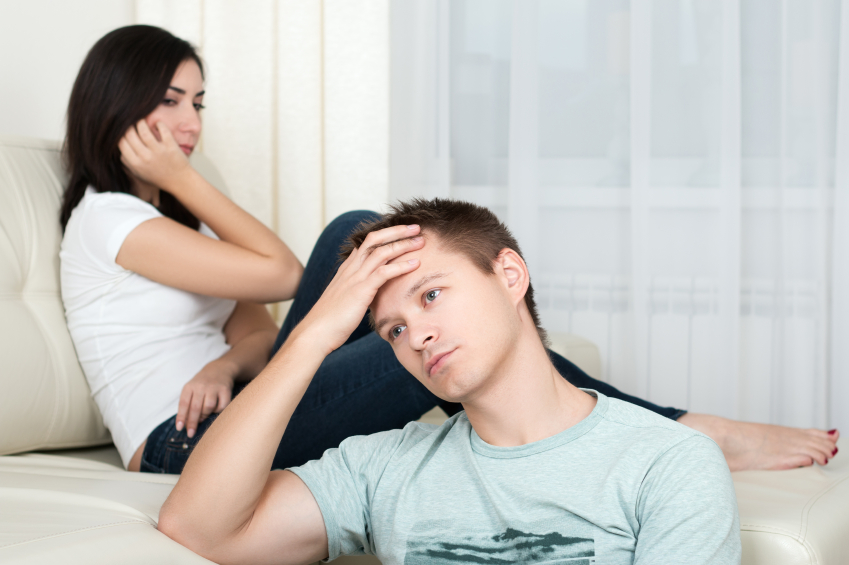 Why does premature ejaculation occur? There are more reasons for this issue and most of them are psychological, like a stressful life or depression. But there are also people who encounter this problem due to health problems. For example people who have spinal cord issues, or their prostate gland inflamed might experience premature ejaculation.
The bad news is that nobody can actually prevent this problem from happening at some point. Yes, you can try to, by living a healthy life, keeping your attitude towards sex positive, as well as trying to avoid anxiety and depression. But it can still happen to you.
The good news is that for most of you this is something temporary! There are also a few methods that can help you stop premature ejaculation!
Deal with Your Anxiety!
If you ask me, most men have ejaculation issues because of their anxiety and the pressure that comes with sex. Yes, sex is different for men because they have to have and maintain an erection and to perform as high as women expect them to. At least that's what they believe!
Well, dear men, most girls don't even think about how big and how hard is your penis, or how long you last. So, think about kissing her passionately, play with her body, make her feel attractive and try not to think about sex… If you don't think about it, you don't have anything to be anxious about, do you?
Condoms With Benzocaine or Analgesic Spray
If you can't kill your anxiety and negative emotions, try something easier: products that help you control your orgasm. It doesn't matter if you use condoms with benzocaine or an analgesic spray, the result should be the same.
The condoms are just like the normal ones, but they have a mild anesthetic in the tip. Don't worry, you will still feel pleasure!
As an alternative to condoms, you can go for analgesic sprays or cream! The problem is that not only they make you a bit numb, but they can make your partner, as well.
Nuns, Dead Puppies, and Your Mother-in-Law
Another way to deal with your ejaculation problem is controlling your thoughts in order to be less excited. This actually works for many men, but you have to be very careful not to think about your mother-in-law for more than 10 seconds if you don't want to lose your erection!
And don't forget to remain on the same page with your partner. I am sure that if she sees you are making horrible faces, she'll know you're not actually there, and her mood will rapidly disappear!
Take Control!
In order to delay ejaculation, you can also try edging, which takes a lot of practice, but once you learn how to do it, you ( as well as your partner) will be very happy.
This practice involves two methods, the squeeze method, and the stop-and-start technique. The first one involves squeezing part of your penis just before having an orgasm. You can do that by yourself, or ask her for a little help. This might also be a good way to get closer to each other. The stop-and-start method is pretty common and it means you have to stop for around 30 seconds during sex, just to stop yourselves from climaxing. You can use this time to switch positions if you don't want her to know…
It's Time for a New Position!
There are many positions which you should avoid and most of them are the active ones because they put too much pressure in the glans.
For example, if you have problems with premature ejaculation, doggy style is a bad idea. Instead, let her ride you or choose the side-by-side position. Both are immensely sexy and they put less pressure on your glans, offering you the chance to keep you from ejaculating longer.
Looking for some hot positions to try? Check out the video below which has some phenomenal suggestions to try.
You Might Find Masturbation Handy!
I am sure you already know this, but a hand job just before meeting your partner might be extremely helpful. If you want to, you can even masturbate twice before. The more the better, as long as you can have an erection after masturbating.
Just don't do it in the bathroom, while she is waiting for you in the bedroom. This bad teenage movies scene is not something you want to be part of!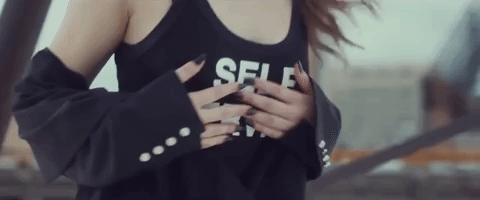 Kegel Exercises Aren't Only for Women
Many people believe that Kegel exercises are only for women who want to tighten their pussies. However, by creating a strong PC muscle you can actually control ejaculation. Where is this muscle? Well, just stop urinating when you go to the bathroom and Boom! there you have your PC muscle!
Once you found it you just have to start exercising, by clenching and releasing it! How does this help? Well, if when you get close to orgasm you contract your PC muscle you can slow things down!
Tantric Techniques
Though many people think about sex as being just a physical experience, it is so much more than that. If you want to fix your ejaculation issues, as well as to get more from your sexual encounters that you used to, try practicing tantric sex!
Besides enjoying an enhanced experience with your partner, when you are close to climaxing, just pull out and contract your PC muscle while lowering your chin and drawing in a deep breath.
If you are not familiar with Tantra practices you might find this useless, but give it a try because it actually worked for many men.
Now, these methods have been tried by other men with premature ejaculation problems, before. However, there is no certainty that all this will work for you! So, try them and see what is good for your problems. But if none of the above works, you might need the opinion of a medical professional.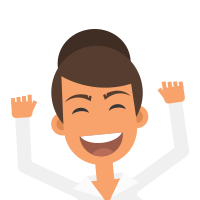 Latest posts by Anna Smith
(see all)