Even if many of you thought the world learned something from the famous Ashley Madison scandal, it seems that everything that happened is no longer remembered. So, the U.K.'s leading dating website for married people announces some interesting futures plans, consisting of a kinky private island, especially bought for married people who want to cheat.
Well, I am pretty sure that there are already many people who cheat without going to a secret sex island, so I guess that the dating website illicitencounters.com buys private islands for people who want to cheat like billionaires.
IllicitEncounters.com is a dating website specially created for married people who want to have affairs. And according to the website's representatives, there are 1,058,922 genuine users in the UK. Shocking? Not really!
Where Is the "Secret Sex Island"?
I am absolutely sure that most of you are dying to know where the secret sex island is, and how to get there. Well, my friends, we are talking about a secret place. So, the only information I can give you about it is that the naughty place is 100 miles from Portsmouth, off the south coast.
If you believe that the IllicitEncounters' users will know the exact locations you are naive. Of course they won't! Those who plan to cheat like there's no tomorrow, are going to be flown onto the island in a helicopter. Yes, they will bang just like Dan Bilzerian!
And to make sure the location of the secret sex island is safe, besides the non-disclosure agreement they sign before they fly, the naughty cheaters will be blindfolded until they get there. Well, I really hope they are not as paranoid as I am and being blindfolded won't give them a panic attack.
What to Expect from a "Secret Sexcape"
The IllicitEncounters spokesperson states that all cheaters need to do is to invent a business trip. The rest is taken care of. Well, there is no doubt that there are many people who can't wait to see what the secret sex Island offers them, but unfortunately, they have to wait a bit longer.
Until then, all we know is that there will be luxurious, sexy apartments, with kinky bedrooms, and magnificent living rooms. Also, the Jacuzzis will be there waiting for all sneaky married people.
In addition, it appears that the unofficial motto of this place is "What happens on the island stays on the island". I might have heard this thing before…but as far as I know, everything that happens in Vegas leaves the Sin City with the travelers.
Is the Secret Sex Island…too Much?
Even though this news made many people feel excited and eager to have the secret sex island experience, you have to relax and think about the Ashley Madison scandal one more time. I am not saying that history repeats itself (though it always does) but isn't this promoted privacy just an illusion? I mean, not only will there be huge bills on the cheaters' names, but people would see each other on that damned island, wouldn't they?
And since we are honest, I can understand people who see escorts even though they are married, but this whole thing is too much hassle, isn't it?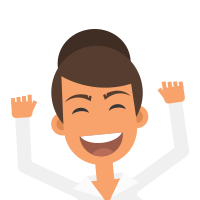 Latest posts by Anna Smith
(see all)