As you probably know, not all women are eager to have anal sex, for different reasons, like pain, discomfort and the "what's the point" reason? Also, some of those who actually agree to anal sex do it just to satisfy their partners, without even thinking about feeling pleasure during the act.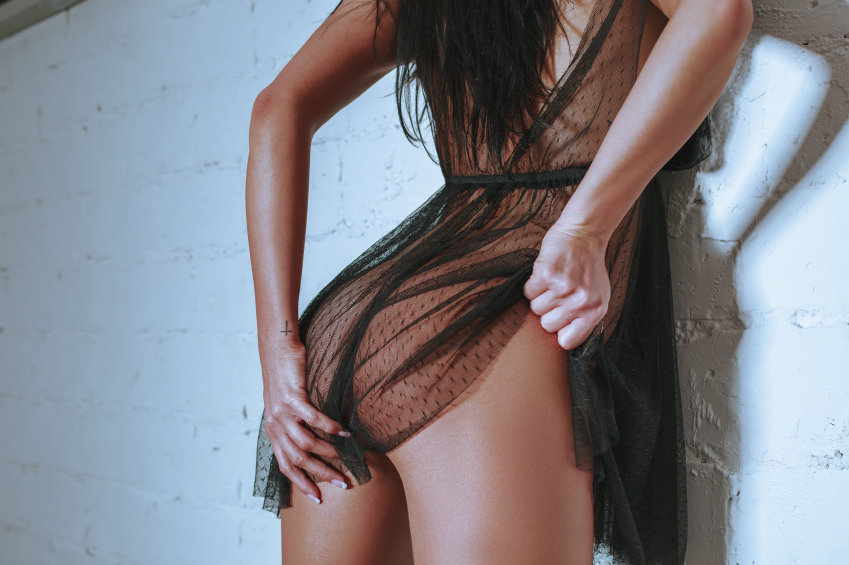 BUT there are also women who love anal sex, saying that it offers them the experience of the ultimate orgasm. Well, if you want to have anal sex with your girl, and you want her to love it, and maybe get that ideal anal orgasm, here are some tips to help you.
You Said What? In the Butt?
When you decide you want to have anal sex, it doesn't mean she wants it, too. That means you can't just try to put it in while having sex in the doggy style, for example. That will only make you the absolute jerk.
What you can do is put it on the table. I am not talking about your penis, or her butt right now. Just discuss the subject. The manner you talk about it depends on the type of relationship you have.
For example, my partner used a couple of jokes as a field tester.
Listen to her words and pay attention to her reaction. If it's a "no", you should take it as a "no". And if it's a " maybe", or a "yes" you're almost there. I'm joking, you're not even close to being there. Anal sex is not just "kiss, kiss, put it in, take it out, orgasm."
Touch, Kiss, Lick, Repeat!
So, if you are not a virgin you probably know that a woman finds it more difficult to get excited than a man. I mean if you see her naked, you can easily get an erection. If she sees you naked, she might only smile. In order to make her in the mood for wild sex, you must take her easy, kiss her, touch her and make her get wet.
Well, if you plan to have anal sex it's the same thing, just a little bit more. Yes, you have to make her more relaxed and hornier. If she is not relaxed your anal sex operation will be a failure.
So, a complete foreplay, as well as "normal" sex before having anal is a good idea, in order to get your girl in the mood for it. Kiss her, touch her body, lick and kiss again. Do whatever it takes to make her as wet as possible!
There's No Such Thing as Too Much Lube
While her pussy might get really wet, her butt needs a little help. So, if you want to have anal sex, you need to make sure you have lube. Even though there are people saying that too much lube takes the pleasure away, that's bullshit.
As mentioned, vaginal stimulation will get her horny, and naturally lubricated, but you still need a lot of lube to make anal sex smooth, and pleasurable for both of you.
Let's say you are in bed with your girl and you took into consideration all the guidelines above: you discussed with her, you started having sex like you usually do but concentrated on her even more than usual, and you also have a tube of lube on your nightstand. What now?
Now, you can ask her if she wants to switch to anal sex, or you can let her know you're intentions and wait for her reaction. Some people like talking while having sex, some like communicating through body language. I find both great, but I would go with body language this time, even though everything can be misinterpreted. But if you know each other well, you'll definitely be on the same page.
In order to make the whole thing gentle, I suggest you to be in the spooning position. Trying anal sex in a doggy style for the first time might bring a lot of pain. That's why you should try to avoid it.
So, after you've smoothly changed positions while continuing your normal sexual habits, you can prepare your entry with a little tender touching. What I mean is take your penis and move it around your girl's anus. Be sensual, and make her feel comfortable and loose. At this point, her reaction is going to be obvious, and judging by it, you can go further.
Your Penis is Not a Train. Her Anus is Not the Tunnel
So, you made her comfy, you got her horny and wet, her reaction just confirmed you're having anal sex tonight. Good job! But don't get too happy yet, since you still have time to ruin everything. How? Well, if you use your penis as a train rushing into her tunnel, your anal sex is destroyed. Instead of doing this, move slowly. Your girl is not a porn star, or…is she? Because if she is, you should have stopped reading this a while ago.
Begin by putting the tip of your penis in, then a bit more until you successfully put it all in. While doing this, don't forget to actually have sex. What I am trying to say is that, even though most of your brain will be concentrated on the "penis-anus" thing, you should also use your hands and lips. Stimulating her clit, boobs, and the whole body will make her stay comfortable.
And that's it! You're having anal sex now! Just remember to be careful with your moves.
Any rapid-fire movement can cause pain, so be gentle!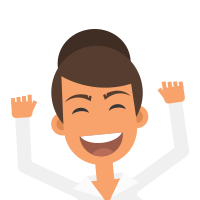 Latest posts by Anna Smith
(see all)