Probably the most fantasized sexual act for men is that of a threesome and if you disagree, I am very open to a discussion. That's why we have the comment box below. However, most of you will agree with the fact that there is nothing a man can want more than two sexy ladies offering and asking for pleasure.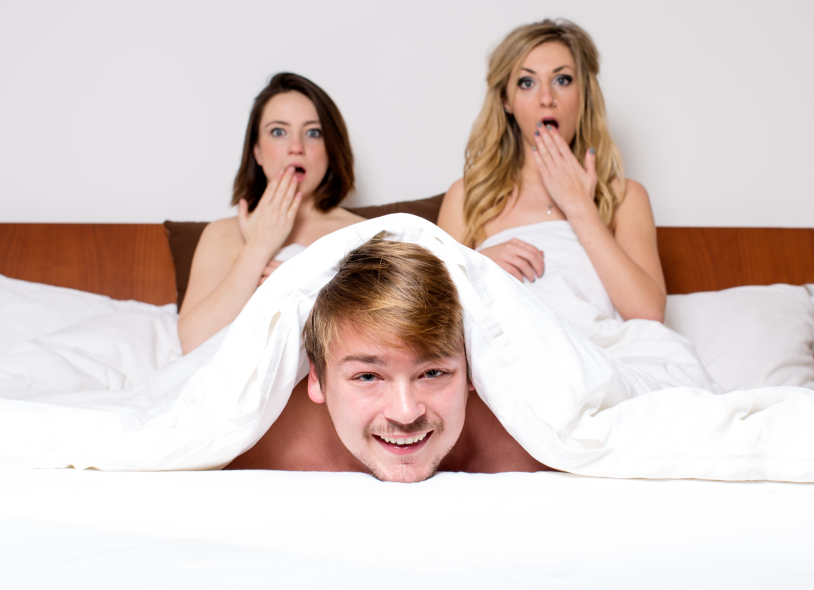 Though more men are into this" sexy tricycle", it doesn't mean that the ladies are not eager to experience a hot menage a trois whether we are talking about FFM or MMF.
The only issue is that, when it comes to being in a relationship, things can be a little more difficult, even when you are open to bringing something spicy to the bedroom.
Now, if you are a man you might not understand your lady's jealousy since the "other woman" is only for fun. But what if the third person is a male? Imagine a hot, sexy stud pleasing your wife or your girlfriend right in front of you!
Of course, at the same time, your lady might be confident enough and not let a kinky play affect her whole life, but is this worth the risk? Wouldn't it be better to play safe than to be sorry?
Now, nobody is saying that you should live your whole life without trying your fantasies. But instead of convincing your lady to be part of something she doesn't want to try, why not have fun with two sexy escorts?
Some Women Change Their Minds as Often as They Change Their Shoes
I am a woman and sometimes I don't like it when men accuse me of changing my mind more often than the weather changes. But there are moments when I agree to things, and then after I think more about them I change my mind.
In the case of a threesome, your lady might agree and even be excited about bringing something exciting the bedroom. However, after a while, she might start thinking about the implications, and then totally change her answer.
You cannot blame anybody for changing their minds, do you? But you can avoid this! When it comes to escorts, this cannot happen. Since this is a service they offer, there is no way they can change their minds!
If It Makes You Happy It Doesn't Have to Make Her Happy, Too!
Now, though there are many women who agree with a threesome and then change their minds, there are also ladies who might say "yes" to this kinky game just out of love and fear of not losing their man.
I know this might seem surreal, but I know women who did things out of fear and accepting another lady in their bedroom was one of them. Though they believed this would keep their man close and their relationship alive, it did exactly the opposite.
Since it was not something that made them happy, after the sexy escape, their behavior was completely different. This slowly led to ending their relationships.
So, convincing your companion that she also wants a threesome though the signs clearly show you she doesn't, is practically the end of your relationship.
Something Old, Something New
Are you interested in bringing something new to your relationship? A threesome is a great idea. as long as it is both people's idea. But this is not the only new, interesting game you can add to our sex life, is it?
As mentioned in the beginning, there are people who cannot forget all about their feelings and they begin being jealous at the third person who is in bed with them.
In order to avoid something like that, you might want to choose another kinky game for you and your partner, and try the threesome with two sexy escorts. This way, you get to live your fantasy without hurting anybody's feelings.
The Safer, the Better!
Now, when you choose to have a threesome with two high-class escorts, the risk of getting an STD are lower than when you bring a third person in bed with you and your partner. As you know, respectable escorts are very careful with their health and this means you are safe, as well.
You might say that in both cases you use condoms, but there are STD's that condoms cannot prevent. So, you better be careful with who you sleep with because there is a higher chance for the girl next door to carry an STD than it is for a classy escort who takes good care of herself!
What You See Is What You Get!
As mentioned before, women change their mind about things like threesomes…unless this is their job. So, though your partner does not quit offering this gift to you, she might decide not to engage in all the activities you talked about.
Maybe she agreed on watching you penetrate the third person but in that moment, she just can't do it. And to be honest, you cannot blame her. How was she supposed to know what feelings this act would give her?
But when it comes to escorts, you get exactly what you wanted!
How to Find Your Sexy Escorts for a Threesome
As you can see there are many reasons why a threesome with two sexy escorts is a better choice than bringing a third person in your bedroom.
Now, nobody says that you shouldn't express your desires, but if your companion seems to be reluctant, don't try to convince her. As I said, she might change her mind or she might go with it just for your happiness. And this is something you don't want her to do unless you plan to ruin your relationship.
So, instead, check out the sexy profiles of the duo escorts in Scotland and choose the ones you want to see! Before you make a final decision and you call the hot ladies, don't forget to catch a glimpse of the services they provide and of the reviews given by their former clients. All this info is available on the naughty escorts' profile so make sure you have a look!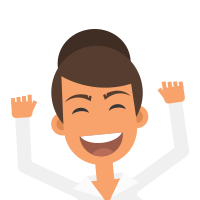 Latest posts by Anna Smith
(see all)