Most of us are active in at least some way. Gym memberships are relatively cheap now, giving us access to all kinds of equipment. There are plenty of classes on at the local gyms so that we can get in shape or simply improve our physical health. However, sometimes we worry that our workout could be ruining out sex lives.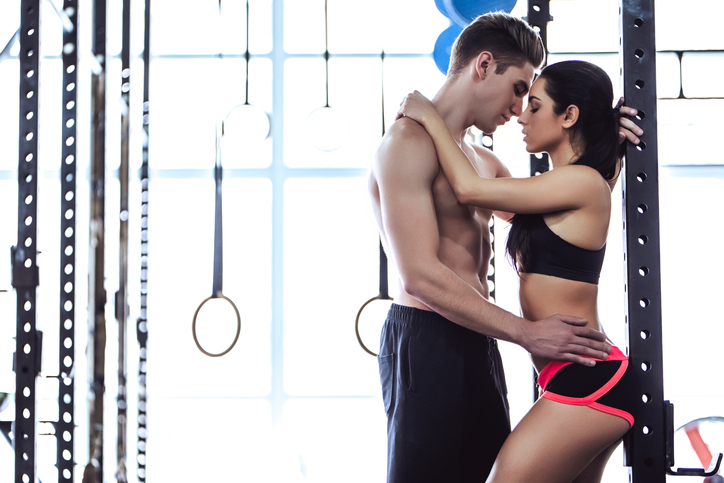 You'll have heard professional athletes and competitors proudly state that they don't have sex before an event. They prefer to abstain, believing that it will help their performance. So does sex help or hinder your workout?
The theory behind it
This isn't a new trend. For many years, people have been saying that, if you really want results, you need to avoid having sex before you hit the gym or take part in an event. This was particularly prevalent for anyone in a competitive fighting sport, such as boxing or wrestling. They believed that the frustration from not having sex would channel into into the performance and make them better.
If you've seen the Rocky films then you'll probably remember the moment when he is told to "lay off that pet shop dame". The reasoning is that she'll make his legs weak, so he won't stand for long. Therefore the match would be over very quickly. So for those serious about their workout, they might be tempted to hold off sex.
There's also the theory that sex after exercise can ruin all of the hard work you've just done. You'll overwork your muscles and potentially cause yourself harm. So effectively we're expected to just wait to have sex until we aren't planning to hit the gym.
Sex before exercise
Thankfully there have been plenty of sex studies to see whether or not we should be jumping between the sheets before we hit the gym. Personally, I'm a big fan of it, but is it the wisest move to make?
Turns out that it definitely isn't the worst. A recent study, published in the Journal of Sexual Medicine, discovered that there weren't really any differences whether the participants had sex the night before their performances were tested.
"Our data would suggest that sex does not impair muscle force when performed within 12 hours of a gym workout", one of the researchers stated. However, this doesn't confirm that sex is good for you… just that it isn't bad. That's something, right?
Sex after your workout
If you are anything like me, then there will be times you don't want sex after your workout. I regularly go to boot camp, which is an hour every week of intense exercise. I show up, swear at my personal trainer for putting me through it, and then say "see you again next week!" on my way out. My body aches, I suffer the next day, but I feel good.
However, there are also times when I really want sex. This is because exercise sends your sex drive through the roof. You'll find that you want it because your blood is racing, and you are more sexually responsive.
You know that high you get after exercise? Well, you can extend it with sex. Endorphins and dopamine are just some of the hormones released during your workout. They are also released during sex. You can effectively make that amazing post-workout feeling last longer simply by having sex. It can also help to stop your muscles aching so much as you will be keeping them active.
Sex is a winner for your workout!
Okay, so there are going to be times when you really don't want to fuck. Maybe you only have the energy to exercise or have sex, or maybe you've had a rough day and really aren't feeling up to it. It happens.
The big takeaway from this is that sex is actually good for your workout. There have been times when I've really not been feeling it but done it anyway, only to feel amazing afterwards. My body doesn't ache the same and the same "I did it!" feeling after exercise is there, but in a totally different way.
Do you try to keep your workouts and your sex life separate, or do you simply have sex whenever you want? Let us know in the comments. Latest posts by Lara Mills
(see all)