Ah, oil. Just saying the word makes you think about all of the different things that you can do with it. You can cook your stir fry vegetables with it, you can rub it on your skin to get rid of stretch marks, you can even use it for anal sex; the possibilities are endless!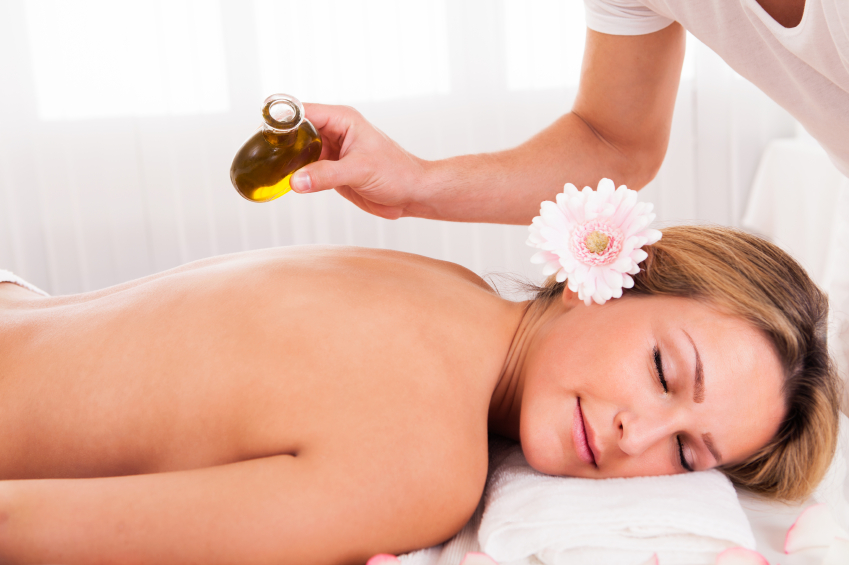 I remember one time when I was riding a guy on the sofa; I could tell that he was enjoying the cowgirl position from observing how his sex face scrunched up like a Kleenex tissue. We've had some lube right next to us in case I got a bit dry during the sex session; he liked fucking me very fast. When I thought that he was feeling some friction, he picked up the Durex lube bottle and started to squirt a lot of the cool fluid onto my tits and started to play with them with his hands.
At that point, I was thinking: 'What the fuck?'
Until I realized that he was a big fan of transparent, glistening substance called oil; because he asked me later on if I've had any Johnson's baby oil. After about a couple of weeks of pondering about the question, I've started to investigate a little bit into this matter and see what the kink is behind that oh-so-lovely-lube!
You don't have to use oil just for massages!
You would normally use oil during a lovely nuru massage before you'd receive the happy ending that you've wanted to have. As well as the fluid makes your skin feel as smooth as silk, it can be a great thing for you to use when you want your companion's body to glide over yours.
However, is there more about oil than just what you can do with it? Is it the way that it can give a lady a certain look? After all, what guy wouldn't enjoy gazing at a girl's pussy that has been drenched in her own juices? Could the sight of a woman dripping oil all over her body make a guy's manhood hard within a few seconds?
I have seen enough porn videos in my lifetime where a girl would sit in a small paddling pool and pour copious amounts of oil onto herself; with a high amount of it dripping onto her tits. I'm sure there are many people who have an extreme fetish for oil, but that doesn't mean that if you don't love oil then you don't like it.
Getting primal with our senses!
Another theory as to why guys would enjoy using oil a lot in the bedroom is by the way it smells. I may sound like I'm talking in a biology class, but it's interesting to know!
Two people would not only be attracted to each other by the way that they'd look but the way that we'd smell. There are a bunch of molecules in our system where they influence the outlook of our immune system and the smell of our body odour.
However, our body odour isn't exactly the most pleasant thing to smell from a person; that's why you have so many perfume adverts where a woman would be rising from the sea and rub sand all over her tits just to turn the viewer on…in some way…
There must be something about the scent of oil, disregarding what type of body oil it is, that makes a man horny enough to ravage a woman vigorously. Wouldn't you get turned on by the stance of a woman who smells like she has been dipped into the fountain of sexual desire? I know that I would.
Who says that you can't have your oil and eat it?
Going back to the sense of touch, I had to think about all the different kinds of positions and sex acts that you can do when you're covered in oil. Imagine a girl with breasts that are big enough for you to perform a tit wank with, wouldn't you take the opportunity to use the oil? I think it would be great to use as a form of foreplay.
For example, if you and your sexy companion are touching and feeling each other while you two are standing up, you can rub some oil between her inner thighs and rub your cock against them; without having to feel any friction. So, we've established how the thick fluid looks, smells and feels on a woman, but I haven't mentioned how it would taste on a woman. You've heard me right, folks.
I can't really go into what pouring oil on a woman sounds like, because you can't really hear oil dripping onto a lady like you would with water…obviously.
As you already know, you can't eat oil; at least, I hope you already know that. However, there are people who have created their own edible oil that you can use in the bedroom. The ingredients mainly consist of glycerine, honey, vanilla extract and another flavor of your choice. Whatever you do, don't use cinnamon…
Anyway, there are many men who can't keep their lips and tongues away from a lady's body. Some guys love the taste of another girl's sweat, but there are other guys who would prefer to savour something that tastes more sweet than salty. If you're a bit puzzled as to how a guy could get his cock as hard a rock by the taste of lube, it's not really that hard of a conundrum to solve.
Most of the edible oils you'd make or buy would contain an ingredient that would also be a form of aphrodisiac. Almond, chocolate, strawberries; you name it! Furthermore, what better place to taste the flavoured oil when it'd be trickling down your lover's pussy?
Do you have any thoughts about this article that you would like to share with Escort Scotland today? Make sure that you post them in the comments section below or on the community forum now!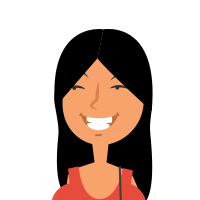 Latest posts by Zoe Jaspers
(see all)