No vibrator will ever replace a real person, but there are some very interesting toys that, once in a while, can make "bed time stories" hotter and more interesting. Also, using the vibrating toy can help many women to reach orgasm, even though they usually have trouble with climaxing.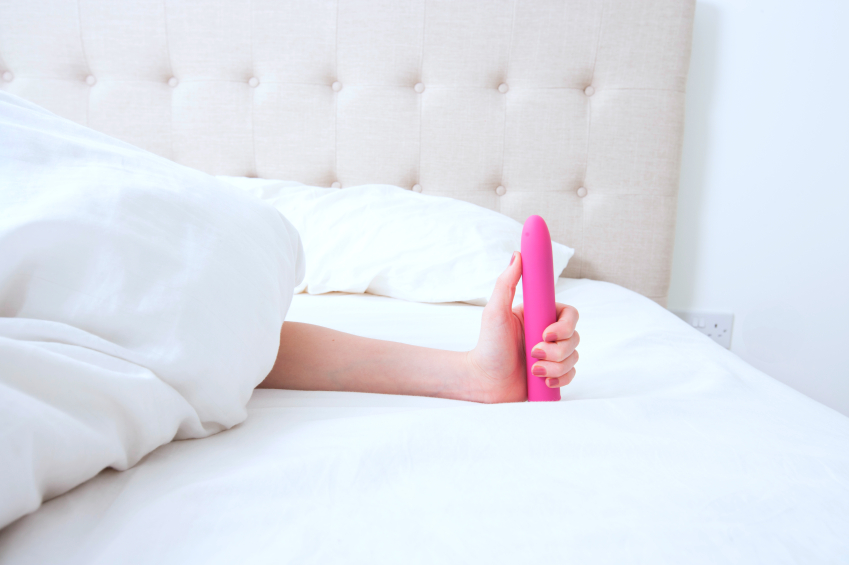 So, don't be shy and go get a dildo, put it beside your bed, right next to that strawberry lube you like using. This way, you can easily grab it whenever you feel lonely and you want to offer yourself some pleasure. But keep in mind that the vibrators aren't useful only when women are by themselves. No, no!
Ladies and gentleman, the kinky toys can offer both of you pleasure and they can definitely spice up your sex life. This is why it's time to learn more about how to use a vibrator!
The Vibrator – From Female Hysteria to the Kinky Toys
Have you ever heard of Female Hysteria? Well, this was the reason why vibrators were created! It was a "disease" that needed to be treated and a dildo was improving women's condition. It still does, right? The only difference is that female hysteria is just being horny or stressed up and it's no different than "men hysteria".
Though the reason for its "birth" was completely wrong, we have to be thankful for having a dildo today. I am sure we could manage to offer ourselves pleasure without toys, but it's nice when you have something that helps, isn't it? We could manage without a vacuum cleaner, but life is easier and the house cleaner with one, right?
Before continuing, we have to admit that not all women will like using a vibrator, but every single lady should try it, at least once.
As already mentioned, besides using the toy for masturbating on a lonely night, it definitely adds a lot of kinkiness to a relationship, so miladies, choose your favourite toy, bring it in the bedroom and let a man please you with its vibe…
What Gives You Good Vibes?
We are all different and that means we enjoy different things and we definitely like different types of dildos. Why do you think there are so many types out there? You can choose a cute pink one or a huge black vibrator, you can buy a double-headed or a realistic one. Just visit a sex shop and choose whatever you want to use.
In case you are a newbie, you might want to begin with an egg vibrator that has a soft covering. Not only does it come at a very good price, but it is also versatile and powerful.
Though with so many types, forms and colours choosing a toy might seem like a difficult thing to do, it's not. Anyway, if you enjoy playing with it you can buy other types and even make a collection of kinky toys. Now, let's get to the hot part and learn how to take advantage of the vibrations.
Shaking Her World
So the dildo is not only useful when a lady wants to offer herself some pleasure. Then, dear men, why not grab that pink toy and satisfy your woman with it? You have to admit that you kind of like using it on her body, don't you?
Now, start with playing with the vibrator during your foreplay. How? Well, this depends on what you guys like doing. For example, you can use it when you are spooning, and you play with her body. Instead of using your hands, take the dildo and slowly touch her body with it, moving towards her pussy. Then, put it on her clit and don't stop soon…
You can also place yourself between her legs and offer her a bit of pleasure, using her own toy. You can add a bit of vibe to your oral sex performance, as well. Just put it inside, trying to be as close to her G-spot as possible. While stimulating her pussy with the toy, use your tongue on her clit! Yes, that will be as awesome as it sounds!
Dear Women, Share the Vibe!
Now, girls, it's your time to give your man some kinky pleasure! After doing those arousing vibration schemes, he deserves everything, doesn't he?
Let's start with pleasuring yourselves for them. What? We all know men are visual creatures. So, make sure the lights are dim when you place yourself in a sexy position, with your legs open and ready to masturbate. You can start with using your hands to touch your pussy before bringing the vibrator into the game.
But that's not all you can do with your magic toy. You can also use it to play with his penis. Yes, the vibration will stimulate him in an amazing manner so move it up on one side and down the other, slowly and while playing with your tongue around his intimate area…
Now if you thought he is the only one who can use the vibrator when going down on you, you are not only wrong but also selfish. You better get ready for offering your gentleman a shivering blowjob. Just hold the vibrator against your cheek as you suck his penis…Yes, girl rock his world and make him tremble!
A Different Kind of Threesome
As you can see a vibrator can really add something new to your foreplay…But that is not all you can use it for! The caring gentleman can stimulate his lady's clit or the independent woman can do that for herself while her partner takes care of her pussy!
Let me give you an example of how to use a vibrator during sex. Let's say you are lying on your back while your sexy lady is on top of you facing the ceiling. Yes, that sex position is hot, not only because of the way your penis slides in, but also because you can play with her whole body. Now, instead of using your hands on her, use the vibrator…touching her… from her breasts to her clitoris.
Last, but not least, dear men the dildo can be a fantastic way to introduce anal sex or double penetration. I bet you are on a sex shop website looking for a vibrator right now, aren't you? Well, do it and let's see how it goes for you!
But these are just some ideas of how you can play with the kinky toy in your bedroom. As I said from the beginning, everybody is different and you all have your likes and dislikes. So, while you can follow these pieces of advice, you can also experiment and find your own ways of using the positive vibe of your dildo.
And don't forget that we are always happy to hear from you. So, if you have any stories or ideas related to how to use a vibrator, please use the box below or our escort forum and share them with us!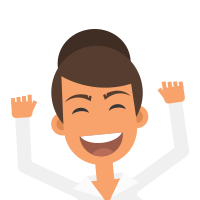 Latest posts by Anna Smith
(see all)