Some people are happy with always having sex in their comfy beds, but others can't wait to cover every corner of their house. What do you prefer? I'm part of the second category and after I finished with the tables, desks, kitchen and even balcony I decided to upgrade to water sex. I had to go to work, so my water sex had to be in my own bathroom, not in the Mediterranean Sea.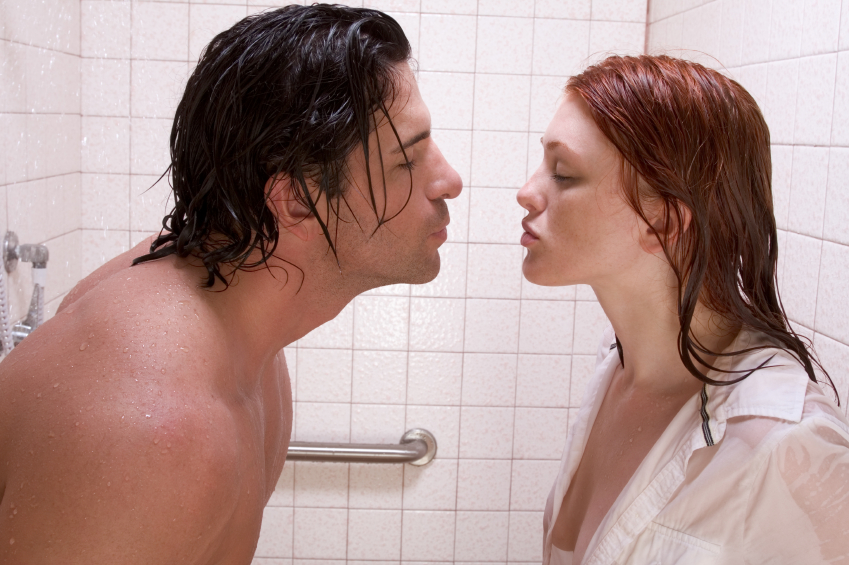 I thought it would be a very erotic experience, giving me access to my partner's whole wet and soapy body, though I was quite afraid of failure. Why? Well, some things sound better than they really are and I was afraid this would be one one of them. My experience with trying everything you see in the movies taught me one thing: Some fantasies should remain fantasies!
However, I tried it and I liked it! In the end, I got to experience an extremely satisfying showering a deux and that's why, besides repeating it, I think sharing some tips with people who have similar interests is a good idea. So, are you ready to get wet and kinky? Here is how to make shower sex one of the most exciting erotic experience.
Get Ready…to Get "Dirty"
Spontaneity is great, but sometimes, in order to have a relaxing, and simultaneous thrilling moment, we need a stimulating atmosphere, don't we? So, I advise you to prep your bathroom for some hot, steamy sex!
Should I even mention cleaning the bathroom and yourself? The only thing that has to be dirty is the sex. And, unless both of you find it strange, shave wherever you need to shave before the kinky rendezvous.
Besides that, make sure you put razors and everything you don't need away. Accidents can happen, and it is better to be safe than sorry!
OK, don't throw everything away. You still need a refreshing shower gel, shampoo and maybe a soft sponge or washcloth…You also need an anti-slip shower mat. As I said, accidents should be prevented… there's nothing sexy about a broken hip!
What else? Maybe some lighted scented candles and soft music? Of course, these are not mandatory, but they definitely worked for me so, why not try them?
Another thing you should keep in mind is the shower temperature, especially since the perfect temperature might be different for each of you. So keep it hot…but not too hot.
Also, if you don't want one of you to be freezing while the other is squirting water out of his nose, turn on the shower before getting in. I turned it on to a hot temperature before starting my foreplay (in the bedroom) and closed the door to steam up the bathroom. When we went in, the temperature was perfect and the bathroom looked like in a porn movie!
It's Time to Have Some Wet & Nasty Sex
Now, as I said I lighted the fire in the bedroom with some sensual games, and after we got naked, I took my partner by the hand and we both went into the steamy bathroom. I suggest the same scenario. Of course, you can be in the kitchen or wherever you like playing with each other. Just start outside the bathroom. It makes everything more intriguing…
Once you get in the shower, you better not jump on each other like animals! Take it slow, relax! Play with your partner, use the soap and shampoo, massage your bodies and relax in each other's arms. You have to take advantage of the fact that you can reach every piece of your bodies now!
Sexy touches, hot kisses and your soapy bodies will make the experience more erotic than jumping into the shower directly in the doggy-style position. Been there, done that! NOT SEXY! So, take it easy and enjoy!
So, how about pleasuring each other with some kinky shower oral sex? Take turns in getting to your knees and believe me, it's better than in the bed. The view is amazing from both up and down positions, and the pleasure is absolutely enhanced.
Let me put it this way: close your eyes and imagine the steamy bathroom, dim light ( I hope you remembered the candles), soft music and your partner giving you oral sex while you're both hot and wet….I told you!
Don't Forget to Lube Up!
I usually don't use it, but when having sex in the shower EVERYBODY NEEDS LUBE. You can try without, but it's not recommended since it can be a pain in the…whatever part you're using. Why? Well, water can dry out all women's pussy making the penetration difficult and, as I said painful.
So, if you want to have an exhilarating experience, just lube it up! Keep the lube somewhere where you can reach it without getting out of the shower. That will be even worse than not having lube at all. At least, without lube you can continue with oral sex…but once you got out of the shower…you can say good-bye to the sexiness of the moment. Again, did that also and it's not even funny!
Keep Calm and Don't Stop Until You're Both Shaking!
Now, you are ready to have some sex, right? But how? There are no best positions since everybody likes different things, but there are some positions known for being comfortable in the shower. I tested them and I can confirm. I also tested some others (Unlike the getting out of the shower, these moments turned out to be quite funny), but I'll keep that info for a future " how not to…" discussion.
The best position for everybody to start with is facing each other, with her leg around his hip. It's not hard and it is not only hot as hell, but also romantic, giving you the chance to look into your partner's eyes while having sex.
At some point, the girl should lift her other leg and wrap them both around his waist while he is pushing her against the wall. This position is very sexy anywhere, but it is absolutely amazing in the shower. It used to be my favourite until I tried the standing doggy.
Just like when doing the doggy-style, it's time for the lady to face the wall, bending while the man holds her hips with one hand and play with her body with the other. This is my favourite position because I find it easier, so it gives me the chance to relax and enjoy the shower sex even more. But it depends on you which position enhances your whole experience, so you better try them all!
Release Your Kinkiness!
Depending on your idea of hot sex, you can bring new things to the shower sex every time you do it. Once, I released my own kinkiness and brought spanking into the game. My partner loved it, and it was a huge turn on!
Imagine this: a hot wet ass (modesty is not one of my qualities), the sound of the slap and hot water everywhere! Yes, you have to try it!
And…how about the shower handcuffs? I have some fantastic ones which support my weight (tried making my partner try them, but he prefers seeing me hanging) keeping me from sliding down the wet wall. That was intensely arousing!
So, fix some handcuffs on your bathroom wall, and get kinky! A little bit of light bondage is always welcomed in every bedroom. Why not bring it to the bathroom, as well?
Well, that's how I sex up my showers! As I said, I was afraid that my seductive shower fantasies would be killed by reality, but it turned out to be a fun and arousing way to get closer to my partner and please each other.
Yes, I had some epic fails on the way, but that's how I became a pro at wet steamy showering a deux, and put together this guide. Hopefully, some of you will nail it from the beginning. So, are you ready for making that shower hot as hell?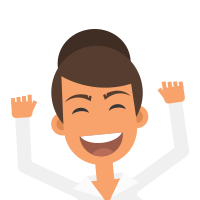 Latest posts by Anna Smith
(see all)