Pretty much every single March we hear all of the fantastic things that people are doing to celebrate the achievements of women and to take part in International Women's Day. We hear that women have been fighting long and hard for equal rights, and having a day to celebrate that gives us a chance to realise how far we've come. Of course, there always some who then say "well, what about International Men's Day? Why isn't there a day for men to celebrate their achievements?"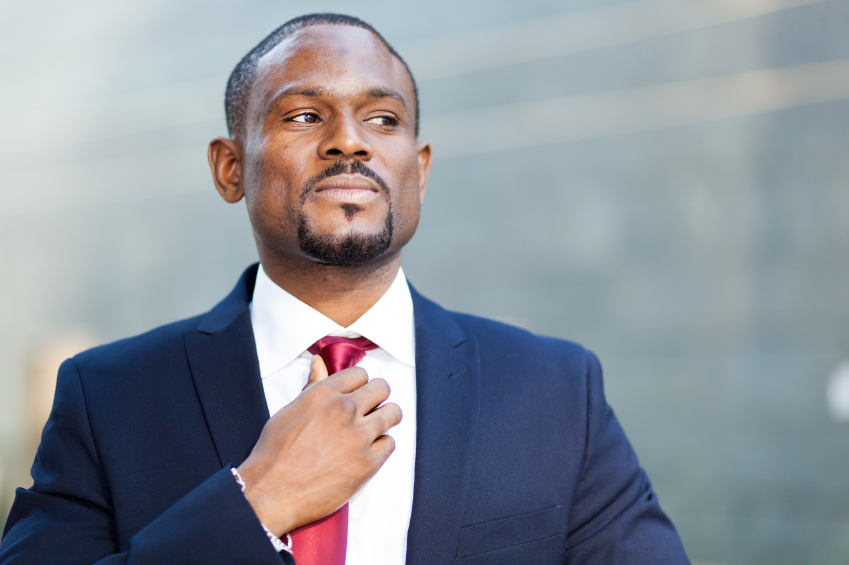 The people shouting this from the rooftops often haven't done their research. The 19th of November has been celebrated as International Men's Day since 1992, with over 70 countries taking part in the festivities, as a quick search on Google will tell you. It hasn't been around as long as International Women's Day, which first began in 1909, but it still gives people around the world the chance to celebrate all of the great things that men have done… and yet, most people don't know the day exists because, according to some, "every day is International Men's Day". We take a look at whether that is really true.
What is International Men's Day?
Ever since International Women's Day sparked in popularity, there have been calls for the equivalent for men. If women are able to celebrate their achievements and successes in life, why can't men? The problem was that many felt that every single day was already International Men's Day, as men simply don't face the same problems as women, do they?
No, they don't… but they do still have problems that they face. So, Professor Thomas Oaster first inaugurated the day, which was originally in February but changed to November, back in 1992 to help raise awareness of the issues that men face.
Looking at the website, we are told that the day "include[s] a focus on men's and boy's health, improving gender relations, promoting gender equality, and highlighting positive male role models". These objectives are very similar to those for International Women's Day, suggesting that maybe we aren't too different after all.
And yet, there are still plenty of people out there wondering why men get their own day to celebrate, or they simply aren't aware that the day actually exists. It doesn't appear that much in media, and it is often glossed over when it comes around. They feel it is unfair that men can celebrate their achievements in this way.
Men and women are not equal
The problem is that men and women are not equal. Usually when this statement is brought up, it is by those who feel that the problems are only really faced by women. Women are the ones who have to fight to get the same pay as men, and women are the ones who are still often looked down on for being "weak" or "girly".
Honestly, as a woman I have encountered these problems before. When trying to buy a new laptop, the man in the shop asked if I was looking for "a pretty pink one". He at least had the courtesy to go bright red when I reeled off the list of specifications I was after in my new laptop, none of which involved the colour, and the rest of the staff in the store were very apologetic to me.
But men also face issues. We often seem to forget this, seeing men as the rulers of the world, but while women are fighting to no longer be seen as weak victims, or simply to be seen as strong, men are actually fighting to say that they can be victims, and that being born with a penis doesn't mean you can't show any of the traditionally feminine traits.
Look at things like rape and domestic violence. Traditionally we see the victims as women… but there are plenty of men out there who have been victims of these horrendous crimes. We simply don't hear about them as much because it isn't masculine, and any man who falls victim to these crimes are simply "weak". Similarly, when it comes to battles for custody of children, women tend to win, with men having to fight and fight to be allowed access simply because of their gender.
Why it isn't celebrated
So, why isn't International Men's Day celebrated more openly? November has become the "Movember" month, or "no shave November", where men grow moustaches and bears to raise awareness of the different health issues that men can face… so why not celebrate this day as openly?
For some, it comes back to the fact that they feel that every single day is International Men's Day. They feel as though men can open up and talk about their issues at any given time, simply because of the sheer numbers of men in high positions of society.
However, it also comes down to the fact that we don't quite realise that men suffer injustices in society just as women do. We are perfectly happy to start seeing women as strong, trying to get away from the stereotype of weakness that follows them around, but for men to be seen as victims and "feminine"? Society just doesn't seem ready to accept that.
Time for change?
Maybe it is time for change. Maybe it is the perfect year for all of us to come together and say "you know what, men face issues too, and we're going to highlight them"… but given the reaction online to International Men's Day that just doesn't seem likely to happen.
It's sad to think that men won't get their day, but do you agree that men need a day to highlight the issues? Are men really able to open up about the things that are important to them so easily that they don't need a day, or is International Men's Day the perfect platform to address the big issues?
You can let us know how you feel about this controversial topic by visiting the Escort Scotland forum and joining in the discussion there, or you can leave a comment in the box below. Will you be celebrating International Men's Day on Thursday the 19th of November this year, or will you be doing something else? Latest posts by Lara Mills
(see all)