The two-way street of sex comes with the exciting opportunity to give and get at the same time, and once you've arrived at that sexy juncture, you are officially onto Route 69. Despite its popularity, 69ing can be awkward. This sex position may be difficult for those who've experienced trouble when asked, 'Can you pat your head and rub your stomach at the same time?'. Thankfully, there are tricks to the trade of dual stimulation and there's no better way to polish your sexy skill set than to read up on them. So read on, embrace your lover's sexy bits, and practice, practice, practice.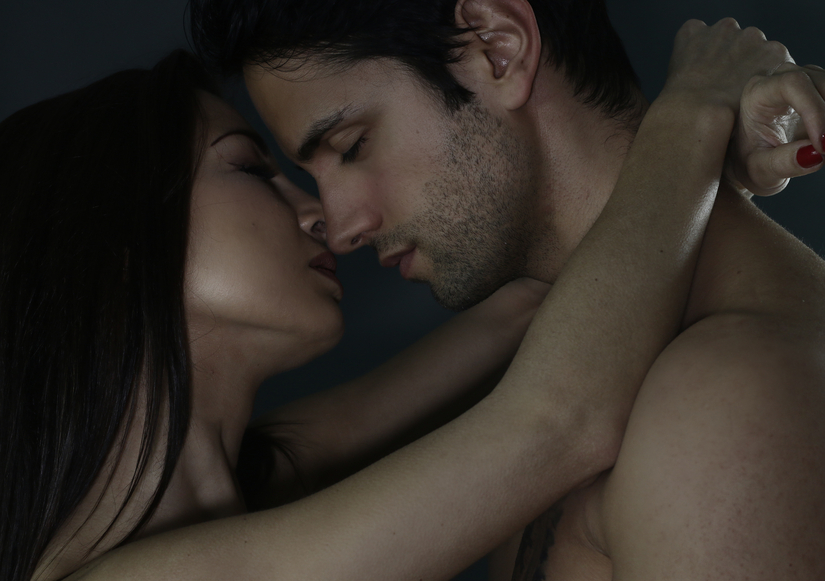 69, like most sexual moves involves a 'top' and a 'bottom.' If you're claustrophobic, you may want to consider rocking 'top bunk' if the fear of being smothered keeps you up at night. Yet some kinksters find themselves just too distracted by dual stimulation. They'd rather treat their partner like a queen. If that's the case for you, so be it, yet don't discount the allure and delicacy of 69 as an appetizer. Because the act of mutual stimulation in itself keeps those vital sexy bits lubricated just right, paving the road onto your next kinky pose.
With all the challenges that 69 brings to the table, it's still worth the time involved especially since both of your eyes are directly on each other's tasty prize. Coming together in perfect oral harmony is the name of the game, so read these herein three tips to heighten your journey on Route 69.
1. Shower
This should be a mandatory for pretty much any and all sexual activity, and it's the first rule when it comes to 69. If you want the best possible experience for all parties involved, do yourself the justice of rinsing thy sexy self before you two begin. Or take a shower together because the shower is a great to initiate foreplay after which, you'll both enjoy 69 better at your freshest.
2. Pick your position
There are multiple ways to 69, if and when you keep calm and stay kinky! Whoever wants more control with how much pressure they receive should definitely rock top bunk. Straddle your lover's chest, facing their nether regions, then lean forward so that you both have easy access to each other's sexy bits. For the partner who takes bottom bunk, they deserve a pillow for their neck!
3. Be a giver
Although this position entails giving and receiving, the fact is, you should always strive to give more than you receive. Learn more about this fantastic position from this great video demonstration that has a beautiful woman breaking down this most intriguing sexual position, Position 69.
4. Use those hands
During mutual stimulation, it's easy to get distracted, and lost within the moment. Do enjoy the splendour, but maintain your focus on your partner and their pleasure too. Dude can ensure her enjoyment by keeping his hands busy, and genuinely manipulating her sexy bits with sincere interest. If she's up for added stimulation, dude can put two fingers in the pink and one in the stink!
5. Change your approach, try 69ing side-by-side
If you lie facing each other, with your mouths on each other's genitals, it's perfect! If you splay you legs, your partner can rest their head on your thigh. It's almost as if someone upstairs specifically designed that two people should fit together perfectly, so that they can 69. It also means you don't have to worry about being suffocated in the best possible way.
6. Flip the script, Dude should hover her
Why stick with tradition? Instead of the girl being on top, put the guy up there. It gives her tons of room to work that cock, and it is often easier to breathe. It also feels extremely kinky, so why not enjoy it?
7. The wetter, the better
Keeping some water nearby, eating some fruit prior to sexy game-time, or having a sweet to suck on will activate your salivary glands giving proper lubrication for 69. He'll love when his cock is wet because it's a great sensation, and the same goes for the misses. The more he licks her clit like it's a melting snow cone, the more lubricated and turned on her erogenous zone becomes. The wetter, the better will increase everyone's pleasure!
8. Have fun
The only real way to truly have the best 69 experience ever is to have fun with it, live in the moment, and enjoy that kinky obstacle course. If your needs begin to change, or you seek to switch it up, then don't talk with your mouth full, take those sexy bits out of your pie hole, and communicate your kinky evolution with your lover. And if you find yourself just too distracted in the 69 position to cum, that doesn't mean you can't still enjoy all that super sexy attention!
Looking for some different positions to enjoy in 69? There's some hot suggestions in the video below: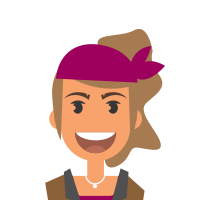 Latest posts by Gabriella Zene
(see all)