I like to think of myself as a kinky and open person. The chances are that I'll try pretty much anything with a partner I trust. So I started this blog post thinking that I knew enough fetishes to complete it… and boy was I wrong!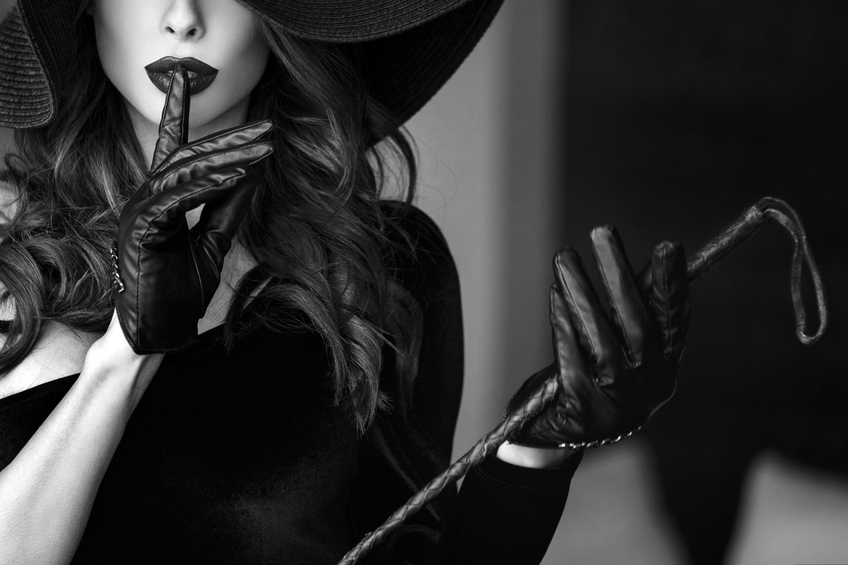 It turns out there are even more kinks out there than I could have ever imagined. It certainly made putting together this list of 26 fetishes very easy. Curious to read my kinky A-Z? Check it out below.
A is for Asphyxiophilia
Kicking off this list of 26 fetishes, we're starting with asphyxiophilia. It goes by many other names, such as erotic asphyxiation and breath play. The idea is that restricting the amount of oxygen to the brain can enhance the pleasure felt and lead to a more intense orgasm.
B is for Bondage
The consensual act of tying or restraining your partner in some way is better known as bondage. It is one of the more popular acts, thanks to the wide availability of items to restrain and restrict movement. Handcuffs, rope, bondage tape… these are just a few of the items you might find used. It is a physical way of controlling your partner and preventing their movement.
C is for Capnolagnia
You'll know this one better as simply a smoking fetish. Capnolagnia is when someone experiences sexual arousal from seeing someone smoke, or from the scent of smoke on another person. Some like the elegance smoking can bring to a person, while others simply find it sexy to see the way they blow the smoke back out.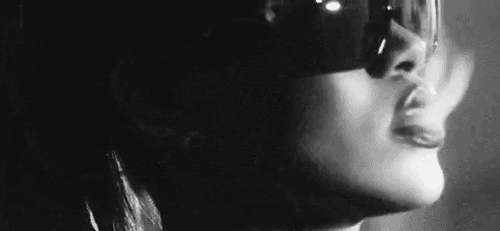 D is for Domination
Domination is a big part of BDSM, and its popularity has only grown as a result of the Fifty Shades series. While we can all agree that it isn't an accurate telling of the world, it did inspire people to give control over to their partner. The exchange of control is a huge turn on for many, and it would have been practically criminal to leave domination off of this list of 26 fetishes.
E is for Electrophilia
Want to feel the sparks with your partner? No, I'm not talking sparks of chemistry. I'm talking about literal electricity. Electrophilia has become even more popular, and enhances sex in a variety of different ways. Unsure what it is like? Girl on the Net wrote about her experiences, and it is a fascinating read.
F is for Foot Fetishism
Known also as podolphilia, foot fetishism is one of the most popular fetishes. There is something that many people find attractive about feet. Whether it is the arch of the foot or the wiggling toes, they want to caress and kiss them. It's a big turn on for many.
G is for Giant Fetish
If you watched Attack of the 50 Foot Woman and found yourself getting really turned on, you might just have a giant fetish. Also known as macrophilia, many find themselves turned on by the idea of fucking or being fucked by a giantess. Usually it involves a little domination, with the giantess using you for their own sexual pleasure.
H is for Haematophilia
Often associated with vampireism, haematophilia is when someone is aroused by blood. It could be simply blood on its own that does it for them, but many find that it is the sight of blood on their partner that really gets them going. Some can be satisfied by period sex, while others want to go further and explore things like knife play and blood letting.
I is for Ice Play
It's easy to heat things up in the bedroom, but what about cooling things down? Ice play is a popular part of temperature play, and it has so many uses. You might simply run an ice cube over your partner's body to tease them and turn them on. You may even choose to hold an ice cube in your mouth when you go down on them. One thing that is certain is that you won't look at an ice cube in the same way again.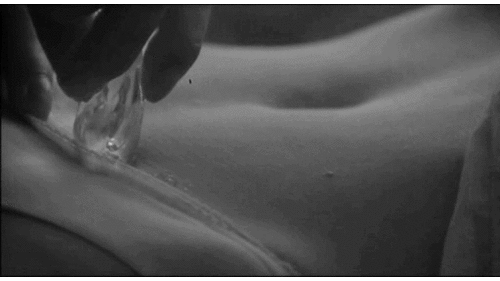 J is for JOI
I don't know about you, but I often find myself getting bored with masturbation. Doing the same things over and over again can get boring, which is why it is fun to use JOI/JOE. Jerking Off Instructions or Jerking Off Encouragement has grown in popularity. You might know it better as guided masturbation. You can find tons of videos or audio online, and it is fun because you get to experience pleasure in a totally different way!
K is for Katoptronophilia
Mirror, mirror, on the wall. Who's the sexiest of them all? For anyone with katoptronophilia, that would be them or their partner. Having sex in front of or even masturbating in front of a mirror is a big turn on for them. You can even fuck against a mirror if you are so inclined. What are you waiting for? It's fun and gives you an amazing view you won't forget in a hurry!
L is for Lace, Latex, and Leather
There are so many amazing things beginning with L, me included. All jokes aside, a lot of the things I could have written about for 26 fetishes were material-based. So I figured it made sense to combine them. That's why L is for lace, latex, and leather. They are all associated with the world of kink, with some loving lacy lingerie while others want that wet-look suit. It's a huge thrill to see your partner in it, and there is nothing quite as sexy as leather pants. You can take my word for it.
M is for Medfet
Many people dread going to the doctor, but those with a medfet love it. If you have a medical fetish you want to be examined. Your partner or dominatrix might give you a thorough examination, using specialist equipment on you. It is an experience like no other!
N is for Narratophilia
I love dirty talk. It is one of those things that really gets me going. Whispering the right thing into my ear makes my heart race and my pussy wet… and I'm not the only one. If you are turned on from hearing dirty talk or erotic stories, you might have narratophilia. Looking for some sexy stories to enjoy? British Filth is a favourite of mine, with stories for everyone to enjoy. You're welcome.
O is for Orgasm Control
While domination can be fun, some want to take it further. They want to take total control over the orgasm of others. This is known as orgasm control, though it can also encompass orgasm denial. Your partner might try to keep you on the edge of pleasure for as long as possible, or they might not allow you to orgasm for a long time. When you do finally get to come it'll be the most intense orgasm of your life!
P is for Pet Play
Pet play can be very confusing for those who don't understand it. Those who enjoy it get a thrill from being someone's 'pet'. It usually involves collars and ears, with the 'owner' taking you through some training to be a good pet for them. It is often heavily stigmatised because people believe that those into it want to either fuck animals or be one, but they don't.
Q is for Queening
When you eat someone out, you'll want to worship their body. If you make your face into their seat, it is easier to give them the stimulation they need. They can press down hard onto your face or pull away a little if things get too intense. When someone sits on your face it is known as queening. Your face is a throne, so let them take a seat!
R is for Role Play
Role play encompasses a lot of different scenarios. I could easily have created a list of 26 role plays instead of 26 fetishes, but putting role play in one spot makes it easier. If you get turned on by putting yourself into erotic scenarios with your partner and playing a part, role play is definitely for you.
S is for Sensory Deprivation
Depriving someone of their senses is known as sensory deprivation. The idea is that it enhances their other senses. For example, blindfolding someone means they use their hearing more. If you've seen Netflix's Bird Box then you'll have already seen it in action. During sex it makes each touch more intense, especially because you don't know when they are coming.
T is for Tickling
For many people, tickling is a form of torture. There are, however, some out there who take great sexual pleasure from it. A tickling fetish is surprisingly common. How many times have you had a tickle fight with someone which lead to sex? Whether it is the act of tickling they find sexy or the fact that they are being tortured in a kinky way, tickling is something many people love.
U is for Urophilia
Like asphyxiophilia, urophilia has a number of different names. Urolagnia, undinism, golden showers, and watersports to name just a few of them. As you might have guessed by the name, someone into this kink will be turned on by the sight or thought of urine and urination. Best done in a bathroom or somewhere you can easily clean, it is a growing fetish that many want to try out. Some even like to combine it with the next fetish for a real thrill!
V is for Voyeurism
Seeing others doing sexy things is a big turn on for many of us. If you like to watch others in the act, it is known as voyeurism. Typically described as done without others seeing, it is something that many find themselves enjoying. Many will look for porn videos where someone is "spying" on someone they know having sex, usually with them masturbating right along with them.
W is for WAM
When I first started writing this list of 26 fetishes I was expecting to put watersports here. Then I discovered a new name for something I already knew a lot about. WAM stands for Wet and Messy and is usually used in relation to food play or sploshing. Some get a thrill from being covered in food, while others love throwing it all over their partner for some hot and sticky fun.
X is for Xenophilia
This is a bit of an unusual one, but that doesn't make it any less common. Those with xenophilia find themselves sexually attracted to strangers. They might love the idea of meeting a stranger at a bar and going home with them. Some even like to role play this with their partner, adopting different names and backstories to really add to the fantasy.
Y is for Yiffing
You'll probably have heard about furries. Furries are people who like to dress up as animals to have sex. If you want to fuck a furry, either simply because you like the costume or you want to dress as one yourself, you'll be into yiffing. This is the name given to the act, and you'd be surprised by how many yifs there are out there.
Z is for Zentai
The lifestyle of zentai is something I didn't know about until 2016. I was so intrigued by the lifestyle that I wrote a blog about it. Zentai is the word used to describe full-body skin-tight suits, usually covering the head. Some people are turned on by how clingy the material is, while others like to grind on people wearing them.
What's your kinky A-Z like?
With any A-Z list, there will be some things missed out. Are there any of the 26 fetishes that you would replace? Is there a letter you want to swap for something else? Did you learn about a new fetish here? You can let me know by leaving a comment in the box below. Latest posts by Lara Mills
(see all)