When we have a question we want answering, pretty much all of us will use Google. Yes, there are alternatives, but Google seems to be the god of the internet. It is all-knowing and all-seeing, meaning that you can find the answer to your question in no time at all.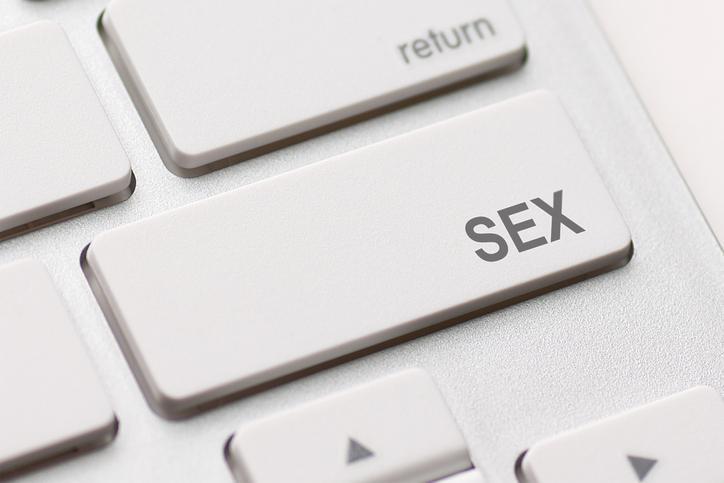 What's interesting is what people are searching for when it comes to sex. There are some questions more popular than others, so I take a look at them. Here are the most Googled sex questions, and the answers you've been looking for.
Women are confusing
I like to think that I have a pretty solid understanding of the female body. Then again, I'm a cis-woman. I've had plenty of time to explore my own body and figure out how it works. Not everyone is so lucky.
This is why the question "where is the female g-spot?" is so popular on Google. Yes, it does exist, and no, it won't induce an instant orgasm. If you want to know more about it, you'll find that this video is really useful and down-to-earth. It tells you where it is and how to stimulate it.
Another question often asked of Google is "how to make a woman orgasm". It may seem like such a simple question, but it has an incredibly complex answer. It's also not an answer you'll find on Google. That's right – your favourite search engine doesn't know how to make your partner come. For that, you'll need to ask your partner. Mind-blowing, I know, but it's true.
When it comes to orgasms, you know your body better than anyone. The same goes for your partner, so talk to them about it. If they enjoy what you do but find that they aren't sure what is needed to push them over the edge, you might want to think about trying some new positions to help get them there.
Safe sex
I'm happy to see that there are plenty of people online asking questions about safe sex. It shows that they want answers instead of simply burying their head in the sand. One question is "how old do you have to be to buy condoms?". The answer to this question depends on where you live.
For anyone in the UK, you'll be happy to know that you can buy them at any age. If you visit a sexual health clinic, you don't even have to pay for them. You can get them for free!
The other popular safe sex questions are a little more concerning. While one is asking "what is the clap?", the others are curious to know if you can get rid of certain STIs and STDs. The Clap is the slang name for gonorrhoea. Gonorrhoea is an STI which can cause serious health complications if it is left untreated. So get it treated!
Other popular questions were "how to get rid of genital warts" and "can you get rid of herpes?". While genital warts (another STI) are often painless and don't pose a real threat to your health, you should still get them treated. Unfortunately, there is no cure for herpes. It can be treated to reduce outbreaks, but this is why safe sex is important. If you have questions about STIs and STDs, you might find it worthwhile to visit a clinic to get some clear answers about your sexual health.
Penis sizes
How many of you were betting that there would be questions about penises and the size of them? If you were, ding ding ding! You win, because one of the most Googled questions was "how to measure a penis".
It isn't simply a vanity thing to measure your cock. It can also help you get the right sized condoms. Wearing the right size means fewer condom breakages during sex and that you are less likely to lose the condom in the act. Unsure how to get the measurement? The graphic below can help you out.
Others were perhaps worried that they did not measure up. They were asking "how to get a bigger penis manually". The theory is that having a bigger penis means you'll be able to satisfy your partner easier. This isn't the case. Size doesn't matter. You could have the biggest penis in the world and still not give your partner the pleasure they need.
Despite me saying this, people still want a bigger cock. They might be tempted to use things like penis pumps and exercises to get there. But do they work? Mayo Clinic aren't convinced:
"Ads for penis-enlargement products and procedures are everywhere. A plethora of pumps, pills, weights, exercises and surgeries claim to increase the length and width of your penis.

However, there's little scientific support for nonsurgical methods to enlarge the penis. And no reputable medical organization endorses penis surgery for purely cosmetic reasons.

Most of the techniques you see advertised are ineffective, and some can damage your penis. Think twice before trying any of them."

Quote from the Mayo Clinic Staff
About sex
Some people who Googled their sex questions weren't concerned about STIs or STDs at that moment in time. For them, there were more pressing concerns on their mind. Primarily, these concerns focused on how they compared to others.
They wanted to know "how long does sex last?". This depends on who you ask. Different studies have different ideas, as you can see in this Thrillist article. However, many agree that the ideal time is between 7 and 13 minutes. Anything over is seen as "too long" and the action needs to stop.
Another question which popped up was "how to insert a male organ into a female organ". I'm imagining that this question has been asked by people with absolutely no experience with sex at all, someone who is genuinely unsure about what they are supposed to do.
They aren't alone. When I Googled that exact phrase, I had "about 6.920,000 results". That is a lot, and there are also plenty of guides to help. Most of them simply explain that you should spend time on foreplay to get the penis hard and to get the pussy wet. Even then, you should use lubrication before you try sticking anything into anyone.
Got your own sex questions?
What kind of things have you Googled about sex? I'll be honest, my search history is filthy. I have looked for all kinds of different things, things that would probably shock a lot of people. Everything has been searched on my computer, from penis size to foreplay ideas to porn videos. If you can name it, I have Googled it.
Do you have any sex questions of your own that you've Googled? Did you get the results you were looking for? Let us know by leaving a comment in the box below!