"Does size matter?", my friend asks me for what must be the hundredth time. "No," I reply. Yet I know that the simple one syllable response has fallen on deaf ears. He's convinced that you need to have a ten inch cock to satisfy someone in the bedroom, and he isn't the only one refusing to listen to the truth.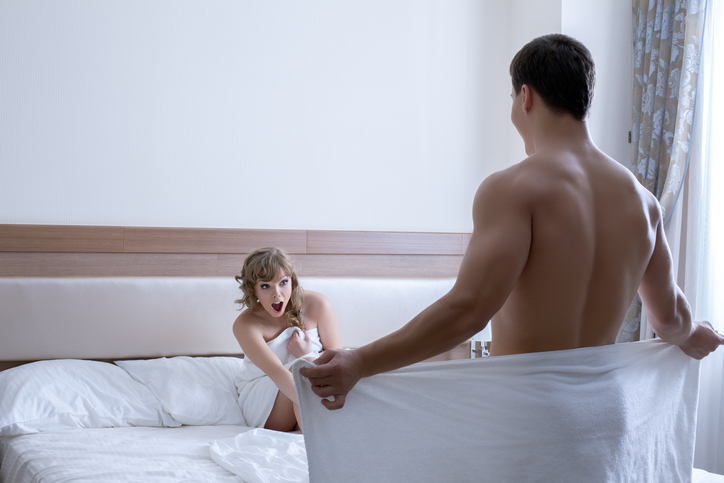 Every time someone says to me "does size matter?" I give the same response of "no". The problem is that some people need more convincing. If you are one of those people, then you're in the right place. Here's why penis size doesn't matter when it comes to sex.
Speaking from experience
I feel like I am pretty well qualified to talk about whether penis size matters during sex. Yes, I'm a woman, but I've had sex with plenty of different penises throughout the years to comment on whether size matters. I've had cocks great and small, and I have always been insistent that size doesn't matter.
Let's start at the top of the penis scale. One of the last guys I slept with had a pretty big dick. It was about nine inches in length and a good thickness, so it was a little intimidating to look at. However, getting down to sex showed me that the man wielding this cock like a weapon was relying too much on his size. Even trying to talk to him about sex was an issue, as he had no interest in listening to my suggestions on making it pleasurable for me.
I've had other cocks throughout the years, though that was the biggest. There have still be 'large' ones though, and some of them have felt pretty good. So not all people with big dicks think that it is the size that matters.
On the other end of the scale, we have the smaller dicks. One guy I slept with had a penis which was just two inches in length. It wasn't a good experience, though not because of the size of his cock. The man automatically assumed that we wouldn't need to use condoms because I was on birth control (a warning sign I ignored), and even when we did get the condom on, he kept stopping to try and subtly slip it off during sex. He claimed that he didn't feel a lot with the condom on, and so our sex session ended in disappointment.
That was, however, just one bad experience. More recently, the last man I fucked had what I can only describe as a beautiful penis. It was four inches long but looked amazing. Best of all, he knew how to use it. He had tons of small adjustments to make to each sex position (missionary with her legs closed feels amazing) and he put his hands to use during sex. I can honestly say that it is some of the best sex that I have ever had, and he had a small cock. So in my experience, penis size does not matter.
Average penis size
I remember recently having a heated discussion with a male friend about penis size. Him, being fairly well endowed, stated that the average size was six inches. I politely informed him that he was wrong, and that the average was smaller. The rest of the people in our group all believed that it was around six inches, and they were all adamant about it.
However, a study of over 15,000 penises by King's College London Medical School proved that the average is actually a lot smaller than we expect. According to their results, the average penis is around 5.2 inches in length when erect, with a circumference of 4.6 inches on average. When flaccid, the average dick is about 3.6 inches long and 3.7 inches soft.
So why were my friends so wrong about their ideas of the average dick length? It's all because of the media and porn. In porn, most men have mammoth cocks, the kind that you feel should come with a warning. We should remember, however, that in porn most women orgasm simply from having their boob squeezed once. Not an accurate representation of sex or of penises!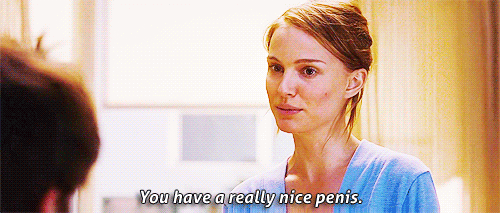 Why size doesn't matter
The King's College study didn't just look at what the average size was. They also asked a number of women whether size was important. 67.4% of women said it was "somewhat important". 21.4% said that it was "not important". Just 11.2% said that it mattered to them. Not very many in the grand scheme of things!
So why might size not really matter? A large number of women cannot reach orgasm from penetration alone. I can sometimes, depending on the position. However, most of the time women need clitoral stimulation to reach orgasm. Your cock could be hitting her g-spot, but you'll need to use your hands or a toy to give her clitoral stimulation.
If you can make your partner feel good without relying on your penis to do it, you are going to have a far more satisfying sex life. In fact, a lot of men with smaller penises will work harder in the bedroom to please their partner, almost as though they are compensating. I don't know about you, but that's alright with me!
I've already said that penis size doesn't matter, and that some of the best sex I've ever had was with a smaller dick. What do you think? Do you agree, or is size important to you? Let us know in the comments below. Latest posts by Lara Mills
(see all)