You probably crazy about receiving a massage, aren't you? Nobody can refuse a sexy kneading. But are you as excited about giving a massage as you are when it comes to getting one? Most people have a negative answer to this question though they never actually thought about it this way.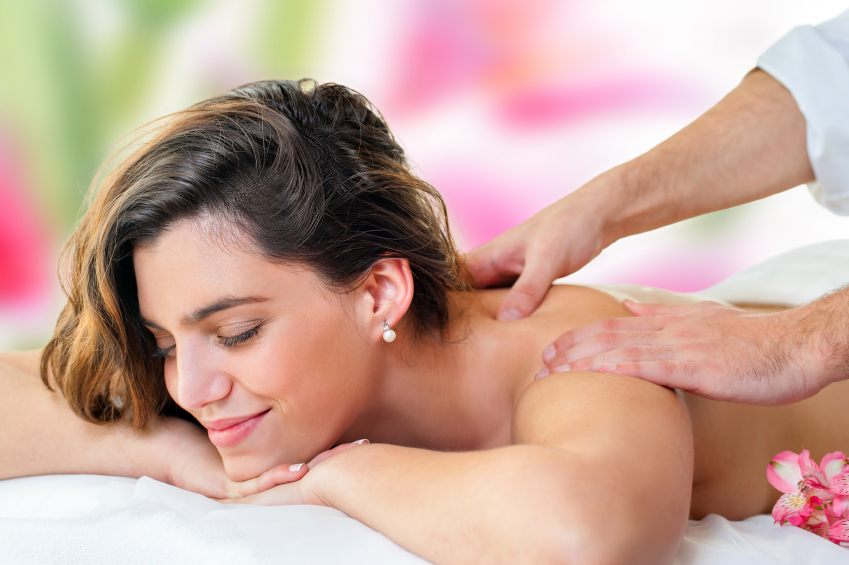 Personally, I enjoy massaging my partner as much as I love him playing with my body. Now, don't rush into calling me weird. Just listen to what I have to say, first.
While I cannot explain the amazing feeling I get when I offer pleasure to somebody, I can explain how giving massages technically makes me feel great. Or should I say aroused?
When I get one, I feel everything from a passive perspective. OK, I can say "harder", "slower" but when I offer one, I get the pleasure of playing with my partner's body.
Pleasure comes from both giving and receiving, right? I am fascinated about how my hands can make his entire body relax, how his muscles respond to my touch. And of course… there are erotic massages, too! (Pretend you've just seen me winking now).
A Massage Is an Enhancing Erotic Story for a Relationship
If you believe that the 5 minutes spent on massaging her neck will get you the best sex you ever had, you are far from getting what all men who use their hands properly are getting. At the same time if you jump on his back you won't get his penis hard and his tongue eager to pleasure you.
You just have to gather all the passion hidden inside you, all the love you have for your partner and put them together with some kinky thoughts and, of course, your horny self and get the best one ever.
A passionate massage can help you harden not only a penis but also the spiritual connection between the two of you. Yes, it is way more than just a massage. It involves communication, though not too many words, more than physical pleasure and most of the times it ends up with fireworks if you know what I mean.
Find Out Your Partner's Desires
Before you get ready for offering your partner an amazing relaxation session, you need to choose the type of massage, right? You can't get ready for a Swedish-massage if he likes Nuru? And you definitely don't spoil her with one of the Soapiest massages if she asks for a Thai!
Yes, your favourite thing doesn't need to be your partner's as well and that doesn't mean you're not good together. Unless you fight over it. Then, you definitely don't make a good team.
For example, call me kinky but I love Nuru massages. And I am more into giving them than getting them so, I guess you could say "Lucky him!". I am also fortunate because my partner is not picky at all, as long as there are no clothes involved and there's plenty of oil or soap available.
What you have to do is find out what your partner likes and then make a hot scene out of it!
Get Ready for a Special Treat
If you are reading this it means you want to pleasure your partner with a massage and enjoy it at the same time. You better like it because if you don't your lover will know! And that's not a turn on!
After choosing the type of massage you want to please your companion with, you have to think about yourself. Yes, you selfish little thing, if you want to make somebody feel relaxed you have to heal your tensed body. No, don't ask your sweetheart to massage that sexy back. Not yet!
Personally, I indulge myself with a long hot bath and a glass of champagne, just before the massage session. Also, I make sure the house smells fantastic, the light is dim and the music is sexy. Yes, I do that for my loved one, but also for myself. It makes me happy! And when I am happy and relaxed I spread pleasure everywhere. So will you!

Then, put on something hot or nothing at all and get ready for a sexy evening you'll both remember. Just don't forget to have your passion with you and be in the moment. Not only that your hands make your lover's muscles relax, but your vibe will make both of you connected, aroused and ready to move from a hot massage to a steamy sex session.
So, as you can see, though you believed a massage can make you happy when you are the receiver, it can be amazing when you are offering it as well. If you don't believe me, why not do it! Just don't give your partner a massage because you have to, do it because you want to! And put some feeling in it!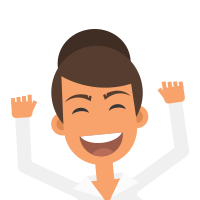 Latest posts by Anna Smith
(see all)