Many of us have spent a little money on sex toys in the past. We want to spice up our masturbation session, and sex toys are a great way to do this. However, sometimes they aren't enough. We have to input exactly what we want, when we want it. If we want a stronger vibration, we have to turn it up. If we want faster strokes, we have to do it for ourselves… or do we?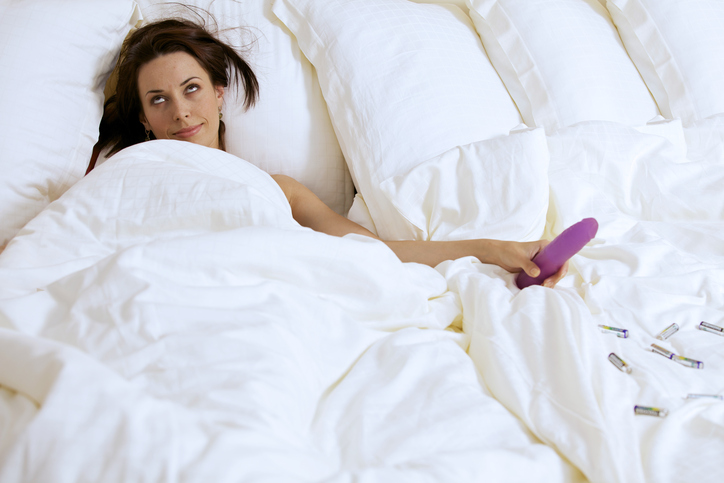 Now the sex toy market is thriving with a number of interactive sex toys, aiming to change the way you masturbate forever! These interactive toys give you the chance to forget about masturbation as you see it now. You can simply choose the settings you want beforehand, or even hand control over to your partner so that they can tease you!
So what are the differences between the interactive sex toys on the market, and which should you be looking at buying if you want to mix things up? Lara investigates here on the Escort Scotland blog!
Remote control cock ring
Handing control over to someone else is bed is a bit of a struggle for some people. Others love it and relish it, but it feels incredible when you give someone else the chance to rule over your pleasure. They get to decide just how you are going to feel at any given time, and can keep you on the brink of orgasm for as long as they like.
Sounds exciting, doesn't it?
Thanks to toys like the 'Wild Thing', you could be kept on the brink for a long time. Cock rings are great to help enhance your orgasm and your erection, but this one comes with a special twist. Not only does it vibrate, but it also has a remote control.
Your partner can then choose just how hard or softly the cock ring vibrates around your dick. They can even choose the pattern that will make you beg for release, or you can keep the remote to yourself and see when you will give in!
The couple vibrator with phone app
We take our phones everywhere with us now. It isn't often we are without them. Even if you are just going quickly to the shop to buy some milk, the chances are that you'll take your phone with you, just in case you need it.
A shocking number of people will also using their phones during sex, which we imagine is a huge turn off. However, if you really can't tear yourself away from your phone, you can turn it to your advantage!
The We-Vibe is said to be the world's number one couples vibrator, and it stands out from the crowd because you don't simply use a remote control. You can, but you can also get a phone app to change things up.
The best thing about the phone app for these interactive sex toys? You don't have to keep your finger on the pulse. You can create your own mode and simply press "go" for hands free fun. The toy will then begin to vibrate and follow the pattern you have selected! It will really spice up your solo session and could be a fantastic surprise for your partner in bed!
Pornhub's Teledildonics
When it comes to sex, there are a number of companies out there who really push the boat out. One of those companies is Pornhub. In the past they have created the twerking butt and have now decided to step things up a notch with teledildonics.
Basically, they are taking wireless toys and turning them into interactive sex toys with the launch of a new category of videos. These interactive videos aim to sync the action with your toys. This means that, when the star on the screen is getting a blowjob, your toy will mimic the action.
The videos are currently compatible with the Fleshlight Launch, the Kiiroo Onyx, and the Kiiroo Pearl 2, though we imagine that more toys will be added in the future. If you combine the interactive videos with VR porn, you'll get an incredibly immersive experience that you will never forget!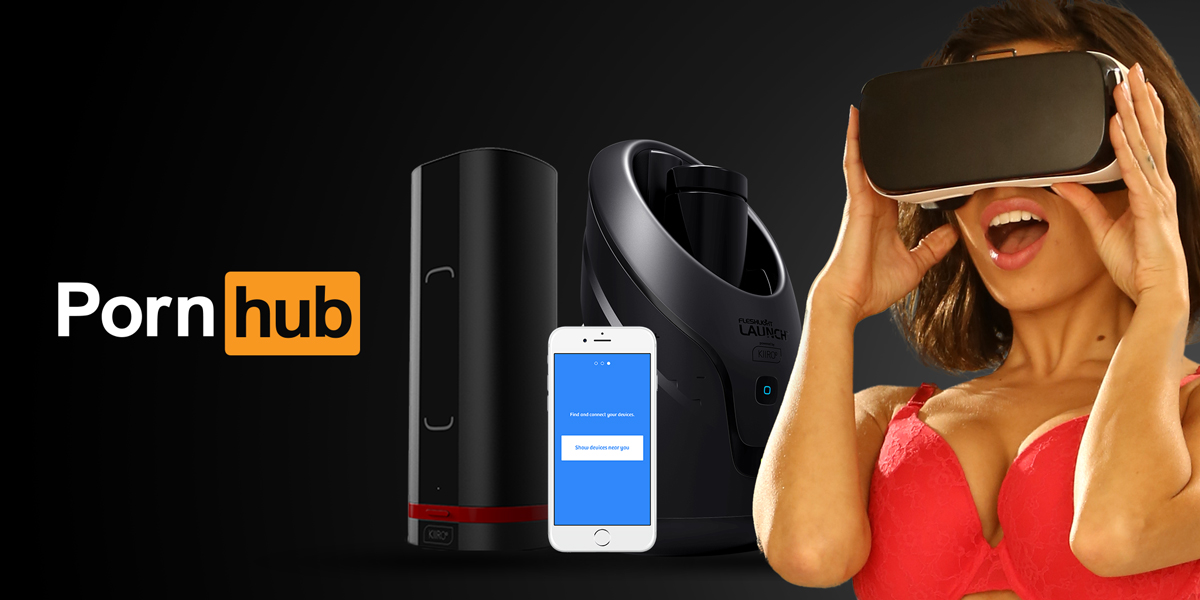 Would you use interactive sex toys?
Interactive sex toys seem like a fantastic way to spice things up in the bedroom. You can either pre-program the mode you want to enjoy, or you can pass control to your partner so that they can tease and please you instead. With Pornhub's latest development, you don't even need to do that! You simply select the video and enjoy.
But will people really use interactive sex toys, or are they simply a novelty item? I can see the appeal of these toys. After all, they will spice things up and make things different when it comes to masturbation and sex. But are they as amazing as people seem to believe that they are?
We want to hear from you. Let us know what you think about these toys by voting in the poll below. You can even leave your thoughts in the comment box and explain just why you would or wouldn't use interactive toys for masturbation. Latest posts by Lara Mills
(see all)