For some reason, people always make a big deal about anal sex. It is still very much a taboo in many bedrooms, and something that a lot of people won't entertaining trying. And yet it is still one of the most searched for terms in porn.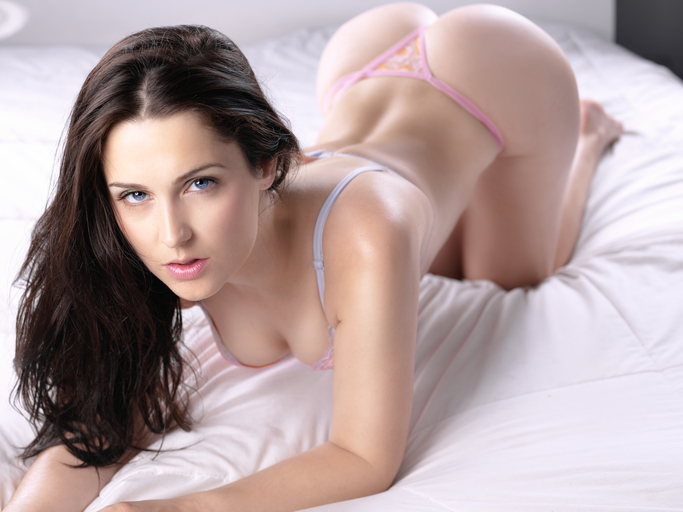 So once and for all… what is the big deal about anal sex, and why can't we just accept that some people love to have some fun with that tight ass?
The taboo of anal
There is a huge taboo around anal sex… even now in this world where you can access porn at the touch of a button. We still get a little uncomfortable at the idea of someone spreading their ass cheeks so that someone can plunge their hard cock inside that tight hole. But why?
Basically, we are constantly made to feel that anything involving the ass is dirty. How many times have you heard someone say "the ass is a one way street" when anal is mentioned?
So the fact that some people want anal means that we think of them as dirty too. "They want to stick their cock in my ass? Ew". People are disgusted by the idea because the ass is a dirty place. Never mind that taking a long shower or bath and really cleaning will make it less so. It's just dirty, and trying to convince people otherwise just isn't going to work.
Why do people want it?
The problem is that telling people that they shouldn't want it and that it is wrong to want it just makes them want it more. If you see a sign saying "wet paint" you are going to touch it to test those words right? It is similar with anal. If you tell us not to do it, we want to see why we shouldn't.
The taboo is a huge appeal, but there are other aspects to it that make us want it more. Sometimes, you just want to look at a nice ass while you fuck. Bums are sexy and attractive, so how can we resist?
The ass is also a hell of a lot tighter than the pussy, meaning that each stroke will be more intense on the cock. You will really feel each thrust. This, combined with the fact that we shouldn't want to fuck that beautiful ass, just makes us want it even more.
But anal hurts!
The biggest argument that you tend to hear against anal, other than "it is dirty" is "anal sex hurts". To put it simply – if it hurts, you are doing it wrong. Anal does not hurt when you get it right. If you find that it is painful, you need to look at these tips:
Make sure you are slowly building up to cock. If you decide to just whack on a condom and go straight up her ass, you will find that it is incredibly painful and that she moves away from you. Her ass isn't ready for it, and so you need to train her ass to get used to bigger loads. Try starting off with a finger slipped into her ass, teasing her hole. From there you can move to toys specifically designed to help her ass expand. When she is ready, then you can slip your cock in.
You should also go slowly and use lots of lube. When it comes to anal there is no such thing as too much lube. Unlike the pussy, the ass is not self-lubricating. This means that you need to have lube to hand to help you slip inside of her. If you don't, it is going to be painful and potentially cause her ass to tear. This leads to infections, which is not what you want your anal to be remembered for!
Anal sex vs. vaginal sex
There have been plenty of discussions in the past about which is better. For most people, it depends on the mood that they are in. However, if you are hoping for something more exciting, thrilling, and intimate, anal can give you that. It is tighter and much more intense for you.
That said, it isn't for everyone, and in a lot of ways they do not compare. The ass and the pussy are very different. You'll need lube for anal, but might not necessarily to enjoy vaginal sex.
Which is the best for you? Do you have a preference or even some great sex tips you want to share with us? Leave a comment in the box below to tell us which you prefer. Are you a fan of anal, or do you prefer to stick with vaginal sex? Latest posts by Lara Mills
(see all)