Right now, all of the newest Summer clothes are being displayed in Topman, and all of the Kopparbergs are being put in front of the main doors at Tesco. But before you head to the shop for sun cream, you should purchase something little bit different this year, like a hot tub. Why? Maybe for the Summer Sex that you will get?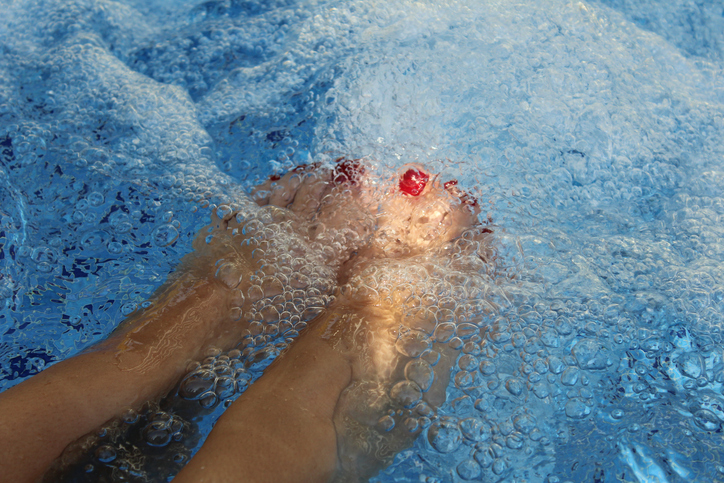 I may be a little too excited about sex in a hot tub in the middle of Scotland, but blame this Cosmopolitan article for making me fantasise about a wet, steamy fuck session in my back garden.
While there are many sex positions that you can try out in a hot tub, in a pool, or even in a canoe, a lot of them are too tricky to perform. Plus, some of them look like you're trying to make a fire with your genitals.
As someone who has tried at least 5 of the top hot tub sex positions listed in that article, It will be in your best interest to know which position is the best one to do with your girlfriend. Trust me.
#5 'Rock His Boat'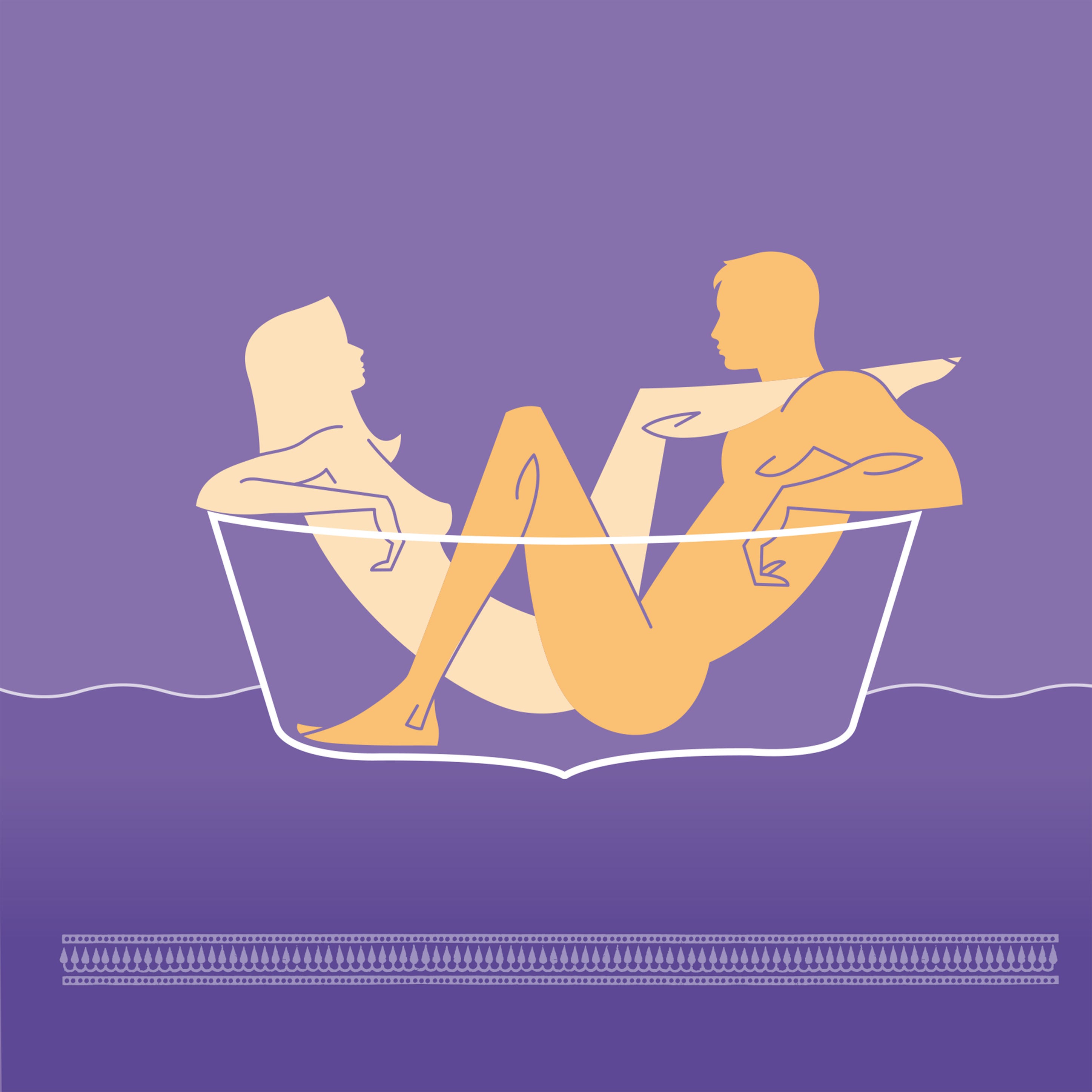 Don't let the picture deceive you. This sex position is one that will make you and your girlfriend look and feel like a pile of spaghetti caught in a trap.
To start it off, you spread your legs apart and keep your legs bent, while you lean your arms on the edge of your hot tub. Your girlfriend rests her legs on your shoulders and straddles your lap, while you let her slide onto you. It might be complicated to get into this position, but it will be worth it.
Pros of 'Rock His Boat'
Your partner gets to feel your whole length, and the sensation is very satisfying for both of you.
Cons of 'Rock His Boat'
You find it almost impossible to move around, and you both end up getting cramps afterwards.
#4 'Hot Tub Hug'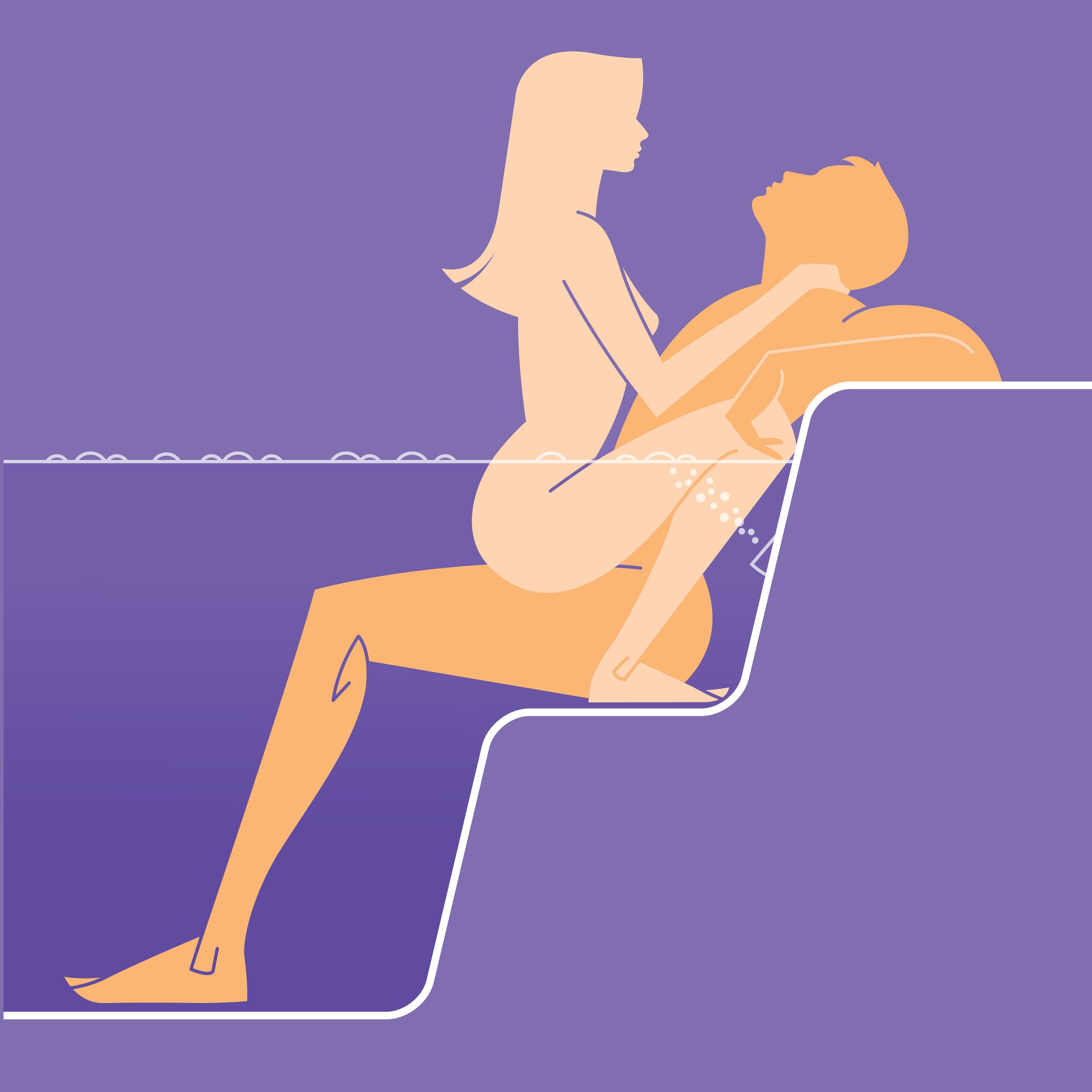 This sex position is more comfortable to do than 'Rock His Boat'; you have to believe me.
You don't feel like you're sitting in the economy section of Ryanair, and you have enough room to do all the thrusting that gets you hotter than your hot tub. Basically, you sit down like 'Joffrey does on the Iron Throne in Kings Landing, and your girlfriend squats and grinds on your lap. This position is one that many will find themselves gravitating towards in the tub.
Pros of 'Hot Tub Hug'
You have the freedom to thrust your hips up and down, while your partner has the freedom to shimmy her boobs in front of your face.
Cons of 'Hot Tub Hug'
You will need to have the kind of hot tub that has a seat for you to park your ass on. If you don't, then you'll have to improvise with some kind of foam cube.
#3 'On The Edge'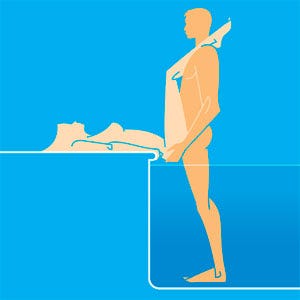 Whenever I hear the word's 'On The Edge', Lady Gaga starts singing with her semi-chain mail attire in my head.
As the dominant man you (probably) are, you get to have the control in how much pumping you do in the hot tub, and your lady gets to lie back and experience the ecstasy in between her legs. So, you do the sex position as if you're fucking her on a dining table. Except you're in a hot tub.
Pros of 'On The Edge'
You get to have control in all of your hip movements while watching your lady shiver in sexual delight.
Cons of 'On The Edge'
Since your girlfriend has to be out of the hot tub, she's gonna get cold after 3 minutes. She won't feel sexy after those 3 minutes…
#2 'Submarine'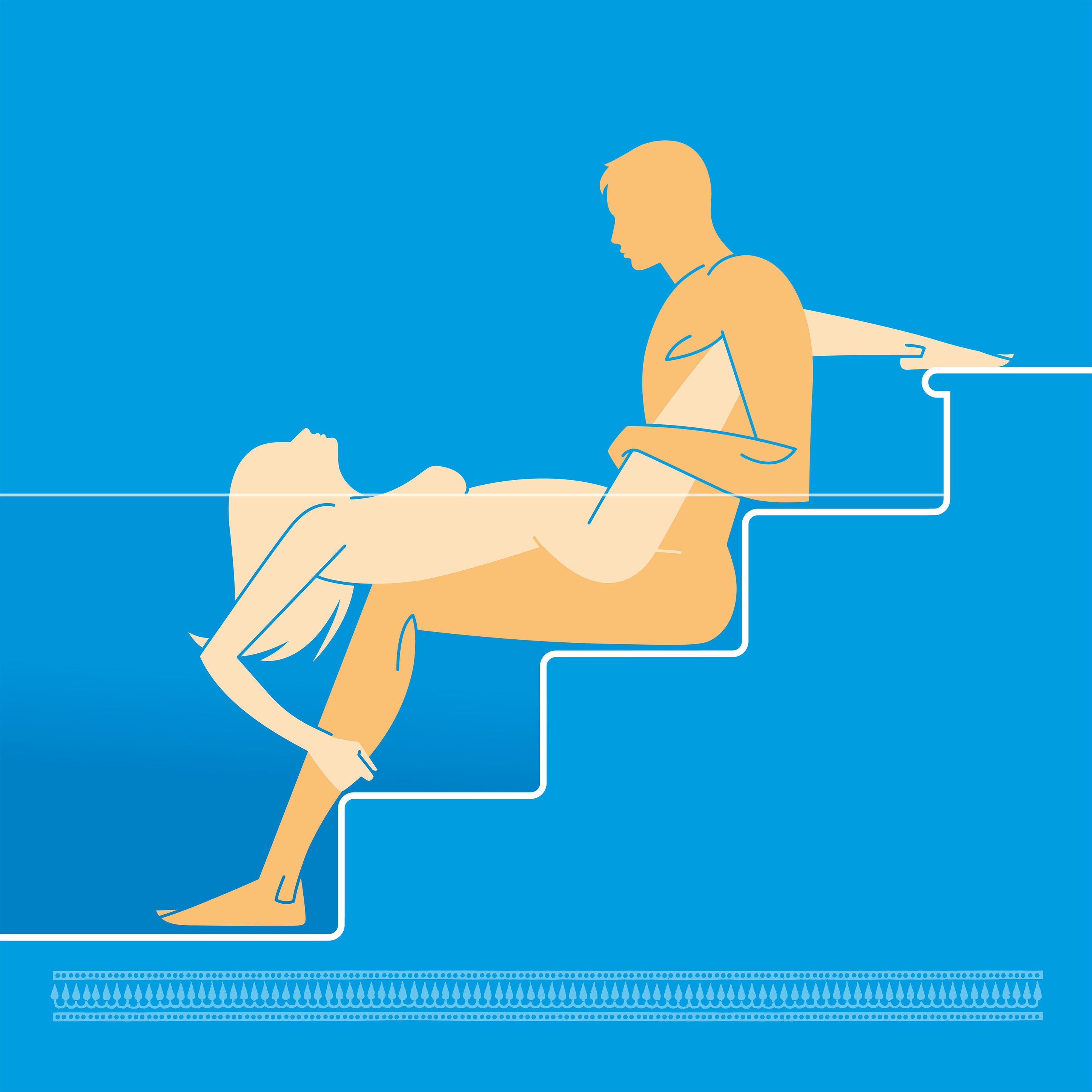 We're getting close to the number 1 hot tub sex position now, so don't leave this page yet…If you're not the kind of guy that likes to stand while having sex, it's alright.
Like the 'Rock His Boat' and the 'Hot Tub Hug' position, you sit down and hold your girlfriend's thighs, all the while you let her lie her back on your lap. It's the perfect position for g-spot stimulation!
Pros of 'Submarine'
Unlike 'On The Edge', both you and your girlfriend both get to be in the same hot water, so you can be sure that you won't freeze your little nipples off.
Cons of 'Submarine'
This disadvantage affects the lady more than you. If she's the type to touch herself while getting ravaged (I know I'm the type), then it can be quite difficult in this position.
You have to find a sex position that makes you win both ways.
#1 'Bubbly Back Float'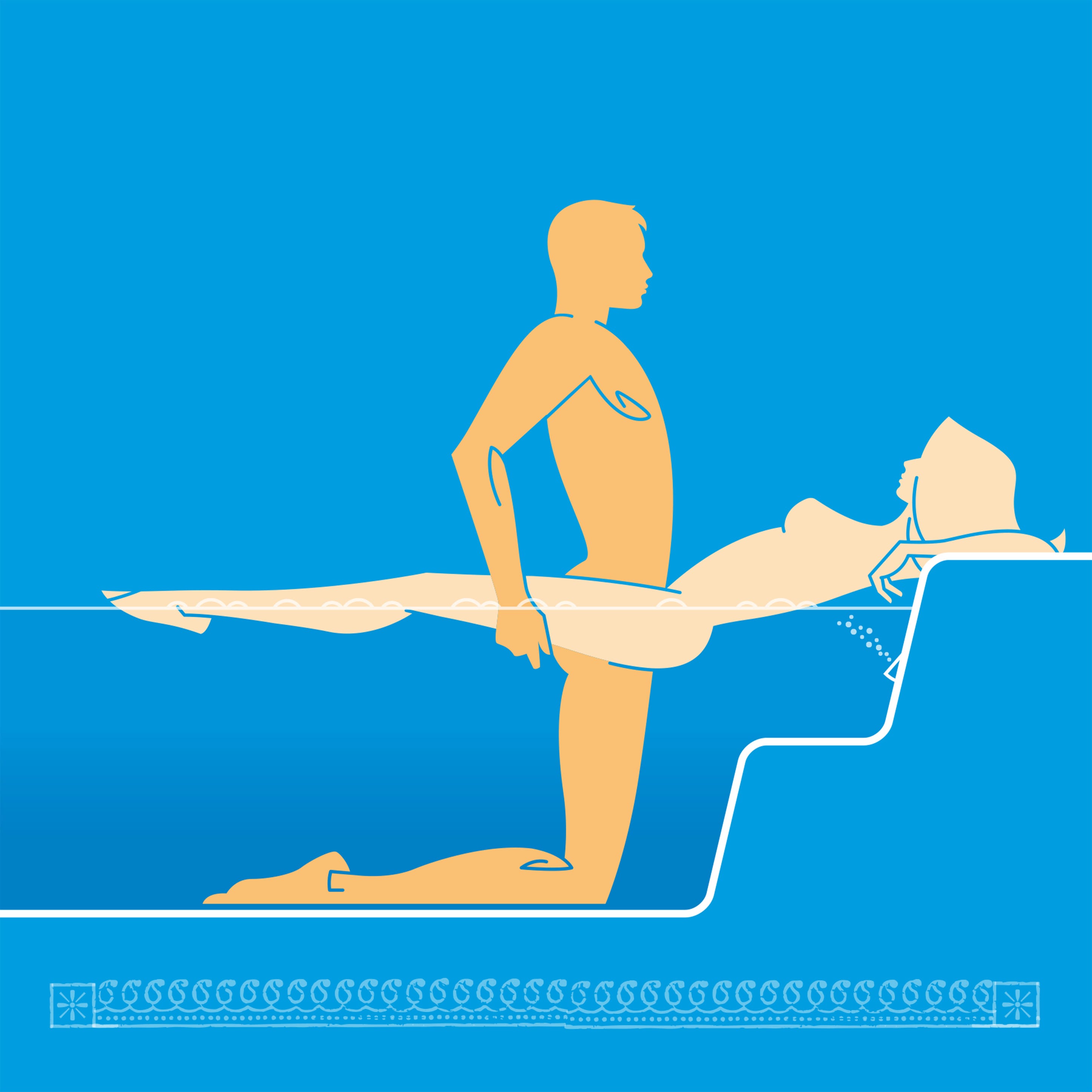 We've reached it. We've reached my number 1 position for great hot tub sex. It's basically like the 'Submarine', but you give your girlfriend a little bit of space and freedom to rub her clit (if she wants to). You kneel down while your girlfriend leans on the edge of the hot tub for a casual fuck.
Pros of 'Bubbly Back Float'
It's a position that caters to both you and your partner. You feel comfortable, you're in the water, and there's a greater chance of you reaching an orgasm within minutes.
Cons of 'Bubbly Back Float'
The sound of the water splashing against your skin may be a bit distracting, but I think this happens no matter what position you try out.
Safety in a hot tub
Obviously there are a few important things we need to take note of. First, safety is important when it comes to hot tub sex! Condoms are more likely to slip off, so check to make sure everything is good down there. Lube will also wash away quickly, so reapply when you need it.
You should also stick to private tubs. Public sex is risky, so unless you want to get yourself and your partner in trouble, keep your antics to private hot tubs!
Even though you've reached the end of this article, I don't want you to leave just yet. I want to see which hot tub sex position you want to do.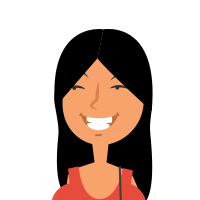 Latest posts by Zoe Jaspers
(see all)