Missionary sex is one of the most popular in the bedroom, but it can also lead to really boring sex. We tend not to spice up this position much, simply getting our partner to spread her legs while you thrust in and out of her. It can be so much more exciting if you make a few very simply changes.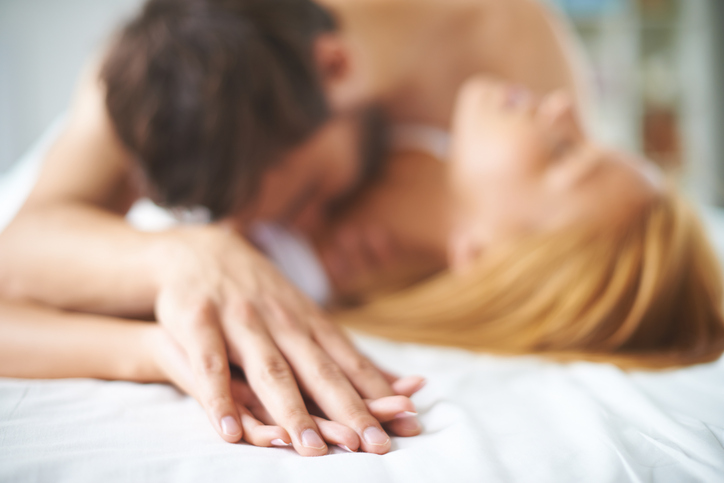 When we say simple we mean simple. We don't mean that you'll need to get a degree in rocket science to figure the position out or that you'll have to consult the Kama Sutra 50 times just to get the angle right. We mean that you do one small thing and suddenly missionary sex is a hell of a lot better!
Twist 1: keep her legs closed
Traditionally when in the missionary position, the woman will lie on her back with her legs spread. The man will then lie between her legs, slip his cock inside of her tight pussy, and thrust away. He can rub her clit if he wants to or play with her tits.
The first simple twist you can put on this position is to instead keep her legs closed. Instead of lying between her legs you'll straddle them. Sure, it might be a little awkward at first to slip your cock inside of her, but you'll find that it makes every single stroke more intense.
If you have a smaller cock it means you are less likely to slip out. It'll also feel as though you are filling her up. It's a great position to try, especially if you want missionary to be more intense.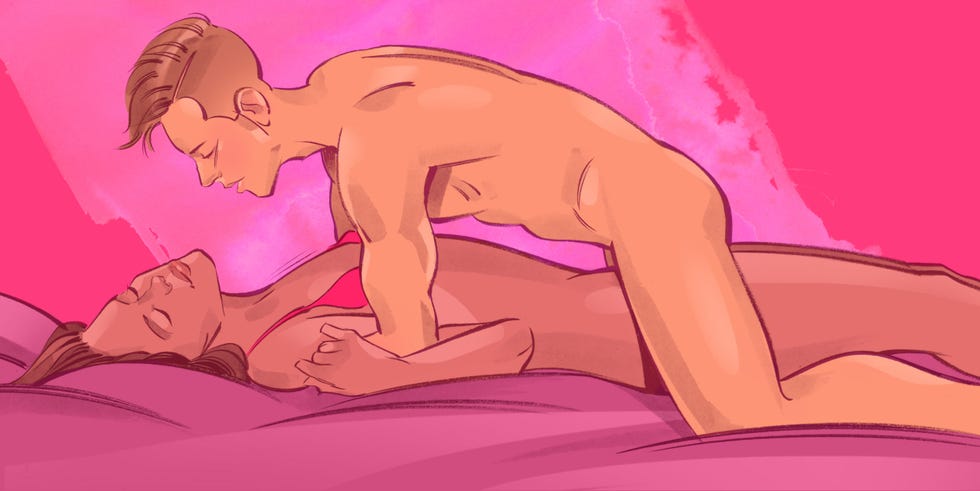 Twist 2: lift her ass
Usually when you enjoy sex in missionary, you are on a bed. The bed actually has plenty of great tools for you to use to make sex more exciting, and perhaps one of the best is the humble pillow.
Take the pillow and place it under her ass or the small of her back. This will help you to thrust deeper into her pussy, as the angle makes it perfect for those long and deep thrusts. The angle means that you'll hit her g-spot too, so she is more likely to orgasm.
Plus, it'll make it so much easier for you to rub her clit as you fuck. Her body will be more opened up to you so you can really make her feel good, and it'll be great fun to get intimate in this position with such a simple twist!
Twist 3: raise her leg
This variation on the missionary position is often referred to as the impaled missionary. No, maybe not the most erotic sounding name, but it is a great one to try. All you do is get into missionary position as normal before getting your partner to lift one leg and rest it on or over your shoulder.
By having one leg up her clit will be easier to get to, which is great. Also, one leg over the shoulder is an incredibly hot move to make.
With this done you can really adjust the angles during sex to make it more intense. Plus, as the name suggests, you'll be able to get really deep inside of her. You'll feel as though you are impaling her with your cock, but in a sexier way, which is great for both of you!
Alternative missionary sex positions
These are three very simple twists you can add to missionary sex to spice it up and make it exciting again. Because they are so simple you can do them with minimal effort, so a fun position becomes even more so!
Got your own tricks to spice up missionary? We want to hear from you. Leave a comment in the box below with your thoughts and tips. Latest posts by Lara Mills
(see all)