When I was doing my film studies at college, I remember my teacher showing me and my class a bunch of cult-classic horror movies like 'Halloween', 'The Shining', or 'Sleepy Hollow'. I also remember my teacher telling us that the type of people that always die in horror movies are teenagers, and people that have sex.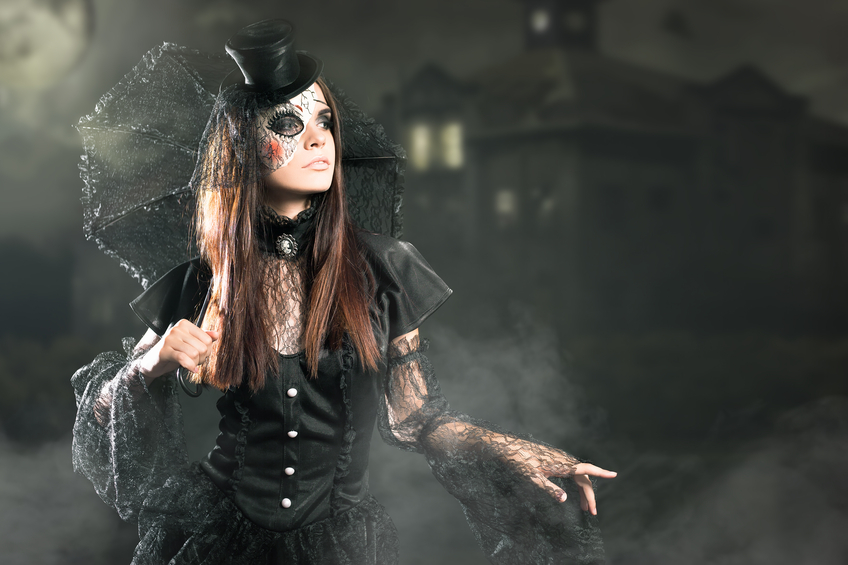 I don't think that every horror movie has to be accompanied by an erotic scene or two. In my opinion, the pleasure that they show in those kinds of films doesn't level out the amount of pain and blood that you'd see on screen. Then again, some people really do 'enjoy' seeing a steamy moment in the middle of a gory film. Hey, whatever floats your boat, I'm not here to judge.
However, like porn, you have your good horror-movie sex scenes, and you get your bad horror-movie sex-scenes. The worst one that I've seen was included in a low-budget film called 'Evil Aliens', it was so cheesy, that I had to look away, and I'm not one to look away from sexy moments of a movie.
I don't want to bore you talking about that movie, though, I want to interest you guys and girls into watching A-Class Horror with steamy sex scenes that you can watch with your spouse or fuck-buddy. Unsurprisingly, most of them had, at least, one vampire in it…
Bram Stoker's Dracula (1992)
If you're not a fan of reading big novels to imagine what hot vampire sex would look like in the Victoria Era, don't worry, all you have to do is buy a copy of Bram Stoker's Dracula on DVD.
Aside from the slightly creepy scene outdoors where Dracula, surprisingly, turns into a 'wolf-like creature' and pursues to have intercourse with his reincarnated girlfriend's pal, every kinky moment that you see in that film is actually really erotic. My favourite part is where Keanu Reeves had Dracula's brides on top of him while they all had their gorgeous long hair out, and their soft tantalizing boobs out; a classic romantic-horror story for those that shun the likes of Edward Cullen.
Jason X (2001)
To be honest, I thought 'Jason X' was more of a funny film than a scary one, but it gives a perfect example of what the horror-sex formula looks like in these kinds of films; the characters that have sex die straight after their orgasms.
Yes, yes, the erotic scenes in this movie did look rather cliché, where they have a bunch of teenagers with raging hormones in one room, and then they fornicate so much that the villain can smell where they are and fuck them up with his massive machete. 'Jason X' is the kind of film that you would put on your 'guilty pleasures' list, but it can certainly get you in the mood with your other half when you get to their scandalous sex scenes.
Thirst (2009)
For me, nothing gets my attention more than World Cinema, particularly films that were created in Far East Asia.
Far East Asian directors know how to give their audience the creeps, but I do have to say that 'Thirst' wasn't the most terrifying movie that I've watched; 'The Ring' was the one that didn't make me sleep for weeks. There were a few sex scenes in 'Thirst' that did make my panties wet, but the one moment that made me hot was where the Catholic priest and the unavailable woman got together at the hospital; nothing like breaking a lot of commandments in one single scene.
An American Werewolf in London (1981)
Alt-Tag: 'An American Werewolf in London' is a cult-classic horror film with a sex scene that makes you want to jump into the shower with your girlfriend
If you think that 'An American Werewolf in London' wouldn't include a couple of steamy moments, I think it's wise for you to watch it when a full moon isn't out at night, just in case your susceptible to nightmares. It's understandable that there are some people that wouldn't find the movie scary, especially millennials.
I remember being in another film studies class in Italy, where most of the class were giggling at that the infamous shower scene from 'Psycho'; that's actually quite distressing if you come to think about it. Anyway, the shower scene in this film is enough to get hard or wet over, who wouldn't want to have sex in the shower after getting hairy and ripping apart a few people with your fangs?
Underworld Evolution (2006)
Put your hand up if you think Kate Beckinsale is uber-hot when wearing a latex suit while shooting werewolves. Ok, now put your hand up if you think that think Kate Beckinsale looks good naked? If you've put your hand up twice, go and watch 'Underworld Evolution' if you haven't done so already.
Out of all of the sex scenes that I've mentioned in this article, this one from the sequel to the original 'Underworld' tops them all.
For me, there is nothing sexier than two mythical creatures in human form fucking in a truck…I'm weird like that, OK? There's not a lot of explanation that needs to be said for this scene. Vampire and hybrid runs from villains, vampire nearly gets killed by sunlight, hybrid tenders to vampires needs, hybrid and vampire get too cosy with each other and start having inter-species sex with each other.
Now, I know that these scenes don't really fit into the most popular porn plots that a lot of horny people would find on the internet, but they definitely bring something new to the table, especially for people that are actually bored of generic movies now. Now, if you excuse me, I'm going to download 'Underworld Evolution' onto my laptop and have the movie play on repeat; when I say movie, I mean the sex scene with Kate Beckinsale and Scott Speedman in it.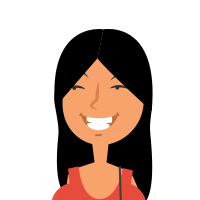 Latest posts by Zoe Jaspers
(see all)