Even when you are having the hottest sex of your life you can fall into a routine. It can become stale and boring, which isn't what you want. You want to find something new and exciting to do. For some, this means going for the porn star experience in the bedroom.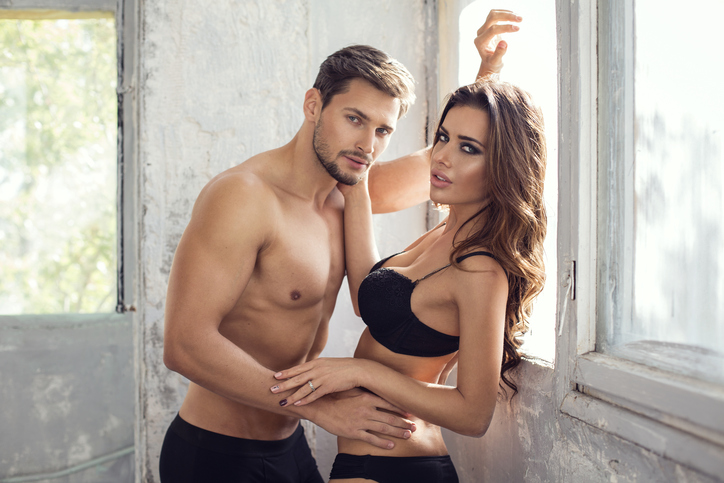 However, there are plenty of people out there who find that they are completely unaware as to what will happen during a porn star experience. What is involved? What can you expect? How do you properly prepare for it? We have the answers for you right here on the Escort Scotland blog.
What does PSE mean?
Have you ever wanted to fuck a porn star? For many it is a fantasy that they feel they will never achieve. Meeting the porn star of their dreams just doesn't seem realistic, and so they keep it as a fantasy. However, for some they get to enjoy the experience thanks to PSE.
PSE stands for the porn star experience. Basically, you and your partner will agree to fuck like porn stars. It is thought of as the polar opposite of GFE, which is the girlfriend experience.
Gone are the slow kisses, cuddles, and intimacy of the girlfriend experience. Instead you'll be left feeling as though you have had some of the most amazing and memorable sex of your life, all because you went for the PSE.
What does it include?
What happens during the porn star experience will vary from person to person. A lot of it depends on the type of porn that you enjoy the most, but there are a few common things that you might get to try while enjoying the experience.
Think about the things you will typically see in porn tend to include: facials, loud moaning, adventurous sex positions, and anal play. There's also often things like short dresses with lacy lingerie peeking out.
You might even incorporate a little bit of role play into it. For example, you could pretend to be the plumber who has come to fix their boiler because it is cold. You can then offer to warm them up in other ways and make them feel good.
How do you prepare?
If you want to enjoy the porn star experience then there are a few things you can do to prepare for it. First of all, you should sit down and talk with your partner about what it is that you want to include in your porn star experience. Some think that PSE includes things like light spanking and hair pulling, but this isn't for everyone. Talk to your partner so that you are both on the same page.
You'll probably also be hoping to last a little longer than usual. Suggest to your partner that you use thicker condoms, and make sure you jerk off before you jump into bed. This can help you to last that little bit longer.
Many also like to tidy up a little. A lot of male porn stars will be clean shaven, or at least have a neat bush of pubic hair. If you don't feel like shaving that is fine, but try to tidy things up a little. This will help to add to the illusion of having sex with a porn star.
Your porn star experience
PSE is different for everyone who does it, but there are certain things you can expect. This is why it is important to talk to your partner about your expectations beforehand. They might have no interest in anal play, or they might want to get a little rougher during sex.
Have you tried the porn star experience before? What was it like? How did it differ to the girlfriend experience? Tell us about your preferences and share your advice for others by leaving a comment in the box below. Latest posts by Lara Mills
(see all)