2017 was the year of unicorns, fidget spinners, and the eclipse, to name just a few things we couldn't stop talking about this year. There were highs and lows for many of us. Yet it seems that we were just as dedicated to watching porn as we have ever been!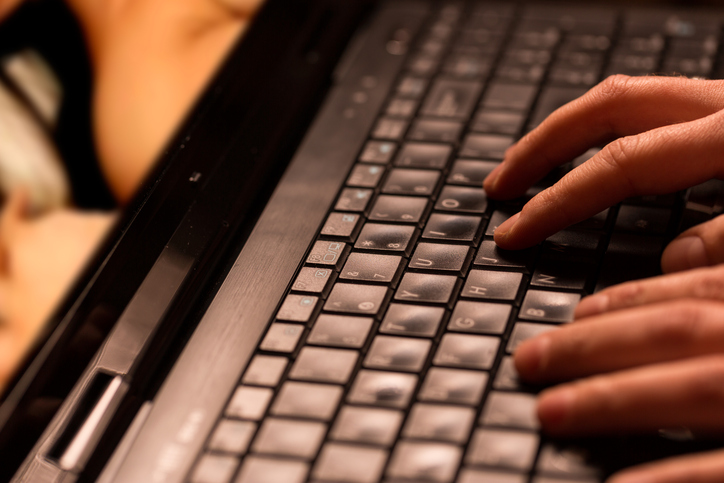 Pornhub released their insights into 2017, and they decided to see just how each country compares. They took a look to see what porn Scotland was searching for last year.
Were there any trends in porn to reflect what was happening in the world, and what kind of things were the people of Scotland looking for?
Top searches of 2017
There are certain things we can expect when it comes to the top searches on porn sites. Often they don't really change, but there are a few adjustments in the positioning of certain items. In 2017 we see that "lesbian" was still the top search for the UK, with "MILF", "step sister", and "step mom" not far behind.
"Massage" also made the list, as did "lesbian scissoring", "British", and "lesbian seduces straight". So far we can see that we really love lesbians… and, it seems, British, as "British chav" was another popular search.
Interestingly, we see that "squirt" is still on the list. Given that UK produced porn was banned in 2014 from showing this, it is interesting to know that we still want it. What is wrong with the female ejaculation anyway?
We also wanted to see "real celebrity sex tape" and be given "JOI", which stands for jerking off instructions. Watching porn is one thing, but some of us were really eager to give control to someone else and be told just how we should wank.
Top trending searches
The top trending searches list works a little differently. It will show us the searches that were trending the most in 2017, and so highlight the porn Scotland really wanted to discover. Some of the results are pretty surprising!
The top search? "Fidget spinner". Fidget spinners were a huge deal in 2017 and you couldn't even leave the house without seeing someone using it. They became incredibly popular in porn, although most porn videos featured them spinning on the end of a hard cock.
"Cheerleader" gained popularity by 279%, while "British amateur dogging" and "British amateur" grew 221% and 76% respectively. Things like "VR" and "BBW" were also popular, but they clearly held nothing on the fidget spinners. Why? Well, we aren't so sure.
"Real celebrity sex tape" also appeared on the trending list, thanks to a growth in searches of 95%. It seemed that 2017 was the year when the porn Scotland really wanted to see had celebrities fucking on camera!
Our favourite porn stars
For whatever reason, "real celebrity sex tape" was one of the top searches and top trending searches last year, and when we take a look at the top porn stars we can see why. Sitting right at the top is Kim Kardashian, and so it seems that we still can't get enough of that sex tape.
There are a few names we are also not at all surprised to see. Mia Khalifa and Lisa Ann are both incredibly popular, as is Riley Reid and Brandi Love. These five are, it seems, our favourite stars, and we just can't get enough of them.
But the final four aren't enough to beat Kim K. It seems that, with the addition of "amateur" in the trending searches, we just really want to see real sex. Is amateur going to be a top search of 2018? Only time will tell what porn Scotland is searching for this year…
Time spent watching porn
When it comes to watching porn, many of us will have a routine. This routine usually involves making sure that you won't be disturbed, and setting aside the perfect moment to slip off to your room and jerk off in peace.
We'll look for a video, perhaps flicking between a few until we are ready, and then we'll go for it. Most of us won't watch porn with the aim of taking our time. We want to come and we want to come quickly.
Why is this important? Well, Pornhub took a look at the time we spend watching porn. The average visit from the United Kingdom lasted around 10 minutes and 1 second. Now this might not seem like that good a number, but it is actually a 21 second increase on 2016. That's something, right?
The porn Scotland wanted
There are plenty of surprises in the porn Scotland was looking for last year. We didn't expect fidget spinners to have quite the impact on the world of porn that they did. That, combined with the fact that so many are still searching for real celebrity sex tapes, shows that it isn't always easy to figure out what we want.
Are you guilty of searching for any of the porn listed above? What kind of things were you expecting the Scottish to search for? Has the porn Scotland searched for surprised you at all? Let us know what you think by leaving a comment in the box below. Latest posts by Lara Mills
(see all)