The kinks we have are as varied as we are. You might love being on the receiving end of a whipping, while others prefer to hand their money over to their findom. The thrill of watersports might turn you on, or you might like kinky roleplay. For some, they are turned on by fashion fetishes.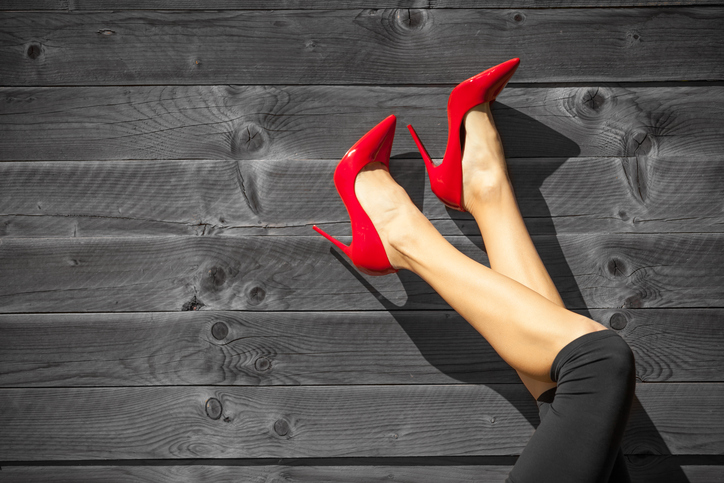 Fashion fetishes seem to be growing in popularity. The number of searches for them on porn sites seem to have shot up. So what is it about fashion that turns us on so much? Which items of clothing do we find ourselves aroused by?
Pornhub insights
It shouldn't really be at all surprising that Pornhub decided to take a look at the statistics surrounding fashion fetishes. Pornhub regularly conduct insights to look at just what it is that people are searching for when it comes to porn. It helps us to spot trends and popular kinks.
SSENSE worked with them on the latest insight, which looks at the sneaker fetish. It might focus on the sneaker fetish specifically, but it does also look at other clothing that seems to turn us on.
It seems that there are certain items of clothing that turn us on more than others. However, there are also a few surprises in there. So which clothes are the sexiest and what is it about them that we love so much?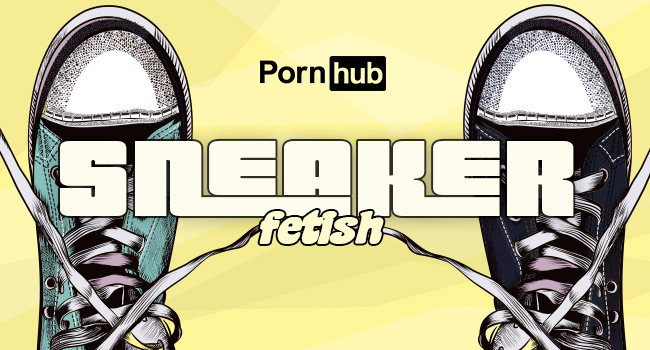 Lingerie sits on top
Unsurprisingly perhaps, panties sits at the top of the list for the top apparel searches. They seemed to be searched for more than anything else, and this could well be for a number of different reasons. If someone has a panties fetish, they might want to admire them on the body. Some also love watching people receive oral with panties on, as it feels kinkier.
Lingerie in general is also the third most popular search, and that's probably because it looks so good. Lingerie looks amazing at all times. It's easy to see why it is such a popular search!
Thongs also seem to be another popular search, coming in at number nine on the list. Bras are number twelve, showing that we like specific items of lingerie very much. Yes, lingerie in general is hot, but when you can be specific, be specific!
Tight clothing
Items of clothing which sit snuggly on the body are proving to be appealing to up. It seems that the more skin-tight something is, the more it turns us on. Yoga pants are way up there, as they are the second top search in apparel. Pornhub have already done a yoga insight in the past. In it we see that ripped yoga pants come right after yoga pants on their own. The idea of tearing them from someone's body seems far too much to resist.
Jeans are a staple on the list, sitting happily at position number eight. Tight jeans on a firm ass are hot as fuck, so no wonder we can't stop searching for them. Pants are also up there, coming in at number eleven, but we'd rather see a nice ass in denim.
Shorts are at number fourteen, which is a hell of a lot lower than I was expecting. Watching someone walk by in booty shorts is thrilling, so why aren't shorts getting a little more love? Another big surprise is that skirts, like pencil skirts, don't even make the list!
Perfect for your foot fetish
If there is one area that the fashion fetishes definitely have covered, it is feet. On the list of top apparel searches, feet have four separate items of clothing which we are searching for. Considering the other items on the list, this goes to show that we love seeing feet.
The subject of the insight, sneakers, sits at number nineteen on the list. Not particularly high, but still noticeable. What is perhaps most intriguing is that socks are a popular search, and you can find them at position seven. Yes, people want to see socks in porn more than sneakers.
A good pair of boots is also in high demand, at number thirteen on the list. However, the most searched for footwear is the classic high heel. Heels come in at number six on the list. Not only do feet look amazing in them, but heels also transform the rest of the body. Stilettos in particular require constant balance of the upper leg, which helps to make your ass look pert.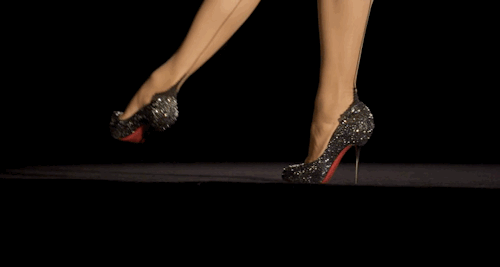 Sexy swimwear
While lingerie has proven to be popular in fashion fetishes, there is one thing you'll see advertised everywhere, especially as the summer approaches. Swimsuits. Swimwear is a big deal, and you are more likely to find it searched for when the weather gets hotter.
Bikinis are number four on the list, with swimsuit sitting happily at number ten. I imagine that there are plenty of poolside fucks in porn to watch, which might be why they are so popular.
Don't worry fellas, you aren't left out! Speedos are another popular search, although they only just make the list at number twenty. It seems that the tight-fitting swimwear, which leaves nothing to the imagination, is one hell of a turn on for us.
Unusual items…
Of course, there are also going to be some more surprising items making the list. We've already mentioned socks earlier on, which is pretty surprising to see. However, there are also other things that are shocking.
Gloves being one of them. Gloves are the seventeenth most popular search in apparel. Why? Well, it could be part of a fantasy, such as a burglar sneaking into a home and not wanting to leave any fingerprints. It could even be a classy woman in a dress wearing arm-length gloves. It could be medical gloves that people are searching for too!
Belts are the eighteenth item on the list, and we can imagine that this is for a number of reasons. Seeing a sexy woman wearing nothing but a belt is hot, but a lot of the times it will play into a fantasy. Maybe someone is tied up with a belt? Perhaps someone wants to be given the belt in a kinky scenario?
Which fashion fetishes turn you on?
The sheer range of fashion fetishes is surprising, and the number of different items on the list makes you really think. Most of us love a particular item of clothing on their partner. For me, there isn't anything quite as sexy as seeing a man in a suit, or a woman in tight yoga pants showing off their curves.
Which item has surprised you the most? Are there any that you feel turned on by? We'd love to hear from you. Let me know what you think in the comments below. Latest posts by Lara Mills
(see all)