While the idea of enjoying a little dirty talk in the bedroom is a huge turn on, for many of us we aren't sure how to start the conversation. We feel as though it is unnatural to simply blurt out "I want to feel your lips on my body", and so instead of trying it we'll just stay quiet.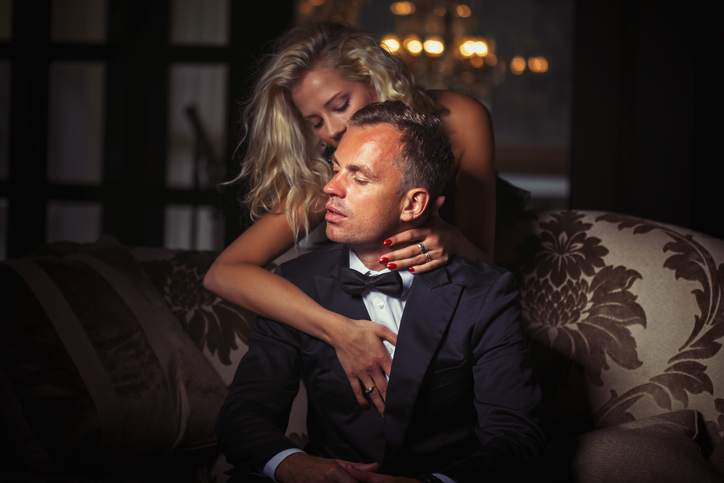 There are actually a few simple things you can do to initiate your talking dirty session, and we have them right here for you on the Escort Scotland blog! Take a look at our suggestions below and maybe add your own by leaving a comment?
Wait until after sex
If you want to see how your partner feels about dirty talk before you try it, the best time to find out is right after sex. Sure, you might not have the same desire to say those kinky things, but it is the ideal moment to express your desires.
We are much more open to discussion when we've had an orgasm. We are already left feeling good, and so we are willing to listen to what our partner has to say.
Whether you want to try talking dirty or you want something a little more extreme in the world of BDSM, talking after sex gives you the chance to try something new. Simply say to them that you have had a few ideas for the next time you fuck.
The chances are that your partner will be intrigued by your ideas. They will want to hear more, and so you can say to them "I'd love to try a little dirty talk". They'll know exactly what you are hoping for from this and you can even talk about the different types of talking dirty you can do, from extreme BDSM talk to subtle and sexy.
An erotic massage with a twist
When your partner is already in the prime position for a few sexy whispers, you might find that you are tempted to whisper a few hot things in their ear. Not sure when this might be? Try giving your partner an erotic massage.
You can slowly help them to unwind by rubbing their body. It will make them relax and be totally at ease with you. This opens them up to new ideas, just like after sex would, and it is easy to turn a sensual massage into something more erotic.
Straddle your partner and lean down towards their ear. Tell them that you love the feel of their skin and seeing them naked is really turning you on. You can then say just how hard it is getting you and that you want to fuck them.
This is going to turn your partner on. They might ask for more talk or they may even tell you to show them. From there you can then build up the kinky conversation to make it even more exciting in the future!
Your favourite dirty talk phrases
It is a lot of fun to turn your partner on simply by using your words. You can describe to them your deepest and darkest fantasy, or you can tease them by explaining just how hot and horny you are for them. It is a turn on for you both and well worth trying.
Found that you aren't entirely sure about what you want to say? Don't worry, you can use the comment box below to ask for help. You might even have a few to phrases you want to share, so tell us all about them! What can your partner say to you in bed to make you instantly hard and ready to fuck? Latest posts by Lara Mills
(see all)