We all love sex. Well, everyone who visits this site loves sex at least. If not, then you really have got lost. However, it is fair to say, we are all human (the second obvious statement of the day, I promise I will stop) and as humans, we get tired. When that happens, it is only natural our sex drive goes down.
That obviously isn't a good thing, as lack of sex definitely damages relationships. So how can we get over that tiredness hurdle and get back to doing the most fun of activities? Well, this is where our friends from Escort Scotland come in.
Certainly it is best to get some sleep if you want sex, but that isn't always possible. Here are five ways to enjoy sex when you are tired. We are sure they will help perk you up.
1) Follow The Ten Minute Rule
If you are not in the mood for sex, give it ten minutes. In much the same way as exercise, once you are ten minutes in, you are likely to be into it and carry on. Next time you feel too tired, try kissing and a bit of foreplay and see if you get more aroused or interested. Within ten minutes, you should know.
2) Manage Time at Home Better
This is about being smart. Get all your tasks done earlier in the night. Don't leave one watching the TV whilst the other is doing the washing up. This will just mean that it gets later and you are both knackered. Work together, get things done, and then things have more chance of getting heated in a good way.
3) Make it Quick
Not every sex session has to be a marathon, therefore it is OK to bring it to an end quicker than you would think. The woman could tickle the guys balls or the bit just underneath. That will send him wild and he will be cumming before you know it.
You have both had a great experience, and then you can sleep.
4) Spice it Up
It probably won't help if things become mundane. Therefore, spice things up, especially when you are tired. Take a visit to a sex shop, talk about different fantasies. It is about giving yourself something to look forward to.
5) Have a Date Night
It sounds simple, but set aside some time to actually spend with each other. Maybe send the kids to the grandparents for the night. Then have a date.
If you go for a meal, make sure it isn't too heavy, and don't get too drunk. Then you can get home and have some fun. However, you don't need to go out, you can have fun at home with pizza and wine. It is all about 'you time'.
So there we go. Tiredness is part of being human, but there is no reason for it to destroy your sex life if you just follow these tips.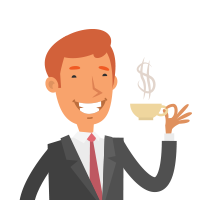 Latest posts by Martin Ward
(see all)