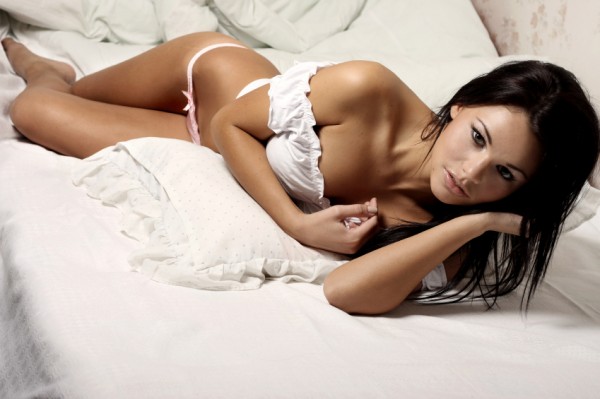 Let me tell you how I managed to get into the world of escorting. I was working in a dead end horrible job in Aberdeen. I had gotten the job, despite going against five other hopeful employees. They were all like me, just out of university, with no idea what to do with their lives, a degree in business that was deemed useless without experience and a mounting bill of student debt hanging over their heads. It was only a job as a waitress in a restaurant in Aberdeen and my invitation of employment was meant to make me – what? Grateful?
Grateful that my three years worth of studying and yes – partying had only managed to scrape me a minimum wage job with a sea of pompous customers and a snarling boss who hated the sight of me. I guessed she probably related herself to me at my age and was angry at everybody she came into contact with that she was still there.
One day, another waitress got hired, a gorgeous bubbly brunette with big brown eyes. Finally – somebody I could talk to!
We sneaked out for cigarettes on our breaks so we could chat and usually vent about how disgusting and demeaning our job was. Usually, our clothes were covered in gravy, or meat juice or our hair had accidentally dangled in somebody's beer and so we stunk to high heaven every day of the week. We were not impressed. Was this the life that had waited for us outside the cosy student parameters we were used to living?
"Guess what?" Briana said to me one day, as we sucked on a Marlboro light and complained about our ogre of a boss.
"What?" I asked, non-committedly, spotting a smudge of chocolate ice-cream on my trousers.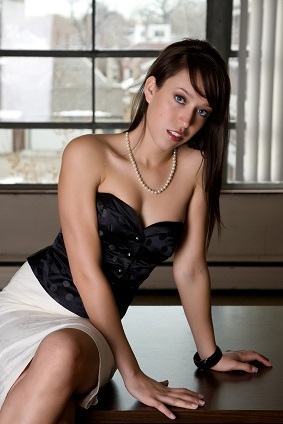 Briana explained one of her best friends had sent her picture off to an escort agency and she had been accepted. She said she had had earned on her first day at the job £1000. My mouth dropped open.
"In one night?!" I exploded. "That's basically what I earn in a month!"
"Let's do a photo-shoot together and set up a profile. Would you do it?"
Escorting Suggestions
I thought for a moment. Escorting. Isn't that the most immoral job on the planet? Could I go through with it? What about the stigma and judgement attached? But as I thought it over a few days later it started to feel empowering. Think of what I could do with the money – I could invest in a business, use my business acumen to launch a new product with the money as a backing. I could pay off my debts. I could buy Jimmy Choos every week!
Briana and I bought some lingerie from Ann Summers and got down to business, we used our I-phones and Photoshop to create the images, nothing fancy. After talking to some agencies, we were shocked at the horrendous commission the agencies made and was pointed in the direction of the site Escort Scotland, a huge private escort directory, where you speak direct to the clients and you make 100% of your earnings.
The images were pretty good and some of the girls had used amateur photos on the site, so it didn't matter that ours weren't professional. We were both local to Aberdeen and so set up our profile online. We waited.
It shocked me how much business I got, there were lots of phonecalls and enquiries and a few serious bookings.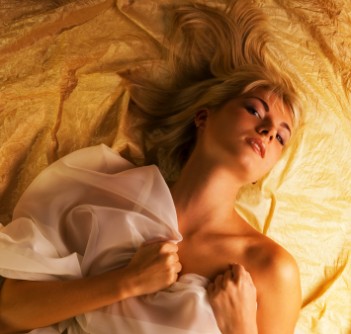 My First Client
One man rang me on the night of my profile going live and booked me for a three hour booking, with dinner, socialising and of course, sex. I was astounded. That was £900 I was going to make.
I bought some lingerie from Ann Summers, a bodice with suspenders and wore it under a pretty party dress when I came to meet the client. I was so nervous, my heart was beating and butterflies flipped in my stomach. I was so scared about what was going to happen, could I really go through with it?
I met the man at a restaurant, he was an older, quite big guy but very friendly and put me at ease. At one point he asked if it was my first time. I admitted it was and he seemed pleased.
We ate together, talked and I couldn't believe I was being paid to sit with somebody and be wined and dined. Though, I knew what was coming next. The client didn't want to stay at he restaurant any longer, he wanted to utilise the time better, i.e have me in bed with him quicker.
We arrived at his apartment, which was a large two bed flat in one of the most luxurious roads in Aberdeen.
Inside, the client got naked immediately, it all felt a bit surreal. Luckily, I had a little bit of wine in my system to give me some Dutch courage.
Massage Turns To Sex
The client asked for a massage at first, so I used his oil beside the bed and began to give him some slow, intimate strokes on his back and shoulders, he was immediately hard and erect. He flipped over and asked me to go down on him. I did so and with it being one of my favourite things to do in the bedroom, it didn't feel weird as I sucked on him up and down while he groaned happily.
He then fumbled for a condom and put it on, pulling me on top of him to ride him, he slipped himself inside me, I felt pretty empowered in that moment. I realised how much I was getting paid for such little work. I thought of my bitch of a boss and getting gravy in my hair and decided to make the moment count. I gave it my all and really started to enjoy what I was doing. We tried a few more positions, such as doggy style, which was enjoyable as well.
He then couldn't handle any more and came, but wanted to come in my mouth so he pulled me near so I could take it in my mouth. It didn't bother me at all, in fact I enjoyed it.
We said our goodbyes and pretty soon I was outside in the corridor staring at my handful of solid cash with disbelief.
I had expected to feel dirty or demoralised, in fact I felt powerful, feminine and smart. This was a smart move, my minimum wage job paid this kind of money for 8-12 hour shifts 5 days a week for a whole month of actual demoralising, demeaning work and I had been the source of pleasure for one man for only 3 hours and been paid like this!
One thing I can vouch for – this is only the beginning and I cant wait to experience more.
So how did the other escorts become the professionals they are? Let us know in the comments section below or in the Escort Scotland forum!