There is an increase in the rise of what is dubbed as a ´flexi-sexual´ female, as oppose to a bisexual woman. More women, up to 16% admit to a girl-on-girl experimentation. And here we have five tantalising confessions of when those females crossed the line!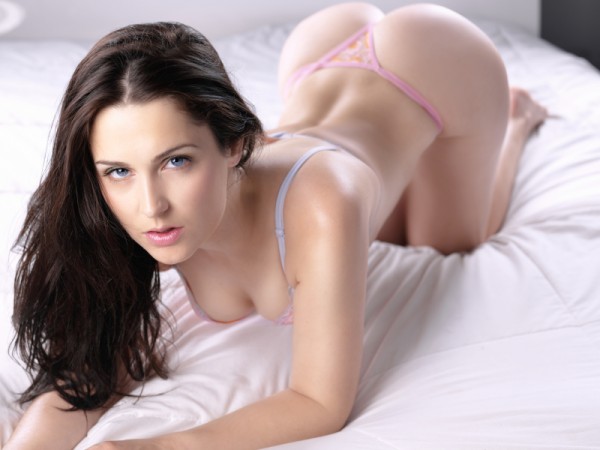 Drunken Escapade With Best Friend
"My beautiful friend Jasmine is every best friend's nightmare." Writes Amanda. "Striking, toned and preened to perfection. I would catch myself ogling her pictures on Instagram and Facebook, of her perfect ´selfies´ and sneaky lingerie picks. One night, I caught myself having a dirty dream about her and woke up completely turned on. We arranged a girl's night out just the two of us and downed our usual mix of rum and coke, tequila chasers and anything with bubbles in it. That night we were completely drunk out of our minds and ended up in my bed with each other, which wasn't unusual for us. But this time I thought of taking advantage of my drunk friend and fulfil my fantasy I had in my head. We started to kiss and giggled as we did so, to her it was just a joke. We then began to get more and more turned on, writhing together on the bed. I kept my vibrator in the drawer and offered it to her, we started to use it on each other, and made each other come. Then fell asleep in each others arms. It did make our friendship a little awkward the next day! But I will still say I am straight, just that if I see a woman who I fancy, I wouldn't think twice to choose her for a naughty time!"
Threesome Experience
"My favourite couple was Tanya and James." Writes Alexandra. "They were so cute together, so happy and also they had a wild side, which meant our nights out were never dull. One day we all went out together for a double date. Well, my date was an absolute disaster and we ended up all leaving while he went to the bathroom. It was a little mean, but meant we were just the three of us. We went back to the couple's house for a little after party and put some music on and started dancing together. James suggested Tanya and I have some time together in the bedroom. We did! We began kissing and undressing each other. Then James came in and sat the other side of Tanya kissing her back, naked. He then entered her from behind, totally unexpectedly and I carried on kissing Tanya's nipples and using my fingers to stimulate her clitoris. James came and then we all fell asleep in the bed together. It was crazy the next morning! I felt like one of those mormon wives as we all had breakfast together."
Masseuse Sex
"Almost innocently, I needed a good massage from a woman." Explains Georgia. "I say almost because the masseuse was incredibly sexy and my mind was starting to go dirtier by the minute as I waited for her to arrive. She arrived and I was so blown away I couldn't help but suggest a nude sensual massage. She seemed pleased and climbed on top of me naked and rubbed herself all over with oil. Then she started to touch me on my pussy which was so invigorating I almost came straightaway. I didn't want to disrespect her but I desperately wanted to touch her also, so I asked her. She agreed and I touched her back, we stimulated each other until we both came. Then kissed softly afterwards until it was time for her to leave. I was so turned on I had to call up one of my f**k buddies to relieve me from my frustration. Unfortunately for him I fantasised about my masseuse the whole time and had giant orgasms. Of course, he took the credit for them!!"
Threesomes, same sex experimentation and the like can be the most exhilarating scenarios you've ever experienced. Why not have a look at the Escort Scotland forums for some inspiration?