'Come into the room.'
Those were the words that came out of his mouth before I enter into his room, while wearing nothing but a silky black nightdress with cuffs around my wrists and ankles. I've dreamed about having a night like this, but now I am terrified.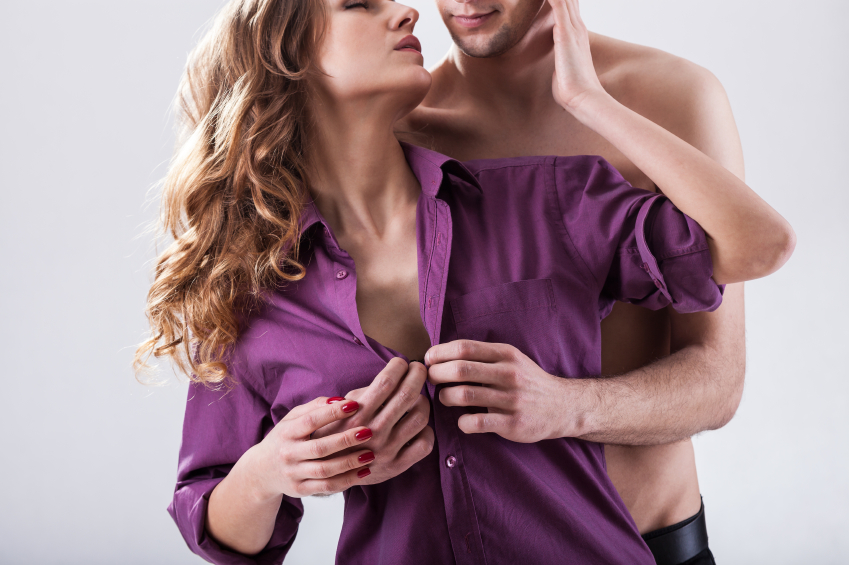 Why am I terrified, though? Maybe it's because no one that I have met before wanted to be with me like this. What is it that people say when they're worried about something? Oh, yeah.
Just sit back and enjoy the ride.
Come closer to me
I love how stern and stoic he looks when he stares at me; it just makes me want to fall to my knees and crawl towards him. He's sitting there on his sofa with a Marlboro cigarette in his hand and a glass of bourbon in the other.
He makes me laugh a little bit, due to the fact that he's a 25 year-old man who acts like a 40 year-old. However, I do have to appreciate his maturity and charisma, otherwise, I wouldn't be here with my nipples showing through the dress right now.
'Closer.'
I slowly tread towards him as I stare at him with my big blue eyes. I can tell that he likes it; the way that I look so dainty and innocent. Maybe he's thinking of ideas of how to ravage me.
Perhaps, he wants to throw me onto his bed and rip my nightdress apart with his teeth. Possibly, he wants to grab onto my cuffs and pull me onto his lap so he could spank me hard. Whatever he is currently thinking of inside his head, I know that there would be no space for softness in this room.
A feeling that I will never forget
I can feel my juices leaking out of me and trickling down my inner thighs. Fuck, I have never been this horny before. He continues to glare at me as if he's trying to throw dart directly where my heart is. I'm not going to lie, I'm still a little scared of what he's planning to do, but the fear is only making my body pump more adrenaline through my veins.
To my surprise, he puts his drink down on the counter, stubs out his cigarette and kneels down before me. His face is so close to my crotch, it makes me feel a little bit uncomfortable in the room. But I like how he's currently making me feel that way; I want my buttons pushed.
After a couple of moments of breathing in the scent of my cunt, he lifts my dress up to see my pretty little kitty. Thank God that I've shaved my pussy before arriving at his place!
Gradually, he leans his face closer to my clit and begins to lick it tenderly. A quiet moan escapes from my lips but then he stops to look at me.
'If I hear a sound coming from your lips, I'm going to stop…and you cannot move either.'
So, that's why he's making me wear cuffs.
I nod at him timidly before he thrusts his face into my pussy once again. The texture of his tongue makes me feel like I'm rubbing a wet soap bar against my slit, which I sometimes do whenever I indulge in a relaxing bubble bath.
It's becoming very difficult for me to hold my posture by the way that he's licking me hard.  He stops again. Why?
'You're not allowed to cum until I say so, otherwise, you will be punished.'
I nod at him once more to let him continue eating my pussy. Fucking hell, this feels fantastic and hot. My nipples have never been this hard before and my cunt has never been as wet as it is now.
I have the urge to spread my legs a little bit further apart and gently thrust my pussy against his lips. However, I have to be a good girl. I need to be a good girl. I need to be…oh, fuck. I'm getting close to the edge, but what can I do? I can't move, I can't speak, I can't do anything!
A little electric shock travels through my body and I think he realises that I'm about to cum. His eyes turn towards me and I start to feel scared of what he wants to do next.
He looks as if he wants to smile but not at the same time. Maybe he just wants to remain as the fierce animal that he is, I don't know. But what I do know, is that if he continues to lick, suck and nibble on my clit, I will cum all over his face and make him punish me.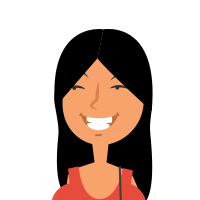 Latest posts by Zoe Jaspers
(see all)