After a while, you might find that sex turns a little stale. It can become repetitive, especially if you have been seeing the same person for a while. This is why it is important to inject something new and fun into your sex life if you can, and often the best way to do this is with some new techniques. Some fun sex games can help a lot, but what can you play?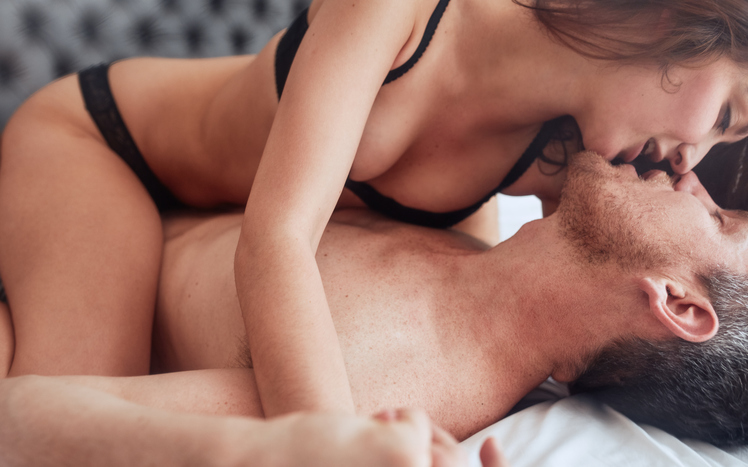 For those of you struggling to come up with some fun sex games to play, we have a few suggestions for you right here. Take a look at our four suggestions for fun sex games to spice things up!
1. The clock is ticking
You'll know from watching movies and TV shows that things always seem that much more intense if there is a timer. A countdown to a bomb going off, or until the time runs out on something, makes things far more exciting to watch. And this principle can be applied in the bedroom.
You and your partner shout get into the bedroom, strip down to your underwear, and then grab your phone. Set a timer for thirty seconds and then hit start. In those thirty seconds, one of you should sit there and do nothing. The other person then has those thirty seconds to turn them on as much as possible.
Once the time is up, you swap. The point is to see just who can get the other to orgasm first. The chances are that it isn't going to happen immediately, and that it might take multiple tries to get them off. It is going to be fun and increase the tension, since you know the alarm will be going off, and it'll really kink things up!
2. Random fantasies
Got a few naughty fantasies you haven't talk to your partner about yet? This could work in your favour. You could turn it into a sex game, simply by taking the time to write down three to five fantasies you have and getting your partner to do the same.
Once you have your fantasies written down, fold them up and put them into a bowl. Give the fantasies a mix and then pick one out at random. You can then sit down and talk about the fantasy with your partner.
It is great because you will discuss things you never expected to, and because it will open up discussions of your fantasies. Plus, you might find that it turns you on enough that you'd like to try it out. There's never been a better time to explore your limits and broaden your horizons!
3. A or B?
Many of us will have difficulty tell our partner what it is that we like in the bedroom. Sometimes it can come across as criticism, while other times we simply don't feel comfortable saying it for a number of other reasons. When this happens, finding ways to make talking about it easier can help.
This is where the A or B game comes in. You will give your partner the choice in how you touch them, giving them control and learning how they want to be touched. It's very simple. You might lick at their nipples with your tongue or swirl your tongue around them, and then ask which they prefer: A or B?
They will then tell you their preference. You can do this for all kinds of foreplay and even during sex. Do they prefer slow and deep thrusts or do they like hard and fast? It'll teach you a lot about their preferences and give them the chance to have their say.
4. Don't have sex
This game is all about driving your partner absolutely wild with desire. You want to make them need sex so badly that all of the rules of the game go out of the window… but be warned, because they will be trying to get you to do the same.
You can't have sex in this game. Instead, the aim is to make your partner initiate full on sex. You'll work to tease each other and turn each other on as much as possible. You want to make them beg for sex without giving it to them.
It is going to force you to extend foreplay, as you won't be able to have sex until the other surrenders. Depending on how well you know each other, this could take a while or no time at all. Try thinking outside of the box and you might just find a new weakness of theirs!
Fun sex games we love
If you have found that sex has gotten stale, fun sex games can really help to spice things up and inject a little fun into your sex life again. They make you look at sex in new ways and you will try new things!
These are only four fun sex games for you to try though. There are probably hundreds of others out there for you to play, so why not suggest your favourites in the comment box? Tell us the rules and what makes this game your favourite. Latest posts by Lara Mills
(see all)