Whether you are single or in a relationship, everyone looks for different ways to spice up their sex life. Some guys like to get involved in BDSM, others get off on the idea of fucking in public, and there are groups of people who love to do roleplaying.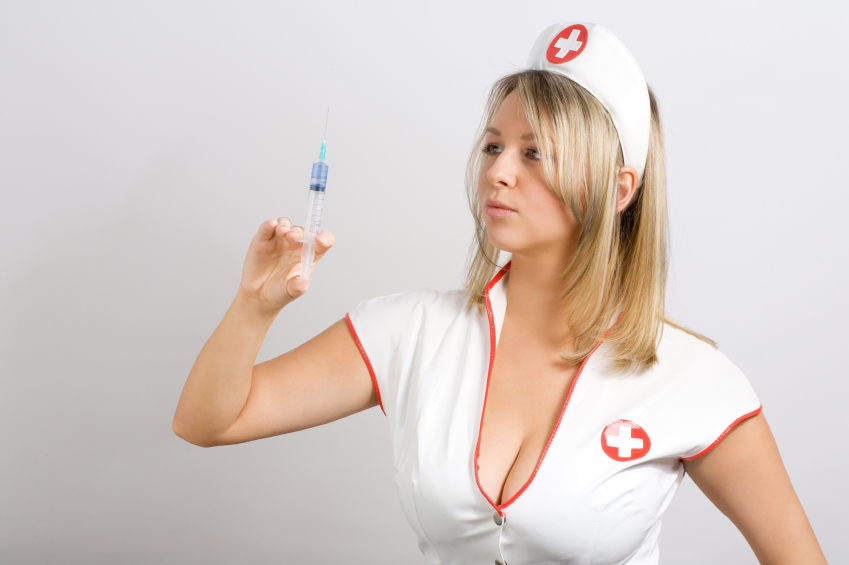 Roleplaying expands farther than just a group of people dressed up as their favorite game characters. You see it all the time in a range of porn videos where the guy dresses up as the pizza man, and a very attractive lady in lingerie opens the door. Speaking of pizza men, you don't see many films revolving around that story nowadays. Maybe it's considered too cliche, I don't know…But roleplaying doesn't restrict itself to porn websites. You've heard about women hiring strippers who enter their homes dressed up as sexy police or firemen, while they sway their hips to the sound of 'Raining Men' playing in the background.
What's so hot about dressing up?
It's interesting to know how roleplaying can get a lot of dicks hard and a lot of pussies wet. There are many people who say that it's a way of overcoming sexual inhibition. They can let go of the tension they've been holding in your pants for weeks, maybe months on end. If you don't understand what I mean, think about alcohol. I am sure that many of you experienced getting frisky with another man or woman after you drank a copious amount of drink. For me, I get very horny after drinking many shots of vodka. It's the same principle with roleplaying. People get involved in the activity to alleviate sexual frustration, and they feel free to do whatever makes them cum.
I was living with my ex a couple of years ago and he showed me all the porn that he kept in his Mac book. There was one file that said 'Avengers Assemble'. I asked him naively if it was the actual movie and if he placed it in the wrong folder. He answered my question by playing the film, where I found out that it was definitely not the actual film…I can remember one scene where there was a guy playing as the Hulk, and then Black Widow came along and started to rub her cunt on his cock. I will never look at those two characters the same way again…
From playing as Catwoman to acting like a real cat
As I've mentioned before, roleplaying is more than dressing up as famous comic characters, though there are a huge number of guys who get off on that idea. Just to point out to you, I am a geek when it comes to comics and films, so if you don't understand what I'm going to be talking about in the next paragraph then that's ok. Just use your imagination!
A couple of years ago, I went to my first comic convention where I dressed up as Silk Spectre II from the graphic novel 'Watchmen', and my friend was dressed up as Black Widow from the 'Avengers Assemble'. There were a lot of photographers taking pictures of us and I've been tagged in some of them on Facebook. A guy who I was seeing at the time messaged me, and typed in capital letters:
"Zoe…I want you to come to my house dressed in that costume and ride my cock. You look so fucking hot in Silk Spectre."
He took me by surprise, mainly because you don't hear many people openly stating that they're into roleplay. There is still a stigma behind the activity because it relates to the idea that you're escaping reality, Many guys have ended up being ostracised from the public, and in worse cases, bullied by other people. That's why you won't hear a lot about these underground clubs where groups would do more eccentric forms of roleplaying, such as animal or gender play. Animal play is also known as 'Furry play' where the participants would dress up in whatever animal they desire and actually imitate the mammal they are roleplaying as. This kind of playing can go as far as using a litter box rather than the toilet; that's how extreme some people can go!
Don't call someone a freak when you're a freak yourself!
Unfortunately, mainstream society isn't exactly welcoming this sex culture with open arms, as a lot of people would get the idea that these groups are just a bunch of freaks who get off on weird things. However, if I was at a bar and someone or a group of guys started to slate the world of roleplay, I would have headed over and called them out for being hypocrites.
You can't deny that little fantasy at the back of your minds where your girlfriend dressed up as a sexy little French maid, or asking your husband to wear military gear and pretend that he's just come back from a mission. Just because a form of roleplaying doesn't fit your criteria of sex doesn't mean that you can criticise it.
Nowadays, the activity is more popular than you think. Many escorts offer roleplaying services to a variety of clients who dream about imitating a sex scene from a popular movie, or ask the courtesan to dress up as Anastacia Steele as he would pretend to be Christian Grey. If you come to think about it, roleplaying caters to both mainstream and niche communities, depending on what kind of story they would like to act out. So, I will leave you with this question ladies and gentlemen: if you're thinking about getting involved in some costume play, what scenario would you like to do?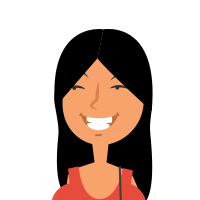 Latest posts by Zoe Jaspers
(see all)