Ever since the internet and porn decided to make a business deal, we've been seeing some pretty ominous shit whenever we log onto an atypical site like Pornhub, Xvideos, and even Tumblr. In this day and age, you're able to find some of the weirdest smut that you could think of, which includes your seasonal Halloween porn.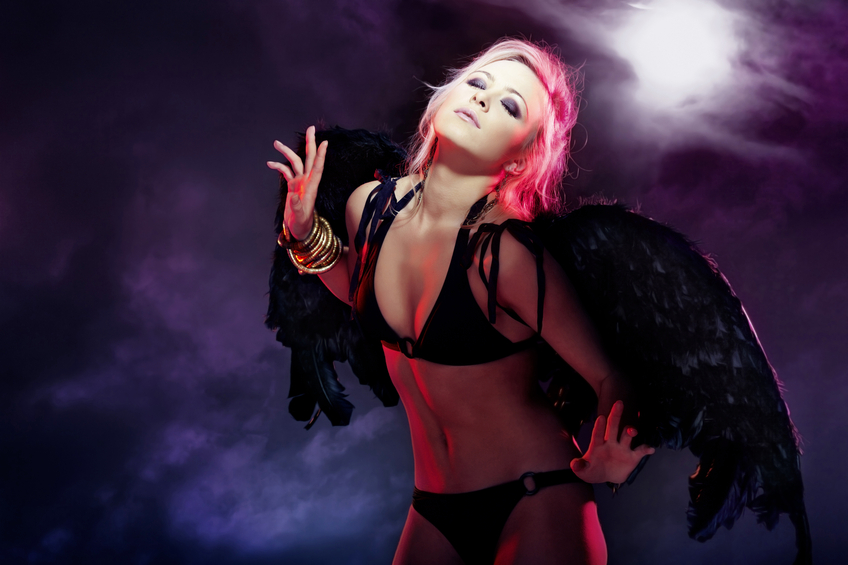 Then again, what makes a certain interest 'weird' to people? Is it because there aren't a lot of people that would take part in that topic? Perhaps. We don't like to be singled out in a group, but unfortunately, within a group, it's hard for you to express your individual interests.
Ah, psychology and social science.
However, it's still interesting to find out what some people enjoy masturbating to, so just sit back with your soy cappuccino, and have a look at what's popular in the porn section on Tumblr this month.
#1 CGI Elf Porn
This was the first image I saw when I typed in the keyword 'Halloween Porn' in the search engine.
I think it's some kind of edited clip from 'World of Warcraft' when I realised that it was a night elf fucking a pumpkin. Yes, I've played the game a couple of times before the size of the downloadable patches kept messing up my computer.
Well, there is a genre for people that get horny over CGI porn, and game developers are creating smut for the new VR boxes that are coming out. But it's still strange to see a night elf fucking a pumpkin.
#2 Zombie Femdom Wrestling Porn
I remember watching a documentary about a woman that weighed around 137 kg, and gave wrestling services to both bodybuilders and guys that love getting pummeled by women. What I don't remember watching is a couple of topless women wearing zombie masks, of some kind, and choking men until they pass out and fall on the floor.
Judging from the look of the image, this kind of porn has been around since the 70s and 80s. But still, you don't see this kind of porn on the homepage of Pornhub. To be honest, zombie femdom wrestling porn looks more like scenes from a movie that was directed by Ingmar Bergman.
#3 Werewolf 'Furry' Porn
With the amount of bestiality that goes on in today's world, it's no surprise to me that 'Furry' porn exists. To those that don't know about the genre, Furry or 'Yiffy' porn is a type of smut that revolves around animals with human features fucking each other.
The animals in furry videos could either be as normal as a dog, or as crazy as a dinosaur with 3 tails. Most of these pornos are animated; it's not often that you'd see a girl dressed up as a unicorn getting ravaged by a man dressed up as a hammerhead shark.
Come to think about it, it's not so weird to see werewolves in Halloween furry porn since this kind of smut is actually quite popular amongst a lot of people.
#4 Scooby-Doo Fanart Porn
If you don't want your childhood to be ruined, move on to the last section.
I always go by the old urban dictionary proverb of 'if it exists in real life, there is a porn for it on the internet', and I guess it would be a bit naive for me to say that I would never find Scooby-Doo porn on the net. This is basically a mixture of Furry porn and fanart, and this is basically the kind of shit that you would see on the 'weird but interesting side of Tumblr.
I don't think you should ask a lot of questions about the site; it is what it is and you just have to accept it.
#5 Some Gay Monster Bear BDSM Porn
Finally, after scrolling down the dashboard for a couple of minutes, I've managed to find something that isn't a cartoon or old.
In fact, after the first minute or so, I've found quite a lot of gay gifs and images under the keyword 'Halloween Porn', which made me think that some people still get agitated over homosexual people. Damn traditionalists and their narrow-minded ways.
Anyway, I guess you can just class it as your regular gay BDSM porn that you'd find on a lot of porn sites, but there's something about this kind of images that looks a little Halloween-esque to me. Maybe it's because it has a watermark with the name 'Monster Cub' on it, but still, BDSM can be scary to vanilla folk.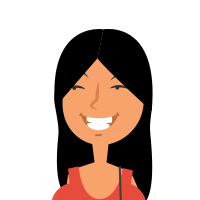 Latest posts by Zoe Jaspers
(see all)