As anyone who knows me will testify, I am a huge NFL fan. American football is so interesting, as there is always something exciting happening. However, as I was watching my beloved New England Patriots beat down the Buffalo Bills on Sunday night, something happened that even I wasn't expecting.
In the third quarter, as the Patriots approached the goal line, something was thrown on the pitch. I only half spotted it. After using my SKY plus to rewind, I realised, instead of another penalty flag against the Buffalo defence, it was pretty obvious that the mystery object was a huge dildo.
The commentators seemed to be in total shock, pointing out they thought it was a flag, and quickly realised it was nothing of the sort. They then stated that the object (never once mentioning it was a sex toy) had been moved.
As you can see from this video, the umpire's seemed to be in as much shock, just looking at the sex toy, as if it would move itself. They all seemed rooted to the spot, until one official came over and kicked it over the sidelines, obviously not wanting to touch it with his hands.
Light Relief!
The whole incident acted as some light relief for the Buffalo crowd, who had been molested mercilessly by Tom Brady and the Pats. Maybe one of the fans was throwing the dildo on the field so the team could have a bit of fun? Pleasure did seem in short supply for the Bills.
It does make me wonder though, what makes someone bring a dildo to an American Football game? Do you just wake up in the morning and go 'hey, let's take a dildo to the match'. Also, how in the name of almighty God do they get into the stadium in the first place? I know that when I went to watch the Patriots in America, they almost strip searched me for contraband. How these people got a sex toy past security, I will never know.
Whoever launched that sex toy onto the field, thanks very much. Irrespective of what team you support, it was bloody funny.
And oh yeah, go Pats!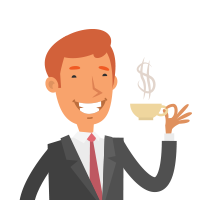 Latest posts by Martin Ward
(see all)