It would be amazing if you were never left stressed or frustrated because of work. However, it doesn't happen. Some days will go smoothly, while others leave you wanting to tear your hair out and throw in the towel. If that wasn't bad enough, work stress also has a habit of killing the mood.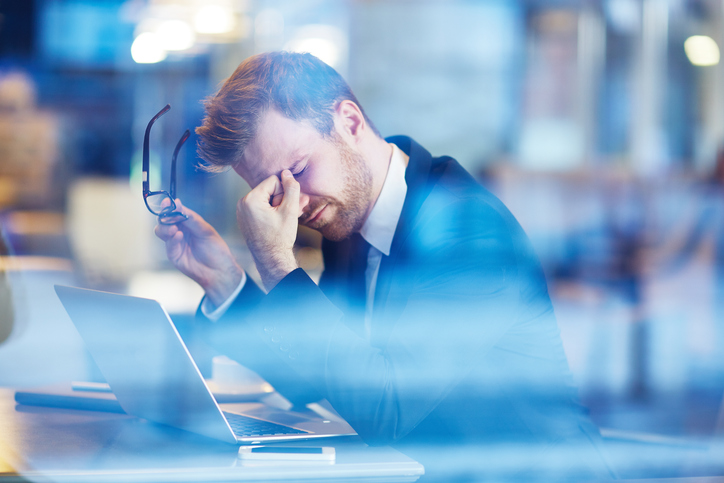 When you have had a particularly stressful time at work, the idea of having sex doesn't appeal the same way. Sure, we might go through the motions, but we don't desire it as much as we should… and that's because work stress is killing your sex life. So how do you stop it?
Learn to relax
Most of us will get home after finishing work and go through the same routine. Often, it isn't even a particularly relaxing one. We'll get in, make food, and eat it in front of TV while binging our favourite show on Netflix. It isn't a particularly exciting way to chill after work, and it isn't doing your sex life any good.
This doesn't put you in the mood for sex. In fact, more often than not, you'll just be tired and ready to call it a day. So you need to stop this cycle and start learning how to properly relax after work.
There are a few fun ways you can do this with the help of your partner. You could, if your bath is large enough, take a relaxing bath together. It will be fun to share the water with them and wash each other, and this can often turn you on and act as foreplay!
Find that you are just a little too tense still after your bath together? Why not try a sensual massage? We already know that massages can help to relieve stress, and they give you and your partner the perfect chance to touch each other all over.
Not only will the massage help your tired muscles, but it'll also turn you and your partner on. You'll love feeling their hands all over you, and so you'll be relaxed and turn on. What could be better?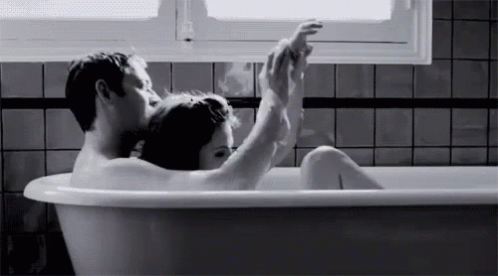 Making time for sex
A lot of the time we find that there just aren't enough hours in the day, and so we can't spend as much time on sex as we might like to. We'll stay a little later at the office or end up checking our work emails when we are home in an attempt to get caught up. We think that this might save us time the next day, but it doesn't.
When that happens, our priorities shift. We put work first, but by not taking time out for ourselves, our health is going to suffer. Believe it or not, making time for sex is going to have a huge impact on your mood at work and on your health!
There are so many different ways you can make time for sex, as the article above suggests. Turning off the TV is one way of doing it. (Seriously, that TV show can wait). Another method is to actually schedule sex, like you would schedule a date.
Arrange with your partner that you will have sex at a set time and date. Sure, it might not sound as fun and spontaneous as sex should be, but it will make a difference. As you count down the hours, you'll find that you get hornier. You know that you'll be having great sex soon, and often this is the best kind of foreplay!
You can make it even more exciting for you and your partner by adding to the foreplay. Why not send a quick sext while you are both working? Say something like "I can't wait to see you tonight", maybe adding something such as "it is going to be so good to feel your lips on mine" and see just how steamy things can get!
When work stress is too much
Sometimes, no matter what you do, the stress of work is still just too much. It is difficult to avoid it, as we spend the majority of our lives thinking about work. This makes dealing with work stress a challenge, but it helps if you can talk to your partner about it.
Of course, it also helps if you can separate work stress for your home life. Often we end up taking our worries about work home, and then taking it out on the people around us. This isn't fair or healthy for us, and it definitely isn't fair on your partner!
Try to make it a policy that, when you finish work for the day, you don't think about it again. It can be difficult to leave work stress at the office, but if you make it a personal policy to do so you'll find that it starts to get easier. In no time at all you'll notice an improvement in your mood at home, as well as your sex life.
What do you do when you are feeling stressed from work? Is there something you try that you find works all of the time, or have you a few suggestions for making the most of your time with your partner? Let us know by leaving a comment in the box below. Latest posts by Lara Mills
(see all)