Sex stalling is a problem that many people encounter. The problem is the different solutions offered to help fix it. A lot of the time people instantly jump to BDSM. They suggest that tying your partner up and enjoying a little spanking could add the injection of excitement to your sex life again. But not everyone is into BDSM. Most people aren't ready to try it, so what alternatives do you have when it comes to spicing up sex without BDSM?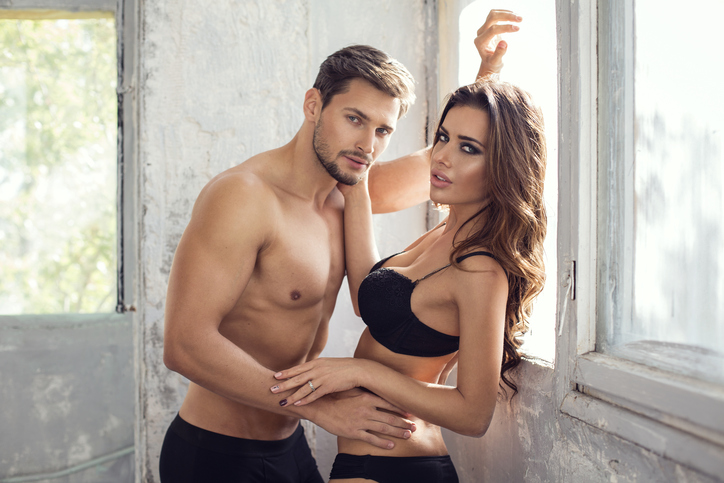 Thankfully there are plenty of ways you can try spicing up sex without crossing over into the realm of BDSM. We have a few suggestions for you to try, so take a look and let us know which you find the most exciting and thrilling of them all!
Food play
I personally love food. I will take my time preparing a meal so that it is as delicious as possible, and I'm more than happy to share it with partner if they decide that they want a taste. If you are also a big fan of food and sharing it with your partner, you can take it into the bedroom and enjoy a little food play.
Food play is exactly as it sounds. You get to play with food with your partner. Most people start off by feeding it to each other. Fruit is popular, as you can feed strawberries, raspberries, and bits of banana to your partner. You can even dip them in chocolate for a slightly naughty twist to it.
Those eager to start spicing up sex right away might decide that they want to kiss their partner all over. So why not get them to lie down and place bits of food all over their body? You can eat the food off of them as you explore and really turn them on! You can use things like body paint, squirty cream, and honey, but be aware that these are going to make your partner sticky. Grab a shower with them afterwards!
Try a different room
This brings us nicely onto another fantastic way of spicing up sex. When you fuck, you'll do it in the bedroom on the bed. You'll probably end up doing the same things to get to sex too. A few minutes of foreplay before you get into the same position.
If you want to spice things up a little, try moving things into a totally different room. The bathroom is a great idea, especially if you have done something messy like food play with your partner. You can get clean while getting dirty, and it'll be fun to soap them up.
Fucking in the shower can be a real challenge though, so why not try another room? The kitchen is perfect for it. Get your partner to sit their sexy ass on the counter so you can fuck them. You can even get them to bend over so you can take them from behind. It'll be really kinky and mean that you don't look at the kitchen in the same way again!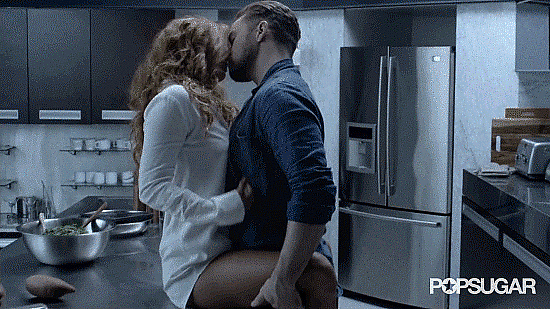 Try a new sex position
We have briefly touched on this earlier, but often we'll do the same few sex positions. It becomes a routine, but the idea of trying something new can be intimidating… especially with some of the more complicated ones you might have seen in something like the Kama Sutra!
You don't have to be a gymnast in order to enjoy some great sex positions. There are plenty of different positions you can try to spice things up a little without going too far out of your comfort zone.
Found that your partner has a position that they love? You can look for alternatives and twists to this position. That way it is still familiar to you while still adding a little spice. For example, have sex standing up. If your partner bends over in front of you it will be a lot like doggy style, while still giving you both pleasure.
Seven minutes in heaven
Found that you tend to rush through foreplay a little? A timer can help that. Set the timer and then say that you are not allowed to have sex until the timer goes off. If you really want to make it exciting, get in the closet with your partner and enjoy seven minutes in heaven.
Seven minutes in heaven is a game that many of us have played before. You have seven minutes where you make out with your partner in a closet and get really hot and passionate. Then after seven minutes you come out of the closet.
You might find that you don't want to, especially if you have been sharing many hot and sexy kisses with your partner. So what are you waiting for? Try it now and see if you can get your partner to give in before the time is up!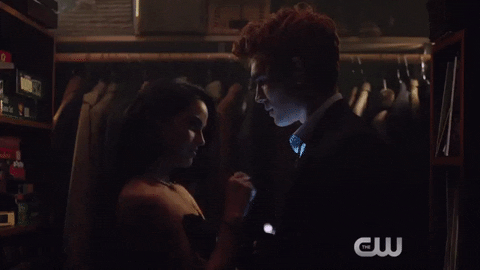 Spicing up sex without BDSM
BDSM isn't for everyone. You may have tried it in the past and decided that it just isn't for you, or maybe it simply doesn't appeal to you at all. This is fine. You don't have to try BDSM if you don't want to. But it is often recommended as the way to spice up sex.
Thankfully, we have a few suggestions above for spicing up sex without BDSM. Hopefully you'll find them useful, so what do you think? Have you seen a few ideas you are keen to try?
Let us know what you think about these ideas. You can leave a comment in the box below to tell us what you think. You can even share other suggestions here or join in the discussion if you want to! Latest posts by Lara Mills
(see all)